9:45 am #ButFirstYoga
"Ummmmmhh Ummmmmhh Ummmhh". In New York, you wake up to the sound of yoga. Breathe in deeply, your day has begun. Just back from the U.S., Aria Crescendo the teacher of Jared Leto and Karlie Kloss, reboosts the chakras of Parisiennes on the edge of a burn out. Roll out your mat at Healthy Warriors, her new feel-good studio, for a session of Warrior Yoga fun and intense, to get rid of the week's stress and work on your supermodel body. MO-TI-VA-TION.
Healhy Warriors, 30 rue Carnot, 92100 Boulogne-Billancourt, 01 41 13 72 68, www.healthy-warriors.com
The alternative ? Mirz Yoga, a center located in an old printing house of the 19th — uber trendy Brooklyn style.
Mirz Yoga, 6 Rue Arthur Rozier, 75019 Paris www.mirz-yoga.com
12:30pm A #foodporn and #yummy brunch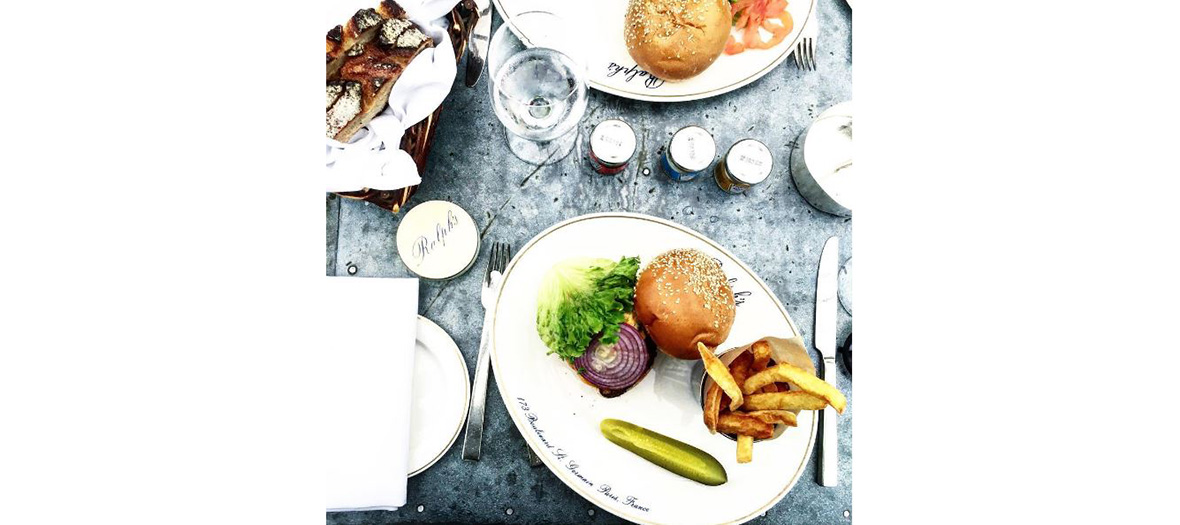 Where are the best eggs Benedict in Paris? At the Coffee Club for sure ! The last newcomer of the Coffee Parisien family produces a 100% glam' and Yankee brunch à la carte on the week-end. Avocado on toast, burgers, bagels, French toast, pancakes, carrot cake… To be mixed & matched with one of the many freshly squeezed juices hot frothy latte.
Coffee club, 87 rue d'Assas, 75006 Paris, 0143298787, coffee-club.fr
The alternative ? The ultra preppy dining room of Ralph Lauren in Saint-Germain with an incredible fireplace. A la carte, all the Yankee classics from eggs Benedict to soft including a hot couture burger.
Ralph's, 173 Boulevard Saint-Germain, 75006 Paris
3:30pm A nice spa just like on Fithy Avenue !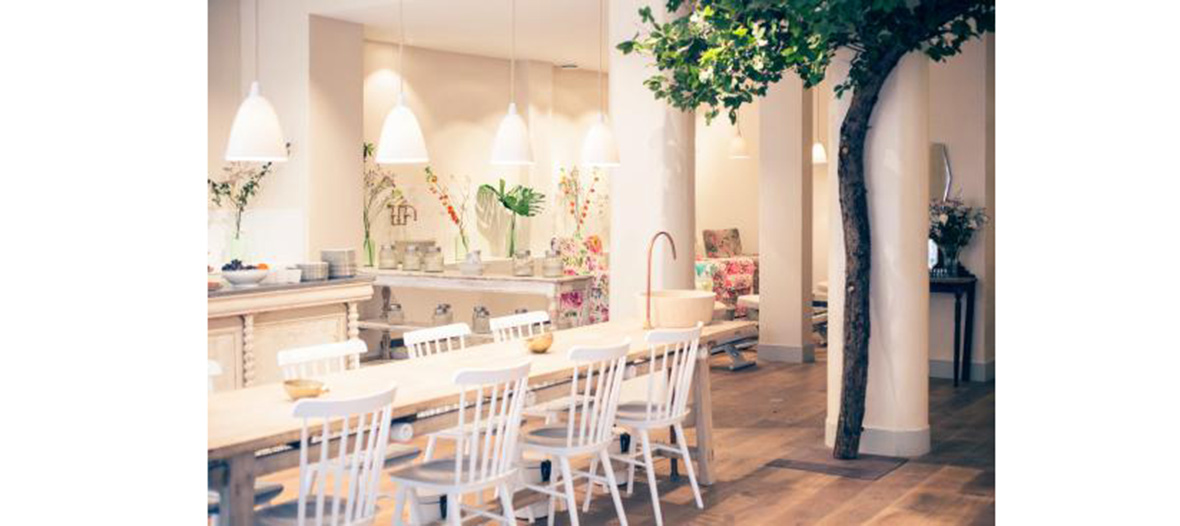 In the US, no need to go under the knife any more…Hurray for slow beauty at Elizabeth Arden , the New York beauty star institute. In the image of the Red Door Spa in NYC, the very first Parisian address is already offering the famous oxygen cures that are a big hit over there. The idea? A jet of oxygen and minerals (zinc, calcium, carbon) sent out on the skin with a high tech nozzle for a sensation of infinite freshness, ultra decongestive and very moisturizing.
The alternative ? A nice Manicure/Pedicure at Free Persephone, the cool nail bar of American Lauren Creecy. An outing to the trendy Hamptons right in the middle of Paris.
Free Persephone, 66 Boulevard Raspail, 75006 Paris

4:15pm. The junk-food minute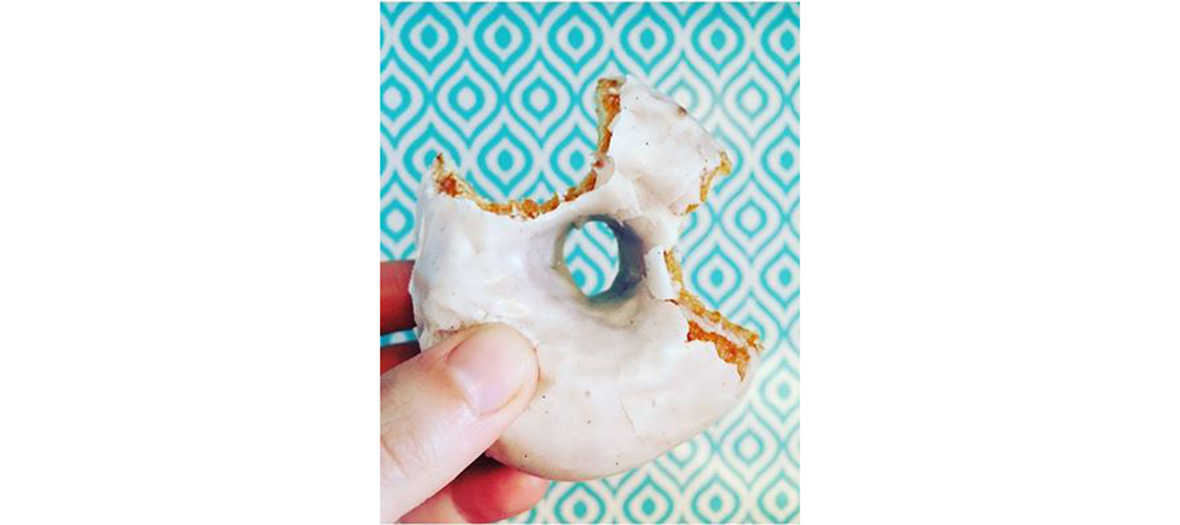 Watch out, it jumps straight on our hips, but so yummy. . The authentic American donut, plump and perfectly fried, has strutted its stuff at Boneshaker. To be grabbed, right from the oven, this salty caramel delight, bacon maple syrup, chocolate or, less conventional, the croque nut, a hybrid between the donut and the croque-monsieur.
Boneshaker, rue d'Aboukir
The alternative ? La Mozaïque, the famous hot-dog shack in the Marais just like the rolling ones of the Big Apple. Mustard, ketchup, mayo and fried onions for a 100% customisable finger-licking treat.
La Mozaïque, 56-58 Rue du Roi de Sicile, 75004 Paris
7pm Oysters, flirts and cocktails
Already a Manhattan staple, oyster bars have landed in Paris. So go check out Istr, the new trendy seafood bar. Forget the old school platter, with the buddies, nibble on sea snail bulots with mayo (9€), haddock rillettes (7€) amazing oyster tapa style (starting at 12€ for 6) before digging into the über sexy lobster roll (25€) or a pot of shellfish with saté (15€). All in a "absolutely amazing", décor with a XXL cocktails bar, flashy neon pink flamingo and neo-retro wallpaper.
Istr, 41 Rue Notre Dame de Nazareth, 75003 Paris, 01 43 56 81 25
The alternative ? Le Fumoir, of course. Nothing surprising of course: its amazing bar lived its hey day during the prohibition at Barney's, the most famous speakeasy of the East Coast. Pretty girls and handsome types from the art world and the literary world, a very talented barman who shakes up potions worthy of the best New York palaces on a very inspired jazz background. Whiskey Sour, Margarita to rise to the occasion.
Le Fumoir, 6 Rue de l'Amiral de Coligny, 75001 Paris, 01 42 92 00 24 lefumoir.com
Also discover 10 good reasons to prefer Paris to New York.