One often tends to compare them. Paris or New York, which will be the winner? Pegged to the publication of her new book The New Paris (published by Editions Abrams), we asked American journalist Lindsey Tramuta, contributor to the New York Times and author of the blog Lost in Cheeseland, to help us make the choice. This convinced francophile left her native Philadelphia in 2006 and moved to Paris where she now lives with her French husband and their two cats.
1.Drinking and eating well, no need to choose!
In Paris, there are many bars/small restaurants offering both great cuisine and good wines, including natural vintages, at truly accessible prices. We're very lucky! When I see the prices of wines in the US, it's truly mindboggling—one is better off having a beer! BYOBs (bring your own beverages) are common in certain states where liquor licenses are expensive.
I go regularly to Martin in the Marais. You can order a nice bottle without spending a fortune, to be enjoyed with small market driven plates that change every day: cheese, marinated veggies, fresh fish…
Martin, 24 Boulevard du Temple, 75011 Paris
2.Bistronomy is trendy
Even if French gastronomy is important in the New York food scene, with chefs such as Eric Ripert or Daniel Boulud, the cuisine leans rather traditional. It's not the kind of place one goes to every day.
In Paris, the cooking is more modern and surprising. Bistronomy has been a dominant culinary trend that has made high quality meals accessible to various budgets. I often have lunch at Tannat which offers a really terrific fixed menu option at 15 €. The menu changes often but stays light, presentation is sharp and the place looks great.
Tannat, 119 Avenue Parmentier, 75011 Paris
3.A pastry where you want, when you want
In the United States, large cakes are reserved for important occasions: a birthday, a wedding, to celebrate a success… In short, there needs to be a particular reason. In Paris, people want to enjoy themselves, without any special reason and without feeling guilty. And it's true that with the wide array of choices available here, it would be easy to taste a new pastry every day! I really like Fou de Pâtisserie, a multi-brand pastry shop, where one finds a cheesecake by Jonathan Blot (Acide), financiers cakes by Hugo & Victor, creations by Pierre Hermé…
Fou de Pâtisserie, 45 Rue Montorgueil, 75002 Paris
4. No more "sock juice", specialty coffees have taken over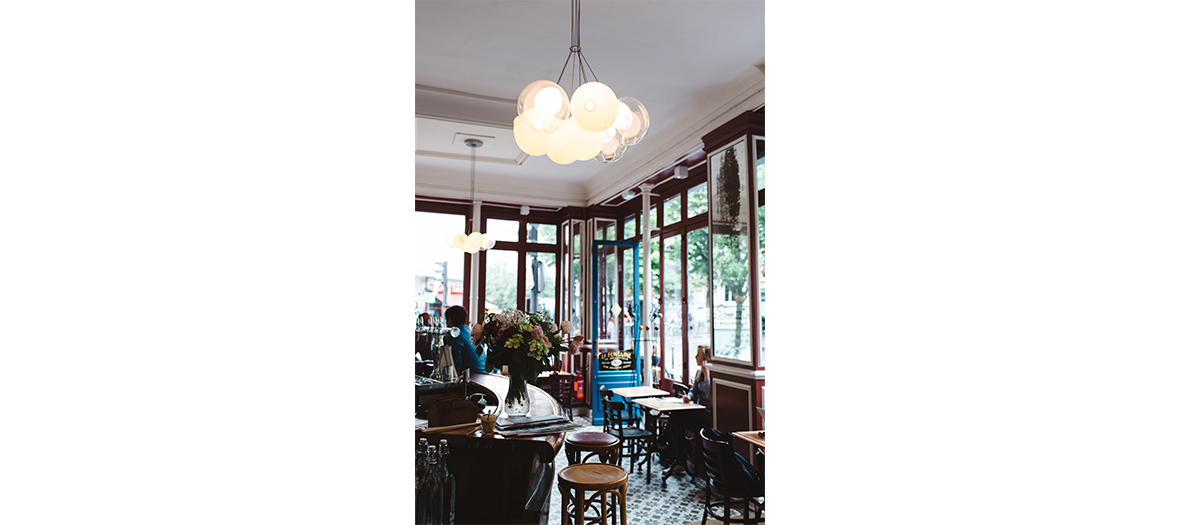 Espresso is no longer the only option. Paris has finally introduced specialty coffees. It's a fresh, artisanal product, requiring real work: from the provenance of the beans, to roasting and brewing. In terms of taste, there is a real difference. Many coffee shops have opened with a minimalist decor stemming from the Anglo-Saxon model. But the real difference is showcased by places such as La Fontaine de Belleville, serving filtered coffee in a quintessentially Parisian cafe setting that is unlike any spot in the United States.
La Fontaine de Belleville, 31 Rue Juliette Dodu, 75010 Paris
5. Chocolate: the best anti-depressant ever
In the United States, there are several chocolate specialists, but frankly they just don't compare. There is a lot of talk about the Mast Brothers, set up in Brooklyn, they are very well known for their packaging, but I'm not a big fan of their range. For me, French chocolate is much more refined. Moral of the story, there is nothing wrong with indulging in La Maison du Chocolat or Patrick Roger.
La Maison du Chocolat, 225 Rue du Faubourg Saint-Honoré, 75008 Paris
Patrick Roger, 108 Boulevard Saint-Germain, 75006 Paris
6. Cheers, French touch cocktails are popular
I discovered « French style » mixology thanks to Sullivan Doh, co-founder of Le Syndicat Cocktail Club and La Commune bars. He undertakes real concoctions around French spirits (cognac, armagnac…), which he integrates in his cocktails. It's very interesting.
Le Syndicat Cocktail Club, 51 Rue du Faubourg Saint-Denis, 75010 Paris
La Commune, 80 boulevard de Belleville, 75020, Paris, France
7. Parisiennes always have style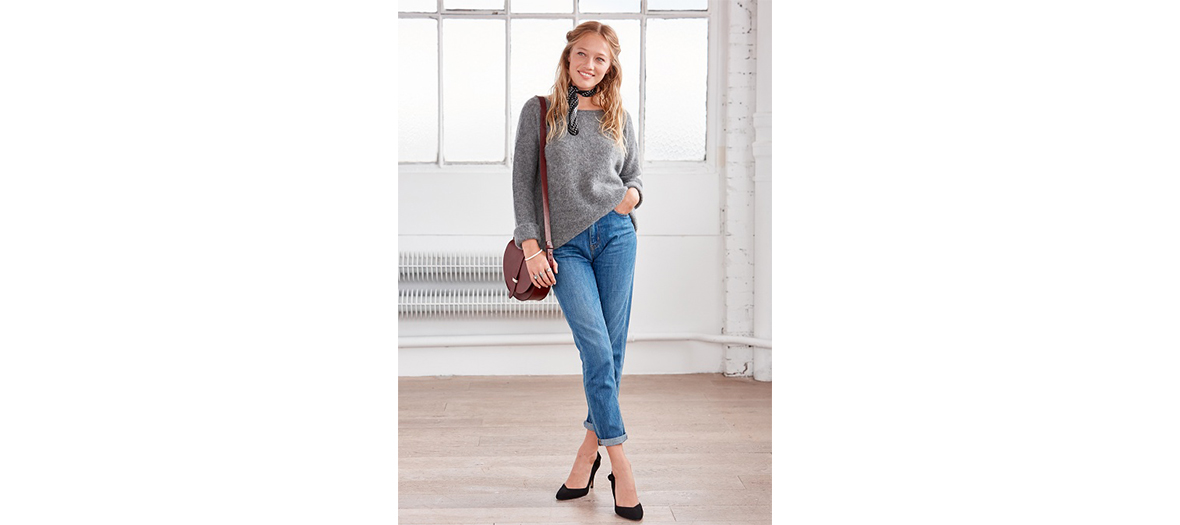 There is no comparison possible! And contrarily to what Americans may think, there is not just one Parisian look. The Parisienne can be rock, hipster, bourgeoise… she will always have a natural style that is difficult to replicate. Try to reproduce a look on an American, it comes out totally different!I developed my own style in Paris. I wear many things from Sézane, I find that the brand launched by Morgane Sézalory has « a little extra something ». I discovered many designers at Sept Cinq and Atelier Couronnes : Médecine Douce and Louise Damas jewelry, Fauvette and Tammy & Benjamin bags. Their common denominator is refinement, ultimate elegance. Feminine without being girly.
8. Pharmacies are so chic
It's not a myth. Parisian pharmacies are really destinations unto themselves, especially when it comes to skincare (and the selection is far more niche). I regularly stock up on Avène and Bioderma creams. I trust these clinical brands sold at affordable prices.
9. Drinks on a terrace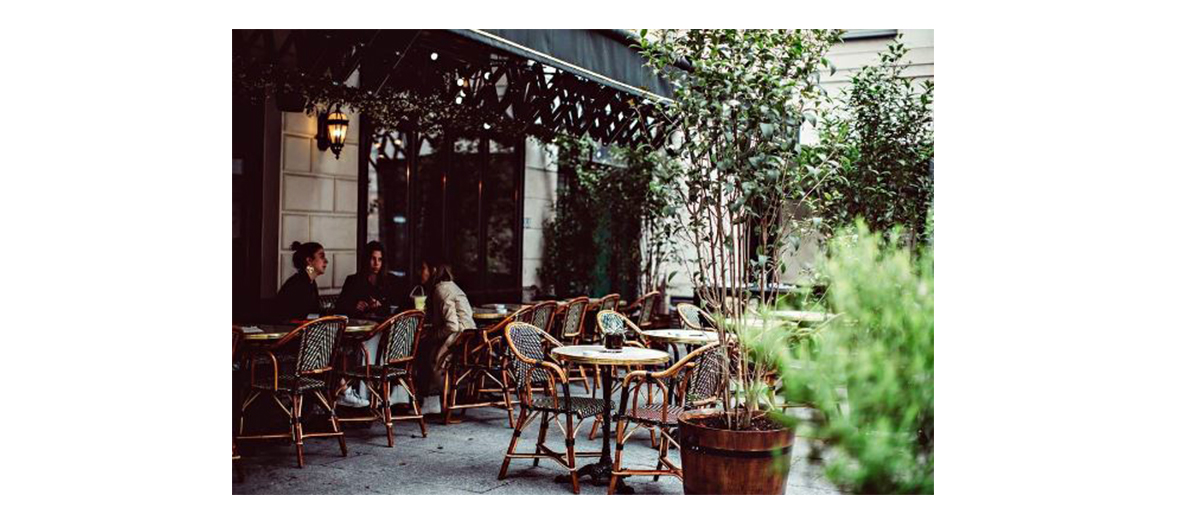 There's nothing more Parisian! In New York, it's more complicated. To start with, you need to reserve and if you manage to book a table, you can rarely just have a drink—in general you need to stay to eat.
My HQ in Paris? The terrace of Hôtel Providence, an intimate place, sheltered from the busy boulevard. In addition, I really like the idea that the hotel has become a real living spot for Parisians. There is also La Marine on Canal Saint Martin and Republique of Coffee, where the veranda opens up onto the street when the weather allows.
Hôtel Providence, 90 Rue René Boulanger, 75010 Paris
La Marine, 55 Bis Quai de Valmy, 75010 Paris
Republique of Coffee, 2 Boulevard Saint-Martin, 75010 Paris
10. Things are buzzing in Paris
This is the purpose of my book, The New Paris. Upon arriving in Paris in 2006, I had just graduated from college where I studied French and literature at Temple University in Philadelphia ". At the time, I had the image of a museum city turned towards its past, prisoner of its history and refractory to change.
In 10 years, things have evolved a great deal, without being really brutal. Contrary to New York, which changes almost overnight, Paris follows its own rhythm and that's reassuring. Concretely, what stands out is the arrival of bistronomy, the influence of foreign chefs, the development of street-food, the rise of craft beers, the emergence of young designers (Jacquemus, Y/Project, Koché) and a renewed interest in local craftsmanship and small business. I tracked these developments closely for my book.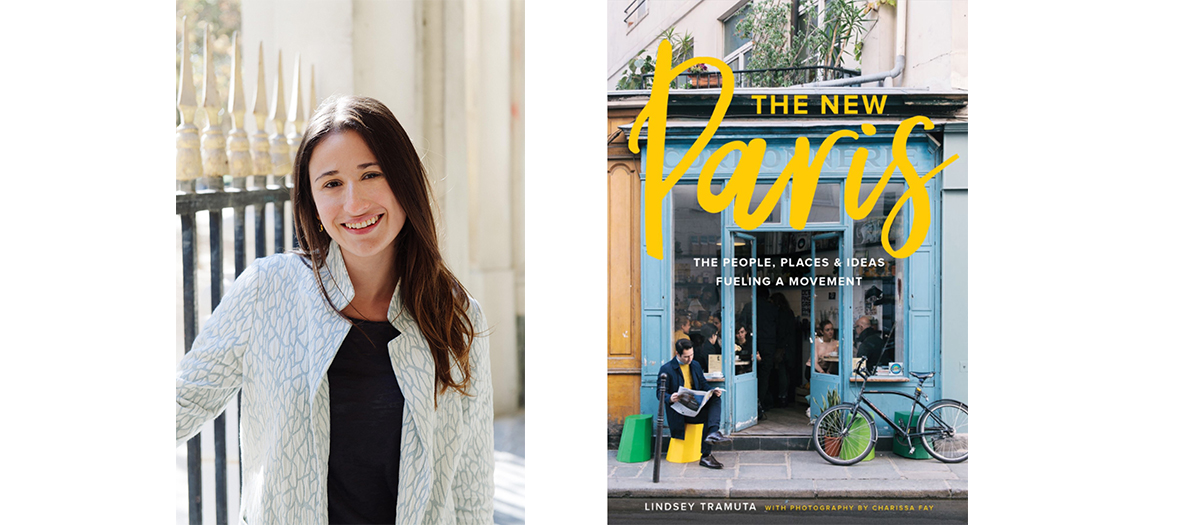 The New Paris by Lindsey Tramuta, published by Abrams. Available only in English version.
More info on Lindsey's blog www.lostincheeseland.com
Découvrez aussi 7 conseils faciles pour voir la vie en rose.