This is the perfect address for a dinner party with friends in the heart of the Marais , next to the insane decoration shop Club Couleur . The latest addition to the Mamahuhu group ( Panda Panda , Tiger Tiger ), Baobar claps chopsticks around its open kitchen and Japanese binchotan barbecue , helmed by chef Joelle Karam (ex - David Toutain , Clamato ).
Baos that change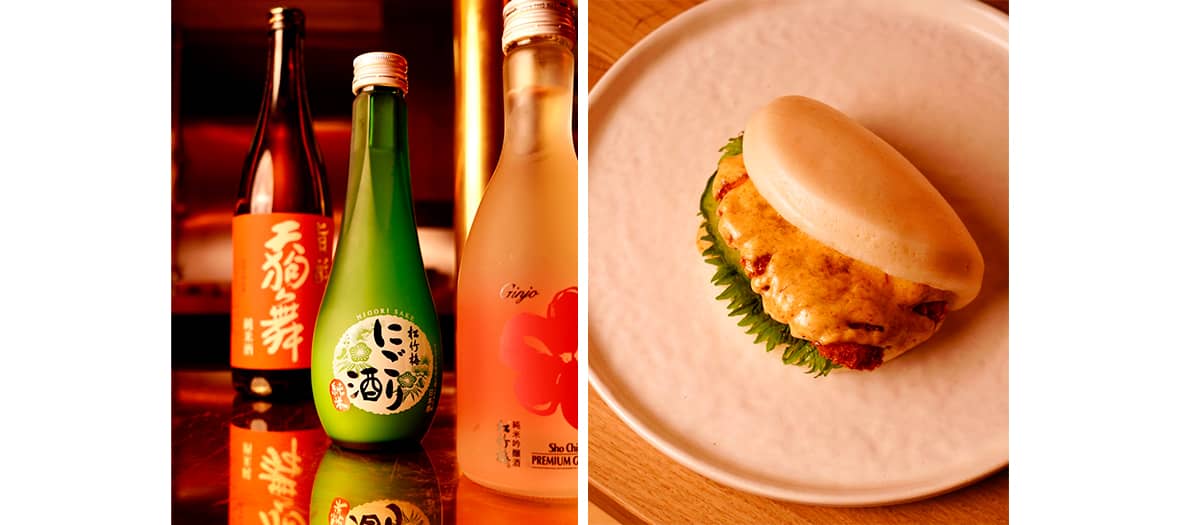 Some have never tasted it, others are on the verge of an overdose. The bao , served with all the sauces in Paris for several seasons with more or less success, is one of these new comfy fads that give pleasure, subject to a string seasoning and an invitation to travel, direction China . Otherwise nothing.
That's good, Baobar surprises with his approach to this chubby starlet, focusing on the Taiwanese gua bao , an immaculate little sandwich filled with vegetables and/or meat. Among the four ultra-yummy recipes: the grilled radish Daikon Cake , miso mayonnaise, fresh herbs (€8), the Veal , pear-gochujang sauce, kohlrabi kaktugi (€9) or the breaded panko monkfish , katsuobushi mayonnaise, fresh herbs (€9). Note that, at lunchtime, the formula with two gua baos and a small plate for 18 € is devastating.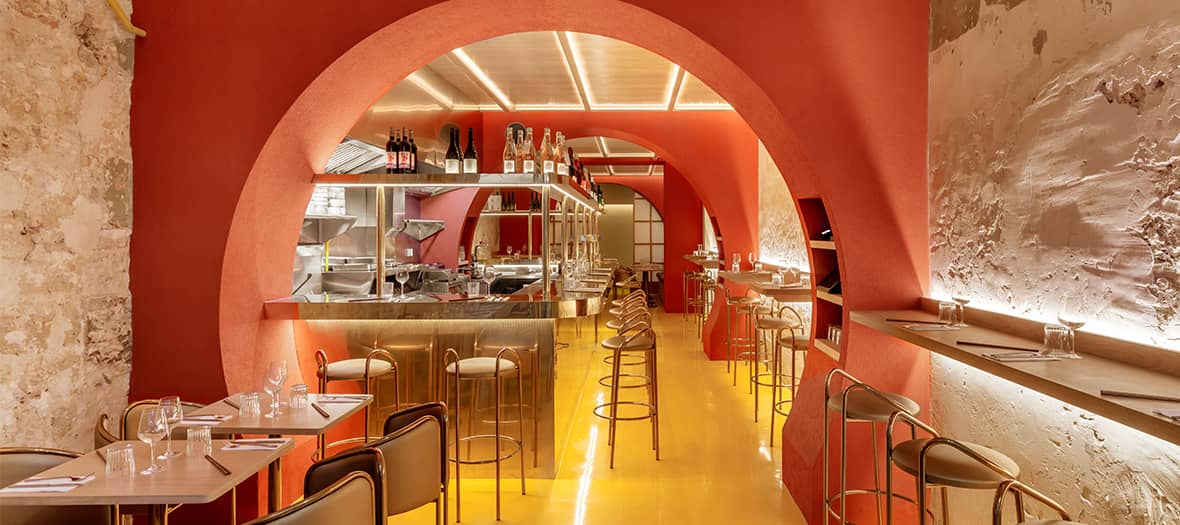 The plates, between €9 and €12, give pride of place to veggie cravings with no less than four dishes without meat or fish ( barbecue roasted sweet potato , spicy peanut sauce, nori crumble & shallot; barbecue roasted cauliflower , black sesame cream , red miso glaze, crumble; fresh salad of pointed cabbage, seaweed, basil, mint, coriander, wakame, nuoc mam sauce…) and an excellent matured black mullet , wasabi wakame emulsion, ginger oil. Or the art of matching lightness and comforting… all the way to the devilishly funny surprise dessert: rice balls, rice paste, sesame candy, wakame sugar (€6).
A selection of natural wines and sakes
A rarity even in good Asian restaurants, Baobar emphasizes tasteful drinks, namely bottles of natural wine (bottle from €30), an exquisite orange wine from Alsace (glass €7.50) and sakes ( glass €8), each reference of which is described in an effective sentence to guide your choice.
Open Tuesday to Saturday 12 p.m.-2:30 p.m., 7 p.m.-10:15 p.m.
© Luc Boegly
Also discover Bleu Bao, the third address of the Bao Family in the 9th and Brigade du Tigre, the Michelin nugget to test urgently .