To say that we loved the atmosphere of the first two addresses would be an understatement. After Petit Bao towards Montorgueil and Gros Bao on the Saint-Martin canal, the Bao Family of Céline Chung and Billy Pham set up their third Blue Bao Chinese table just behind the Notre-Dame de Lorette church. And already sold out every night.
Shanghai to Paris
It took a duo of com geniuses to create such cool and desirable places capable of reconnecting Parisians with Chinese gastronomy , far from the dubious neighborhood bouis-bouis.
On two floors, Bleu Bao is inspired by old traditional bourgeois houses in China with extraordinary wallpapers, wood paneling and beautiful blue porcelain services, lounge areas with cozy armchairs... but to the sound of a 100% contemporary playlist for snap his drumsticks rhythmically.
A new menu around dim-sums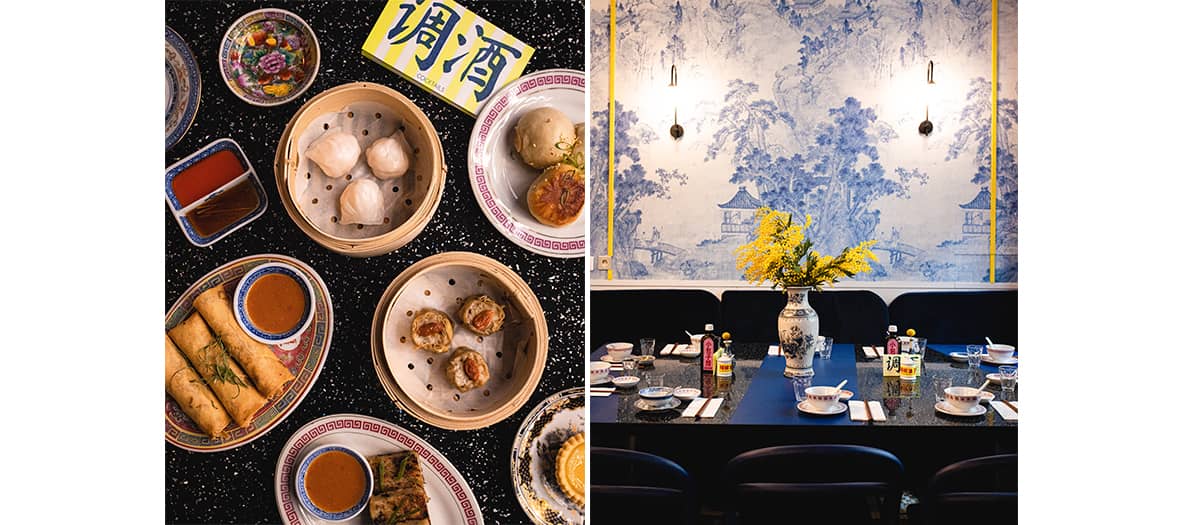 As at Petit and Gros Bao, everything is prepared in-house and minute. This time we discover a card signed Amandine Sepulcre-Huang (ex-Dersou, We Are Ona) inspired by her Cantonese origins. Here, the focus is on the dim-sum with in particular the amazing steamed Siu Mai with free-range Sarthe pork and prawns, shiitake, water chestnuts, ginger (€7). There are also the house's signature baos, veggie (€7) or pork (€8) and the xiao long baos garnished with stuffing and broth (€10), to be served with signature sautéed noodles (€10).
Other novelties to try: the spicy mussels with a Thai basil sauce, not at all Insta-friendly but so good (€12) and the fondant braised free-range pork Dongpo from Maison Montalet accompanied by bok choi (€19). To top it off, we finish with two scoops of ice cream created in collaboration with Folderol (€7), or the egg tart, a Hong Kong specialty (€4).
magic potions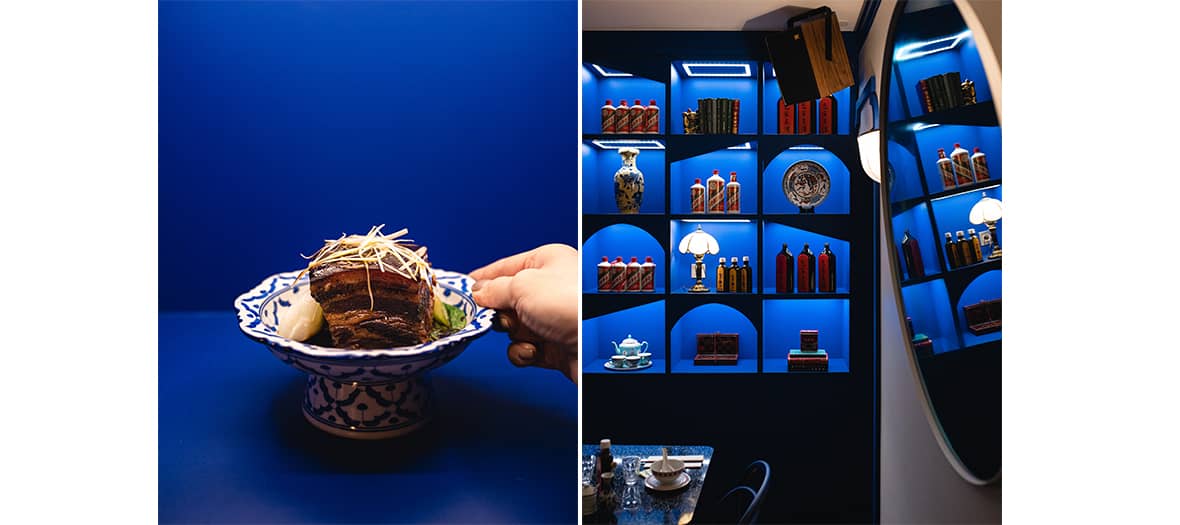 An enlightened mixologist, Nicolas Goradesky ( Bisou , Cheval Blanc ) has created a superb cocktail menu for Gros Bao , sometimes floral or fresh, sometimes umami. Special mention for the Ginger, an adaptation of the Moscow Mule surprisingly sweetened with Calvados, and the Sichuan Pepper Negroni style (€13).
Finally, note: the Tsing Bao (do you have the pun?), house and flavored blonde beer from the Bao Family, developed in collaboration with Deck&Donohue with green Sichuan pepper and a pinch of salt (€7).
Open Monday to Friday 12pm-3pm / 7pm-11pm, Saturday - Sunday 12pm-11pm non-stop, bar open until 1am. Without reservation.
Also discover Brigade du Tigre: the Michelin nugget to try as soon as possible and the new Thai bistro that sets the mood in the 6th arrondissement.