With her mane, her outspokenness, her yoga teacher diplomas and her extraordinary allure: she throws it off. Director of Sustainable Development at LVMH , Cécile Lochard is at the head of one of the most exposed and prominent positions at Guerlain ...
His sunny personality and his determination, always optimistic, allowed him to change mentalities and to accompany the biggest boxes of the CAC towards major changes. First by leading the Philanthropy Department of WWF . Then by writing the reference bible on luxury and social responsibility, then by leading sustainable development at Cha Ling then Guerlain .
Cécile Lochard is a model of contemporary empowerment that reconciles commitment and companies. This is evidenced by the launch of the Guerlain Women for Bees program in partnership with UNESCO and Angelina Jolie , muse of the brand and godmother of the event, with the aim of supporting beekeepers around the world: Russia, Ethiopia, Cambodia, China, etc. A look back at an atypical personality that shifts the lines
How did you get started in sustainable development?
My father was one of the first in 1981 to create a socially responsible finance company. He was really considered a " troublemaker " at the time! After my studies at Essec , he convinced me to join him, when he sold his business to HSBC and I joined the Sustainable Finance branch in banking.
How did you get started in philanthropy?
I came across an ad from WWF looking for an associate director in the business partnership department. The CEO was a man who had been through Yale and the World Bank . The associative sector scared me and seeing people like him (incredible scientists, profiles from Science Po …), that reassured me. I applied at the same time for the post at WWF and an MBA in sustainable development at Dauphine . I got both and therefore had to put it all together with my very little sons. I juggled, but it was a unique experience.
How to match the associative world with the reality of companies?
From the moment I joined private partnerships at WWF and discovered what " dealing with ambiguity " means. Concretely: we had to seek funds from large companies and help them strengthen the sustainable development pillar of their strategy ... A bit like an agency, but while remaining an association. I have sometimes drawn the bad graces of scientists who accused me of selling the soul of the panda to the devil. As much as Greenpeace remained the armed wing of the environment, at WWF , we operated Anglo-Saxon: the idea was really to support, to develop large companies and change their mindset.
The methodology was to always favor working with leaders in each market. When the n ° 1 engages… all the others follow. It really is a domino and spill over effect . This was verified at Orange when we dematerialized invoices, with Carrefour and the end of single-use plastic bags, and by stopping using teak to design garden furniture .
How did you fall into luxury?
In 2008, WWF published a plea denouncing the insufficient commitment of the luxury sector. It was then that I realized that there was no reference book on luxury and social responsibility . Alice Audouin , a great lady of sustainable development (SD) who in addition at HAVAS managed a collection at Eyrolles , then asked me to write a book on the subject.
I accepted and started a huge investigation. It took me 9 months. My sons still talk to me about it because I was so taken by the very tight timing. I interviewed the SD departments at LVMH or Kering which had already existed for 15 years. I discovered that many sustainable initiatives were carried out… but in a certain silence. Other actors have sometimes greeted me with fear. The book was released in 2011. It has allowed me to create a great network and to give lectures all over the world.
How do you go from WWF to LVMH?
I left WWF to set up a consulting company to work with luxury houses on their CSR strategies . Guerlain was one of my first clients. When Cha Ling was created within LVMH , a new look was needed on the com 'of a young brand whose CSR is clearly the backbone. It is a brand that was born from an ecological dream: to protect the thousand -year-old tea tree forests of Yunnan in China and to offer eco-developed treatments formulated from organic detoxifying and regenerating Pu'Er tea. Me, I had never done com '. I was offered the hybrid position of Director of Sustainable Development and Communications . I got started!
The luxury beauty sector has been very challenged by the arrival of food and beauty apps . The GenZ is a generation ultra-demanding on participating in a better world from its favorite brands. We see the emergence of a hyper activist client thanks to his smartphone and transparency tools.
Guerlain is a pioneer in transparency and traceability, and its link to nature for almost 200 years has been significant… and therefore legitimately very attractive to me. I first joined Guerlain in charge of the biodiversity and responsible communication pillar before taking on the direction of sustainable development in 2020.
Concretely, what does your job consist of?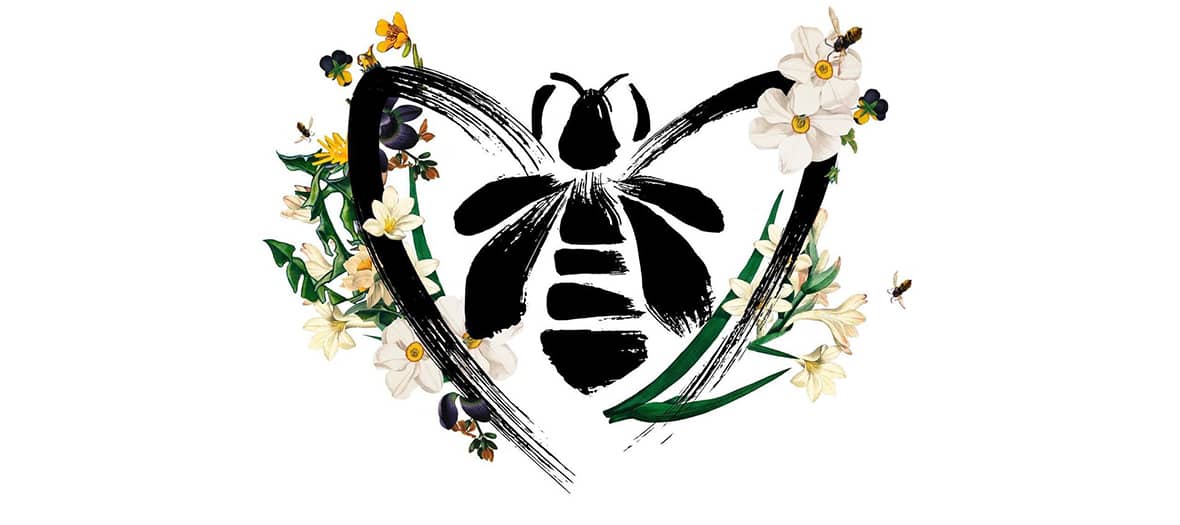 SD is at the heart of our products, from start to finish. My daily work therefore covers the House's environmental strategy comprehensively, from the sustainable supply of raw materials (our perfume plants, honey, orchids, etc.) to the eco-design of packaging, including more natural formulas, traceability throughout the value chain. And a total focus on biodiversity. Because without biodiversity , there is no luxury , no bee for Guerlain honey, no perfume and more prosaically no human life!
At Guerlain , we have chosen the bee as the symbol of our commitment, a unique totem to which we owe a lot and to which we owe, the famous " give back ". This is the meaning of World Bee Day , which we celebrate all over the world with a donation mechanism on our sales and repost on Instagram until May 22, biodiversity day. Guerlain donates 20% of its sales and € 20 after each repost of the visual created for the occasion, on Instagram. Moreover, if we educate our clients, we also educate internally. Once a year, all Guerlain employees become ambassadors with the Bee School in all schools around the world to explain why it is essential to preserve the bee. How important it is to food security . It is also the artist Yacine Ait Kaci , with whom we are very involved in his Elyx foundation and his little virtual character, United Nations Ambassador, who draws us Beez , the mascot of the Bee School .
This year we also officially launched the Women for Bees program, a beekeeping entrepreneurship program for women . A partnership has been set up with Unesco and the French Observatory of Apidology . The accelerated training of beekeepers in Provence will be inaugurated on June 20 in Provence. These new beekeepers will leave with a new profession and their hives which will be their working tools. By 2025, 50 women will have been trained all over the world in Unesco Biosphere Reserves by OFA teams, which are doing an incredible job.