Drop everything to treat yourself to 24 hours of well-deserved enjoyment 2 hours from Paris by car. The appointment is made at Château La Borde , a new 4-star dream setting in the heart of Sologne . The promise ? A massage at the Tata Harper spa , a long walk in the woods and a dinner with your feet under the table. When are we coming back again?
The good life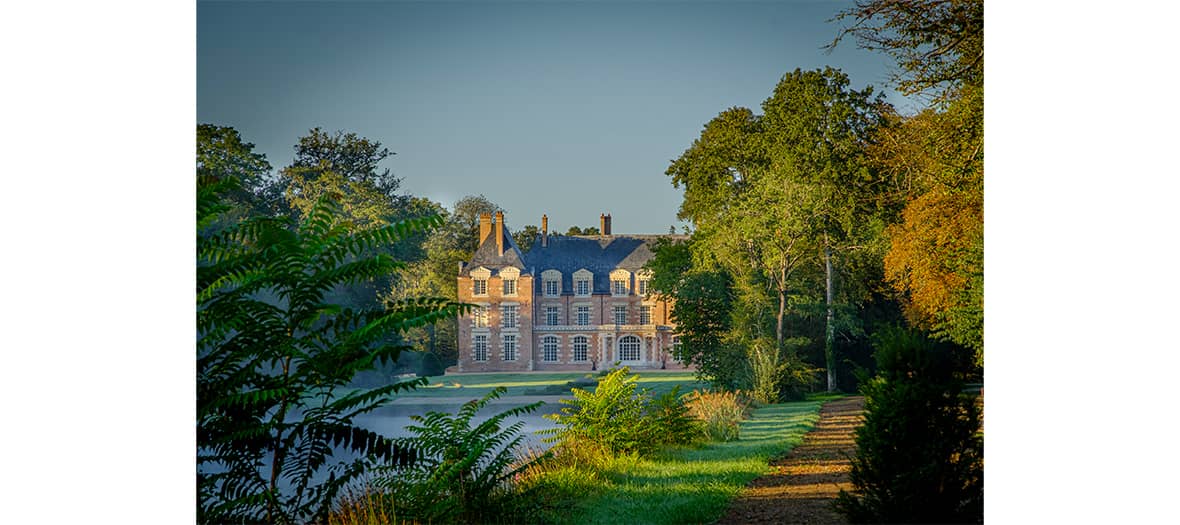 Arriving at the level of the gigantic gate, the " OOOHHHWAHOUU " effect immediately operates with a view of the castle in the distance, like the impression of arriving at Downton Abbey in an old Renault from the beginning of the century. It must be said that the building, erected in the 17th century close to its big brothers of Chambord and Cheverny , does not lack charm with its red bricks which appear all over there, behind the large basin.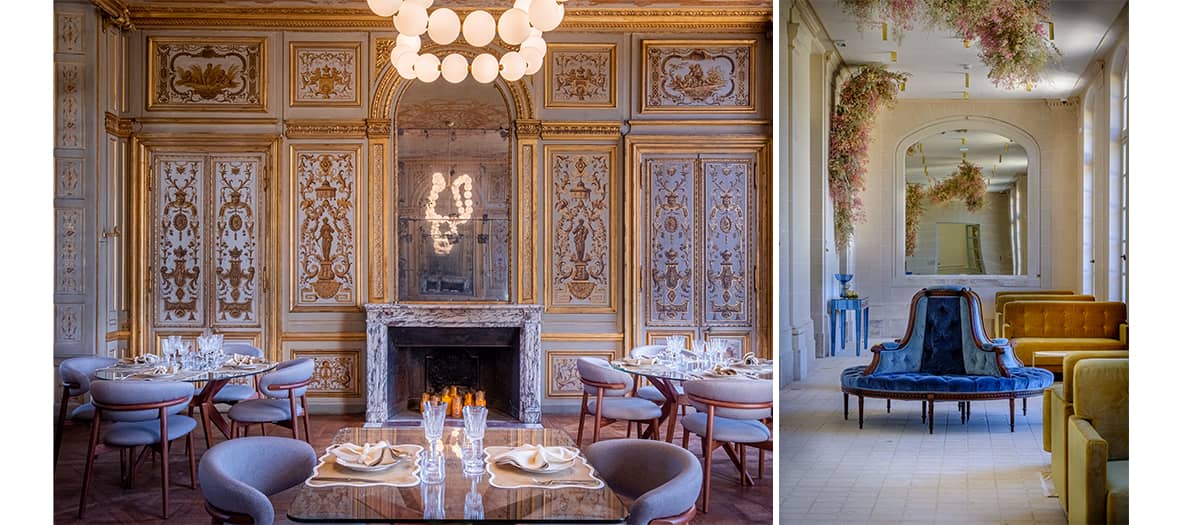 Planted in the middle of a sublime park animated by gardens sometimes in the French style, sometimes in the English style, the castle was recovered by the friendly Anabelle Ubald-Boquet, whose family has owned the walls since 1904. With her husband, this professional real estate has made the elegant family estate a real haven of peace in the heart of nature with a tennis court (designed by Guy Forget himself), two swimming pools , one of which is for families, a kids club and a wood as far as the eye can see .
Suddenly, all that remains is to stuff a maxi wool sweater , thick socks and a good book into your weekend bag to indulge in the joys of idleness in the countryside version. And to glean ideas for walks around, the hotel manager , Samuel, provides the best advice and a particularly pleasant conversation.
massage time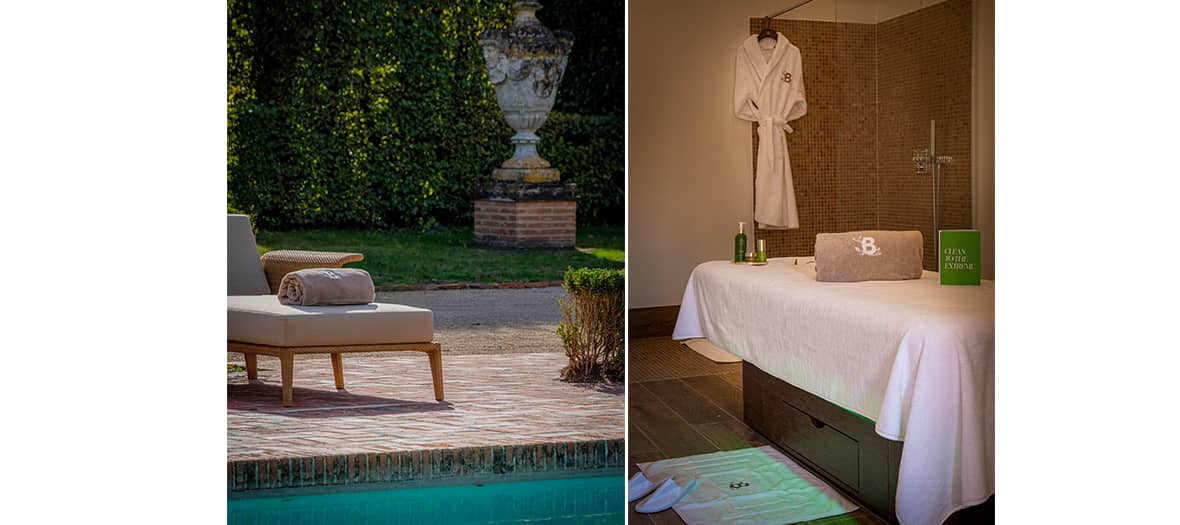 In the former orangery facing the swimming pool, the spa offers natural and organic princess treatments made with the magic products of Tata Harper . Special mention for the Rituel de l'Orangerie with exfoliation with argan and apricot oil , before taking a warm shower and enjoying a relaxing massage (€115 for 50 minutes) or the Cyclamen treatment , a massage Tailor- made relaxation for the whole body (€115 for 50 minutes). We finish with a hammam or a sauna … before returning to take a nap in our XXL bed.
Madame is served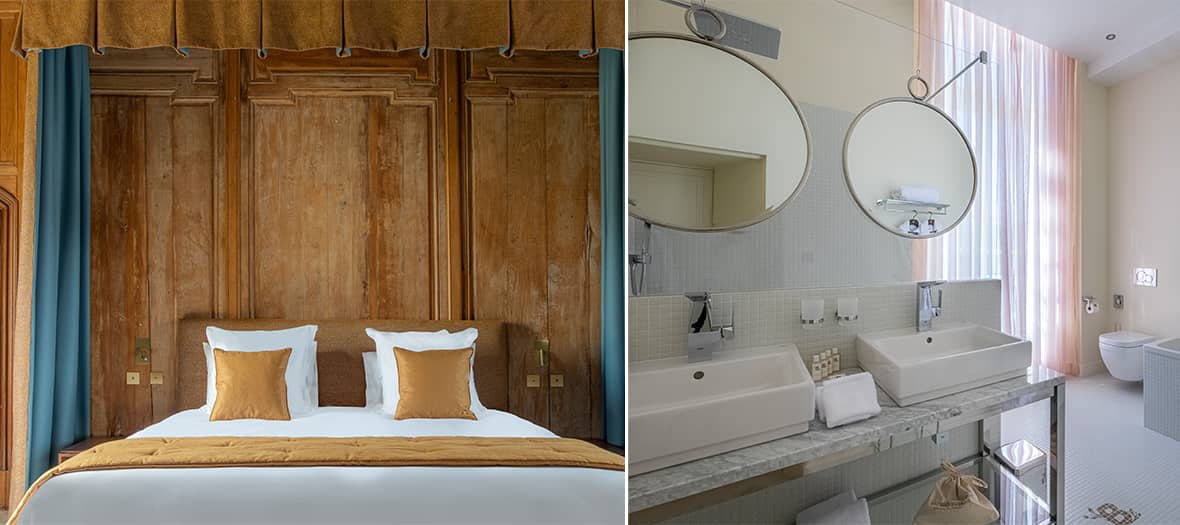 It's hard to get more chic than the reception rooms overlooking the park where guests gather for breakfast, lunch or dinner around fine local produce . The evening of our visit, the menu notably offered poached eggs, a puff pastry with mushrooms , a grilled rib steak, fries and Béarnaise, a risotto with porcini mushrooms and a salmon tartare. For dessert: a lemon meringue tart , a chocolate " craquissime " or an exotic fruit dome. A herbal tea , and to bed!
Rooms from €243.
© Erwan Fiquet

Also discover getaways with a spa less than 2 hours from Paris and two extraordinary country houses very close to Paris .