A colorful meeting was needed to replace the Colony of Kader Attia rue Lafayette. Damien Clergerie (son of the favorite shoemaker of Parisiennes) takes up the challenge with a hybrid and insane living space with its glass roof that illuminates the three floors entirely designed by Zaira de Oliveira . Visit of the new 10th headquarters.
A multiple choice place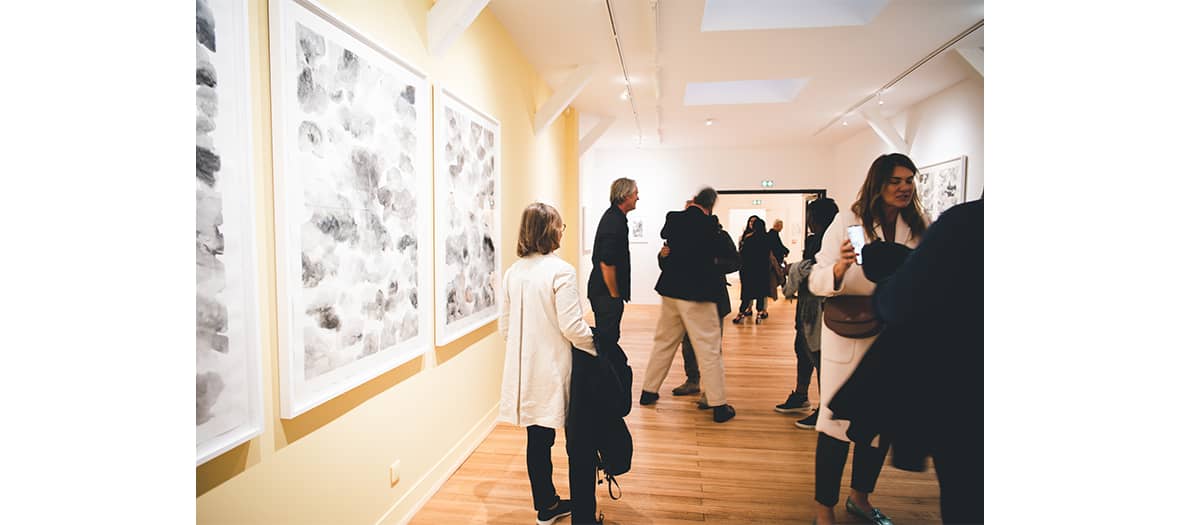 This hybrid and brilliant place ticks all the boxes of coolness between cocktail bar , comfort food restaurant, fun workshops (to follow on the program !) And art gallery. Psst: at this moment, do not miss the exhibition of celestial watercolors of Kamel Yahimi : magical ...
Like the cosmopolitan district of the 10th arrondissement, the new version of the Electric - the former oufissime rooftop club of the Porte de Versailles - aims to be accessible, multicultural, surprising, arty in the decor and refined in the plate , without shooting his bank account.
From traditional sexy to the menu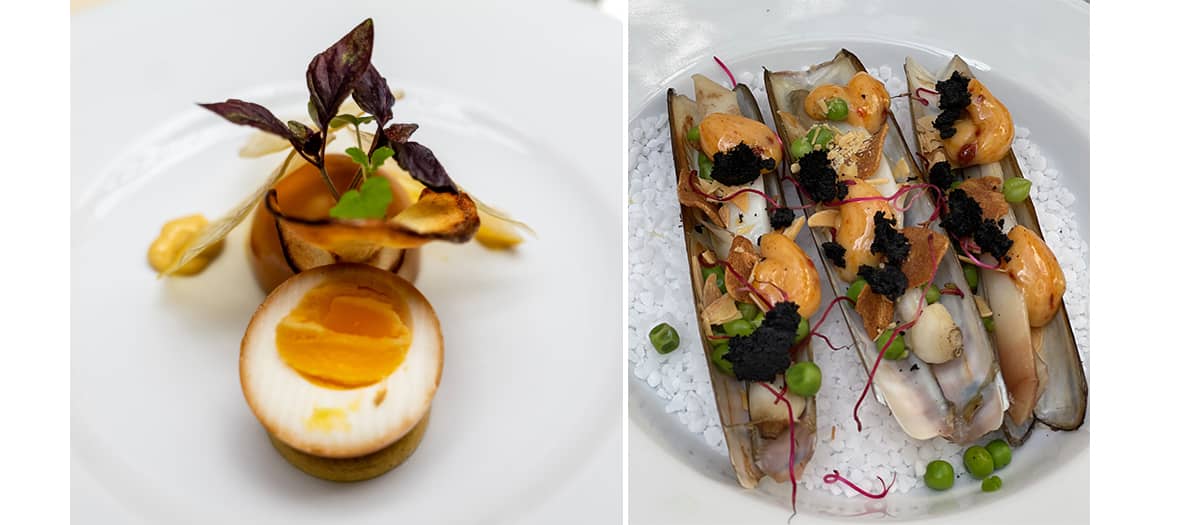 Ravioli, Sisteron lamb, Provençal tripe, feet packets made in Marseille, panisses, Provençal candied vegetables ... It smells good of the South and stews (bourguignon, gardiane de taureau, cassoulet ...) in the spotlight of the menu autumnal thought by the Avignon chef Vincent Marcy (Relais & Châteaux Coquillade, Terminal Neige in Flaine or Bouillon Pigalle ).
Too classic? Never, since the plates turn out to be insanely creepy. Braised egg (€ 7) is crazy about flavors just like Bourdicaud poultry supreme and its cherry meat juice enhanced with granny smith jelly (€ 19) or bear garlic knives and spongy ink (8 €).
We approve of the rigorous sourcing (fruits and vegetables from Pierre-Alexandre Prieur, cheese from Ferme d'Alexandre, fish of the day from Dieppe and meat from Lozère) and the menu of local products to take home. which relies on artisans and producers who cannot be found in Paris. It's all good !
A great cocktail bar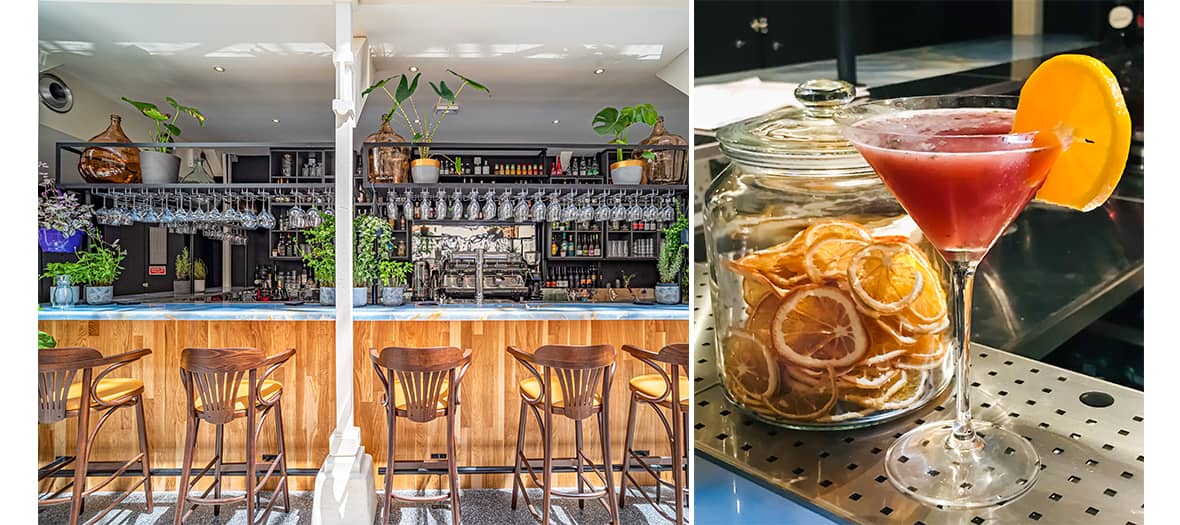 Leaning on the sublime counter in Iranian blue onyx or languid in the living room upstairs in Le Corbusier's favorite armchair, we set our sights on the Chapeau Melon, an addictive and balanced cocktail of vodka, crème de Melon, Cointreau , fresh lime juice, pineapple juice and fresh mint leaves. It's our favorite, but all the beverages imagined by Jeanne Vauchelle , Franco-Brazilian mixologist, are highly creative based on secret macerates (from 12 to 15 €).
Good news: thanks to the workshops, it will even be possible to go behind the bar to learn about the fascinating world of spirits and impress your friends at the next dinner.
Kids friendly brunches and workshops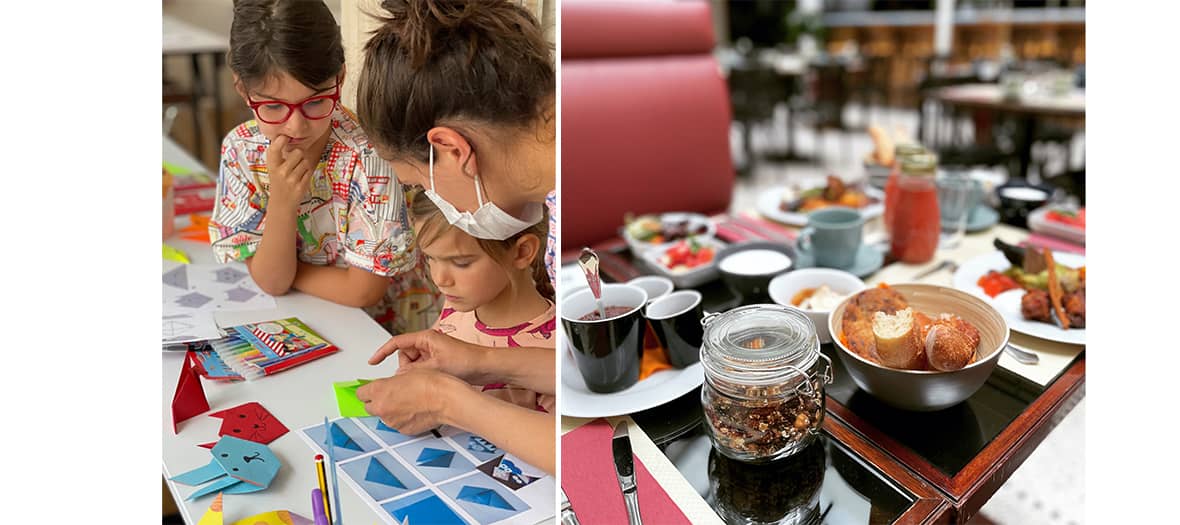 On weekends, Electric is also the perfect address for families to keep children and adults busy. We register for the various workshops: origami , video creation, manga , photo collage, weaving, detox cocktails, chocolate, homemade cosmetics ...
But first, we reserve the veggie version brunch with a cheesy or traditional avocado toast, scrambled eggs with bacon and inevitably pancakes, juices, toast and a terrible trout gravlax.
Open from 10 a.m. to 10:30 p.m. Tuesday and Wednesday, until 1 a.m. Thursday to Saturday, 10 a.m. to 6.30 p.m. on Sunday. Closed on Mondays.
Electric Paris 128 rue Lafayette - 75010 Paris 01 82 28 39 80
Also discover Yoni Saada's new table at the Hôtel de Nell and The best Bouillons in Paris.