Prejudice n°1: you know zilch when it comes to contemporary art, when someone asks for your advice, you dodge the issue and say "Ah but I adoooore abstract."
Préjugé n°2: contemporary art is for millionaires or off-the-wall collectors. A canvas at the price of a Ferrari? No thanks.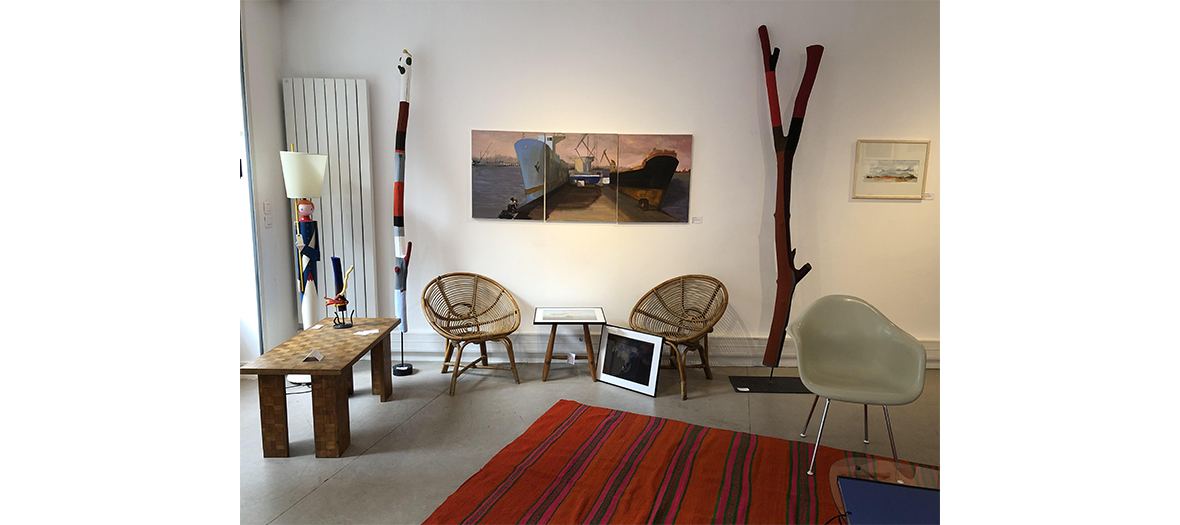 Well, the time has come for the truth to come out. Demonstration with Esther and Paul, the new gallery that is going to make you change your mind about art. This arty UFO has settled in an ephemeral space on Rue du Château d'Eau, a skip and a hop from Canal Saint-Martin until the end of April.
Between €90 and 1,000
Playlist from 2000, a relaxed ambiance, warm welcome, the place was even furnished order to make projects, it's a far cry from the aseptic white cubes that make you feel as though you were disturbing. All the oeuvres on display, some contemporary others a little older, feature price tags between €90 and 1000— so don't feel intimidated.
Adn to put a final stop to complexes, simply ask yourself if you would like to have this oeuvre in your home! On our wishlist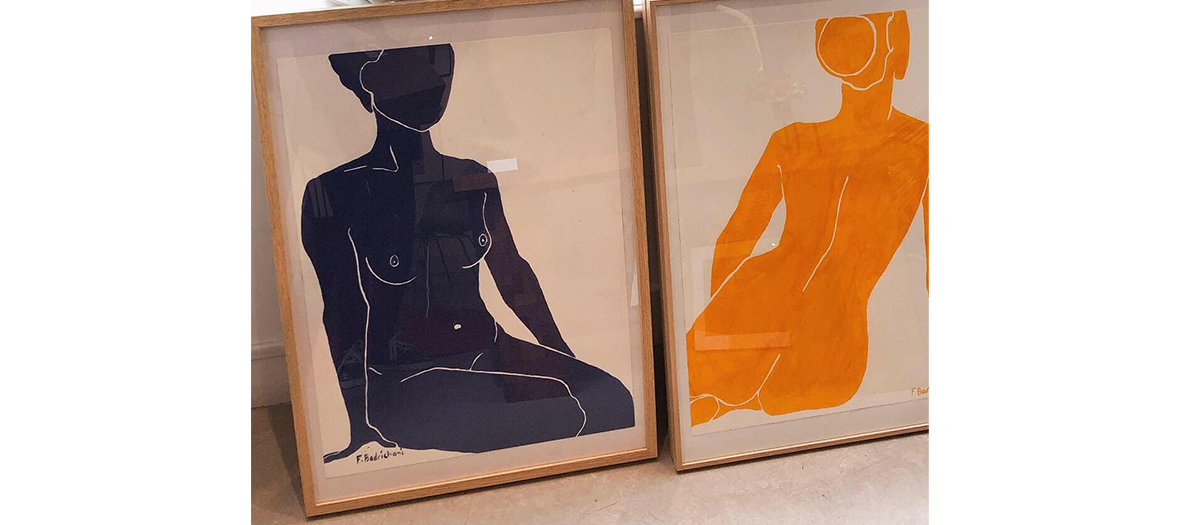 The very instagram-friendly acrylic nudes of Faustine Badrichani, a French gal now living in NYC (€250 framed), the fun fair photos of Esther herself (€120 framed), industrial ports painted by Caroline Jardin as well as the powerful and colourful installations of Charles Korman, real tred branches painted like totems.
And what if art were the new decorating trend?
Esther and Paul, open Tuesday to Sunday from 11am to 8pm, until the end of April.
Also check out Datcha, the label of craftsmanship decoration and the must-try decorating trends.