The Pompidou Centre pays a significant homage to the heritage of Victor Vasarely, figurehead of optical and kinetic art. Sharing forms, it's the first major French retrospective entirely dedicated to the Hungarian artist -naturalised French - of the 20th century.
A slasher before his time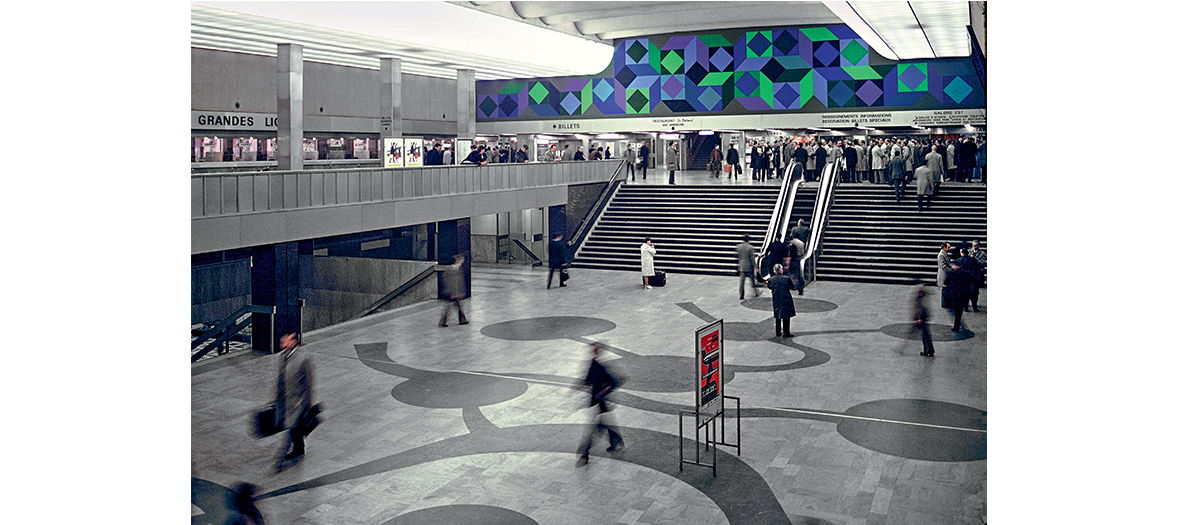 © Adagp, Paris, 2018
At the same time graphist, advertiser, painter, sculptor and architect, he defends to global art. His biggest preoccupation is that art should be part of daily living, even if it entails being "printed on kilometers of kitchen towels".
When art invites itself in our lives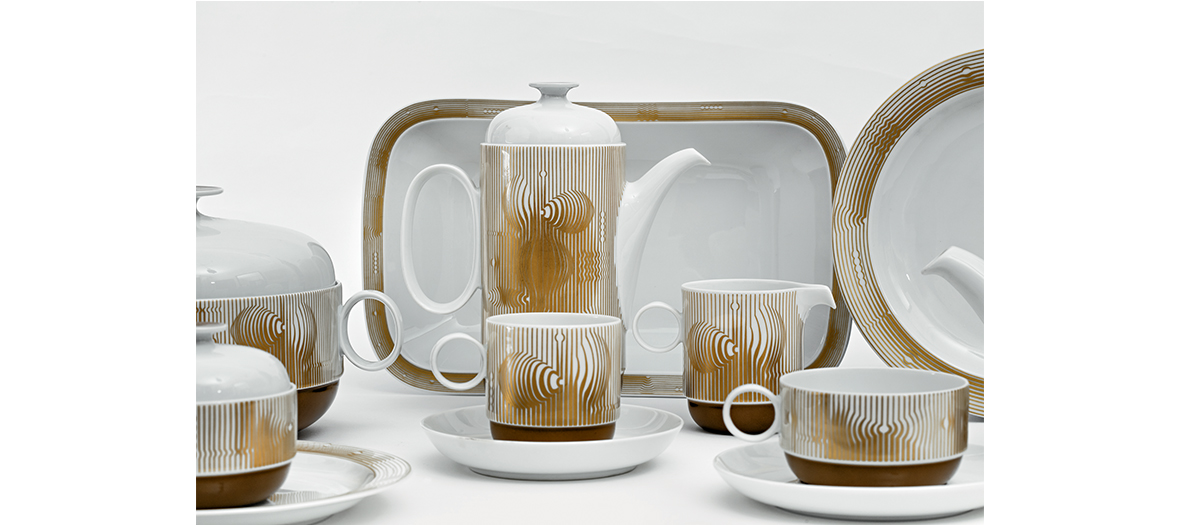 In addition to his monumental canvases and his architectural integrations, visitors will also discover objects in porcelain (thanks to his partnership with the German firm Rosenthal), his ads (he is the inventor of the famous Renault logo), his books from the Tel collection by Gallimard (for which he illustrated the 95 first titles), and of course, the cult pouch of David Bowie's second album, Space Oddity.
A monumental scenography
Via a very très Vasarelyan scenography that forces our gaze to move around a little bit everywhere, the exhibition comprises rare scattered works, from the Pompidou Centre, the Musée Vasarely of Budapest and private collections.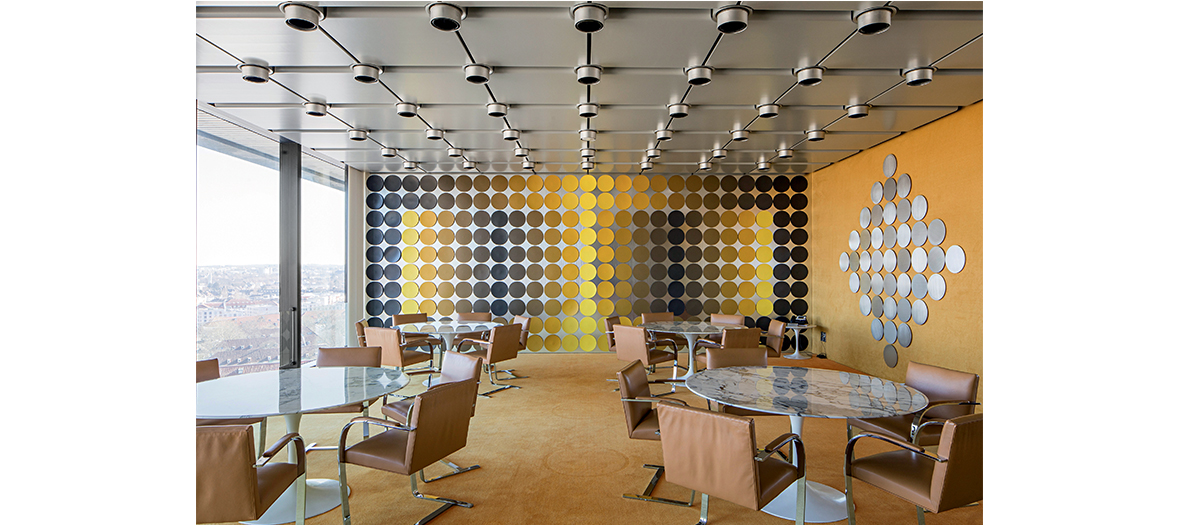 © Adagp, Paris, 2018
All his artistic periods are represented: large round and colourful canvases, his last one, much more angular - recalling the detail of a pixelated photo, his black and white phase… And obviously, let's not forget his architectural integrations such as the dining room of the Deutsche Bundesbank headquarters, totally recreated for the occasion !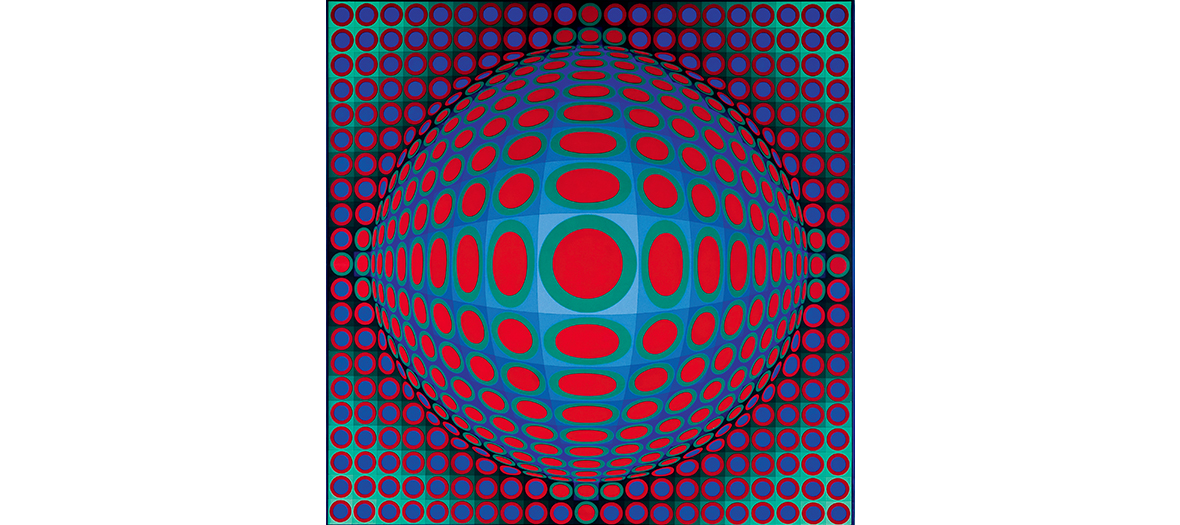 © Adagp, Paris, 2018
"In the last room, we dared a slightly kitsch side going for entirely black wall and dimmed lights," explains the guide. With a cleverly orchestrated lighting around a black room, the works give the impression of producing their own light.
The Vasarely collab'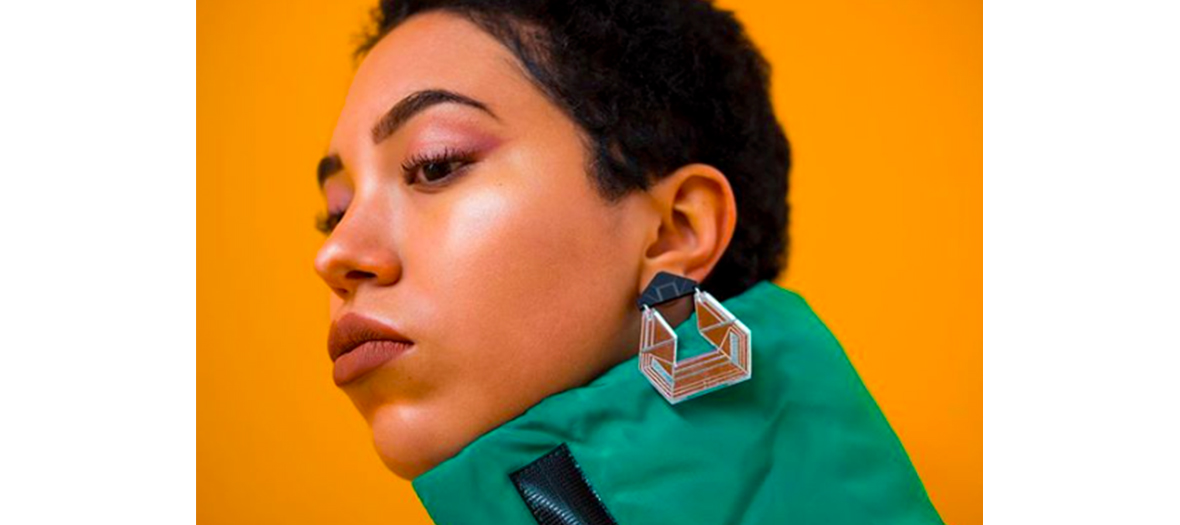 © StudioChuma
Upon leaving the exhibition, the boutique features a collection of Studio Chuma jewellery created specially for the occasion. Inspired by the universe de Vasarely, the Made in France earrings and necklaces combine mirror fragments and coloured pieces, that will surely add an Art Deco touche to notre look.
What about afterwards?
Go have a drink at Georges, the famous bar at the top of the Pompidou Centre, to take advantage of the panoramic view on all of Paris and discuss your impressions, cocktail in hand.
More information online, open from 11am to 9pm, closed on Tuesday.


Also check out the new Murakami