©2018 Mr./Kaikai Kiki Co., Ltd. All Rights Reserved. Courtesy Perrotin

The same references to the universe of manga, same pop colors, same kawai characters… Hard not to make the link between the work of Takashi Murakami and that of the Japanese artists Mr. The Galerie Perrotin puts the spotlight on the Japanese master's protégé.
The spiritual son of Murakami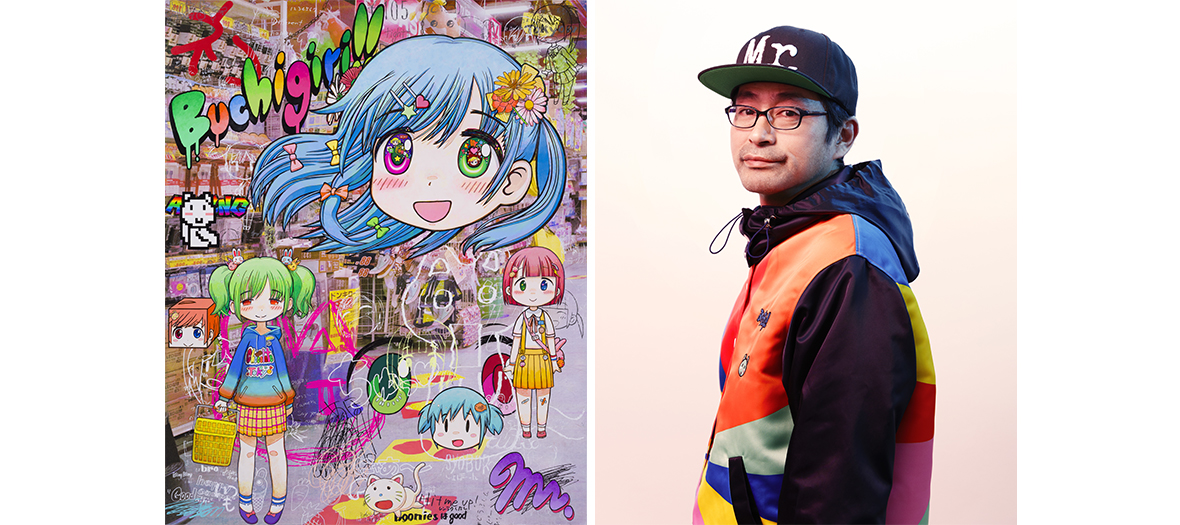 Like Murakami, Mr. expresses his anxieties and his fears through a universe seemingly colorful and filled with joy. Entitled Mr.'s Melancholy Walk Around the Town, the exhibition is a critic  of consumer society and the alienation that one can feel in the frenzy of a city like Tokyo. The double Kiss Cool effect in other words. The result is the silhouette of a Tokyo high school girl in XXL format, faces of mangas with melancholic eyes, canvases saturated with details and hypnotic preparatory sketches.
So what's the story? Mr. worked next to Takashi Murakami. Both artists still collaborate together, as one can see on a video where they are accompanied by their crew, burning a painted canvas, before painting over it. You said Lost in translation?
A kawai collab'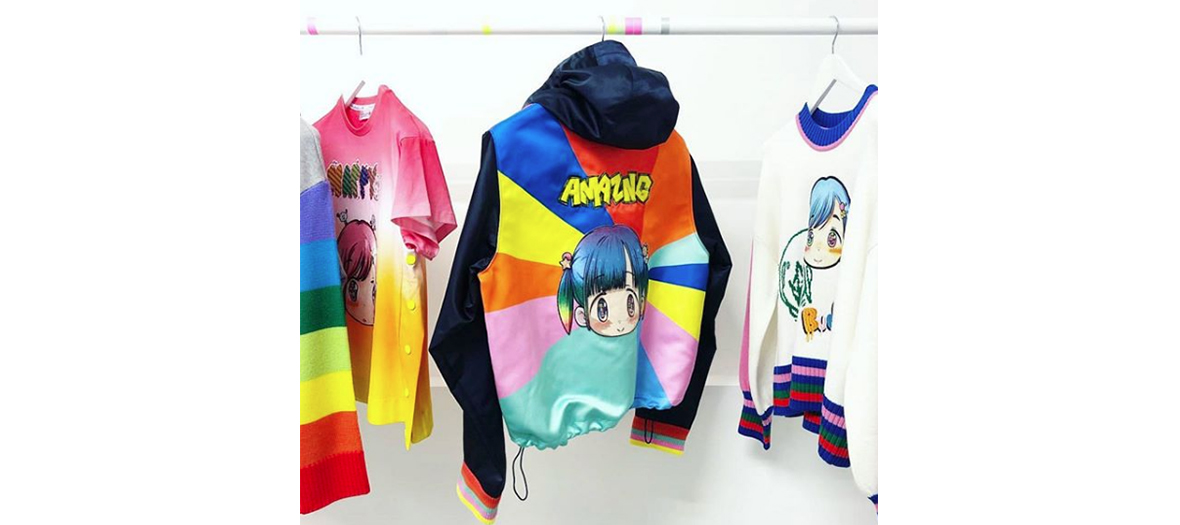 Lebanese creator Mira Mikatiis launching a capsule collection pegged to the exhibition. The creatures of Mr. are featured on an art rainbow sweat shirt, a tie and dye t-shirt and a graphic bomber. Collector. More info on sur https://miramikati.com/
Mr.'s Melancholy Walk Around the Town, until the 9th of March 2019. Free entrance. More info on www.perrotin.com
Also check out the 10 must see exhibitions in Paris.