© Takashi Murakami
©Mr./Kaikai Kiki Co., Ltd. All Rights Reserved
In France, the name of Takashi Murakami remains closely linked to his gallery owner, Emmanuel Perrotin, who made his reputation…
The king of Japanese Pop Art — with one of the 5 highest world quotations (KunstKompass classification)—is back with a highly awaited exhibition, inaugurated during FIAC, the 16th one in the gallery since his encounter in 93 with the star of contemporary art. This is what is called a long lasting story!
The return of Mr DOB
For the occasion, Emmanuel Perrotin has gone all out...  The exhibition will exceptionally take place in the amazing ballroom of the gallery on Rue de Turenne, usually reserved for very private events and the happy few…
Strong moment of the happening: the return of Mr DOB, an iconic character of the plastician with a sculpture inspired by Mickey Mouse and Sonic, alongside humoristic portraits of Mr DOB.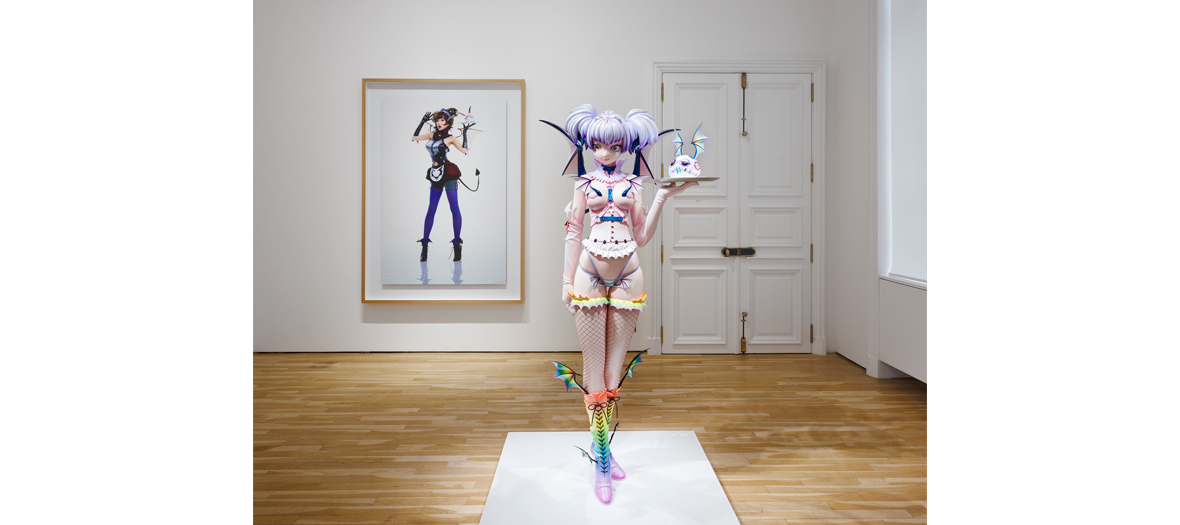 ©Mr./Kaikai Kiki Co., Ltd. All Rights Reserved
Also to be seen: the human-size sculptures of Devil KO2, adapted from the original drawing of the erotic manga illustrator, Nishi, which the artist Murakami took 10 years to finalize.
Free entrance Tuesday to Saturday from 11am to 7pm.
Baka Exhibition by Takashi Murakami at the Ballroom of Galerie Emmanuel Perrotin, until the 21st of December.
Also discover the star exhibitions this Fall.