What is the common denominator between Axelle Red, Pipi Longstocking and Sonia Rykiel? Rendezvous at the Musée Jean-Jacques Henner to find out at the heart of this gem-museum, located in a typical 19th century private mansion next to the Parc Monceau.
A very unusual exhibition
Roux ! Here is a (red)trospective high in colour presented by the museum during this exhibition dedicated to the overtone that always attention and made tongues wag…
Redheads (representing only 2 % of the population), have over the centuries been surrounded by superstitions, legends, but also a bottomless source of inspiration in the art world, as testify the works of Auguste Renoir and Edgard Maxence.
From Baudelaire to Harry Potter
To illustrate this flamboyant retrospective, the exhibition curator, Claire Bessède, sets forth fashion sketches, posters and photos, without forgetting literature personas where redheads were also very present such as with Baudelaire, Zola or Maupassant.
One also finds them amongst our childhood heroes, from Poil de Carotte (Carrot Top) to Spirou including Ron Weasley – the BFF of Harry Potter – without forgetting Pipi Longstocking.
A homage to Sonia Rykiel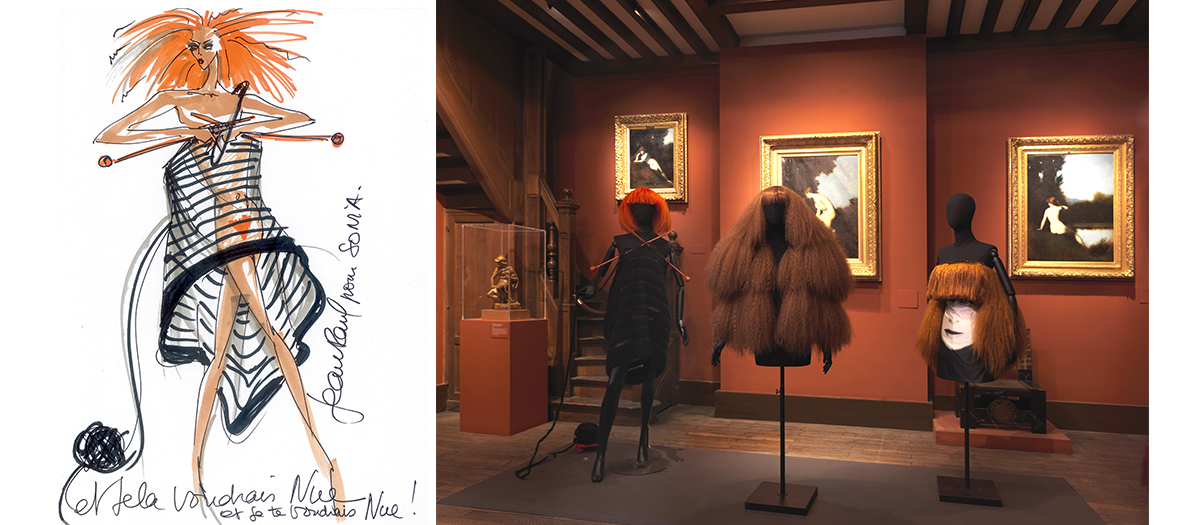 With Sonia Rykiel, being a redhead becomes a trademark, that will be showcases by her peers in a hair rising collection of which a few pieces are exclusively presented, such as the incredible "mane dress".
And as curtain dropper, a documentary comprising notably testimonies from our favourite redheads such as Axelle Red and Audrey Fleurot. Actually, the exclamation point at the end of the show's title is a cute wink to what is explained on video by the actress of Engrenages. We won't spoil the surprised: you will understand on site!
A must-visit museum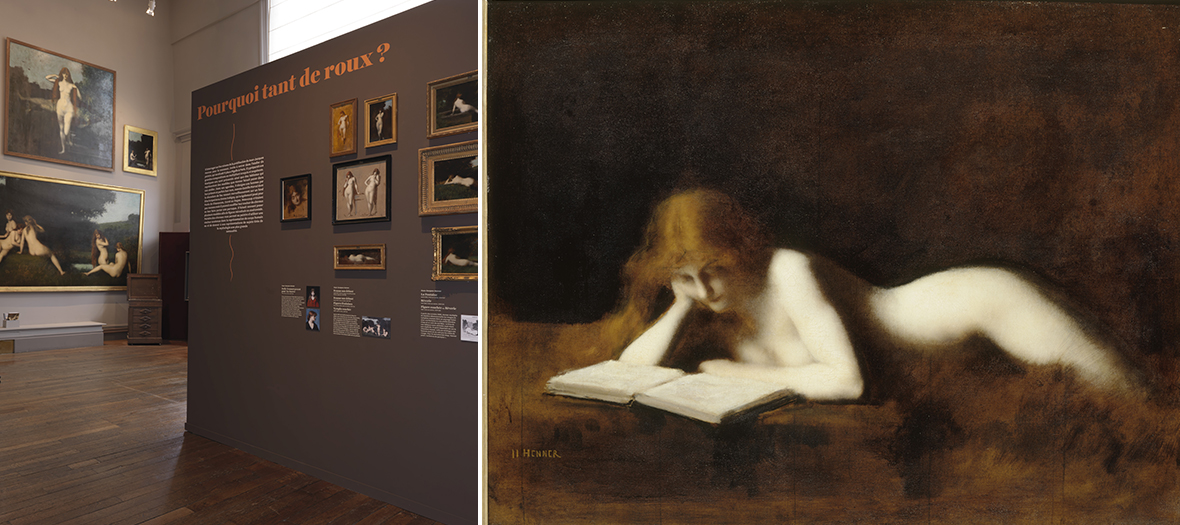 This mane of fire holds an undeniable place in the work of painter Jean-Jacques Henner, himself a redhead, who make it an obsession in a great many of his paintings. The exhibition begins with the first redhead of Jean-Jacques Henner, Idylle from 1872, and a few paintings that enable to understand how the romantic artist, inspired by Manet and Degas, generalized the redhead theme in his paintings.
For the anecdote: the painter even went to far as to ask his muses to wear a red wig when they were not true redheads themselves…
Roux! From Jean-Jacques Henne to Sonia Rykiel, from the 30st of January to the 20th of May 2019, Musée national Jean-Jacques Henner, 43 Avenue de Villiers 75017 Paris.

Also check out the 2.0 digital exhibition featuring the stylish muses of the 60s.