Here is no doubt the most joyful, cool and trendy venue of the Fall season. No need to introduce Grégory Marchand, the underground talent discovered by Le Fooding and now star chef of the marvellous Frenchie restaurant.
For the first time, the chef has strayed from his Rue de Nil with Frenchie Pigalle and has set up at the Grand Pigalle Hôtel, a terrific evening bar and a coffee-shop that will appeal to all those looking for a breakfast venue just like in London… Come early, here there are no reservations.
House tapas, cocktails and natural wines
A virtuoso of personalized comfort food, Grégory Marchand sets forth an offer that is super gastronomical and foodporn—an ideal combo of his wine bar, street food and gourmet venues, with a menu of small plates to share in order to taste everything.
To be tested absolutely: sweetbreads nuggets to be dipped in fresh cream & caviar (€19), smoked ricotta and mirabelle plums with a green sabayon of chives: yum (€12), the famous bacon scones (€9) without forgetting an incredible pasta… As for the main dishes: tail of monkfish and courgettes fritters.
Desserts make heads spin, starting with the Eton mess and the banoffee, just like the  perfect old fashioned style cocktails (Negroni, Gin and Tonic).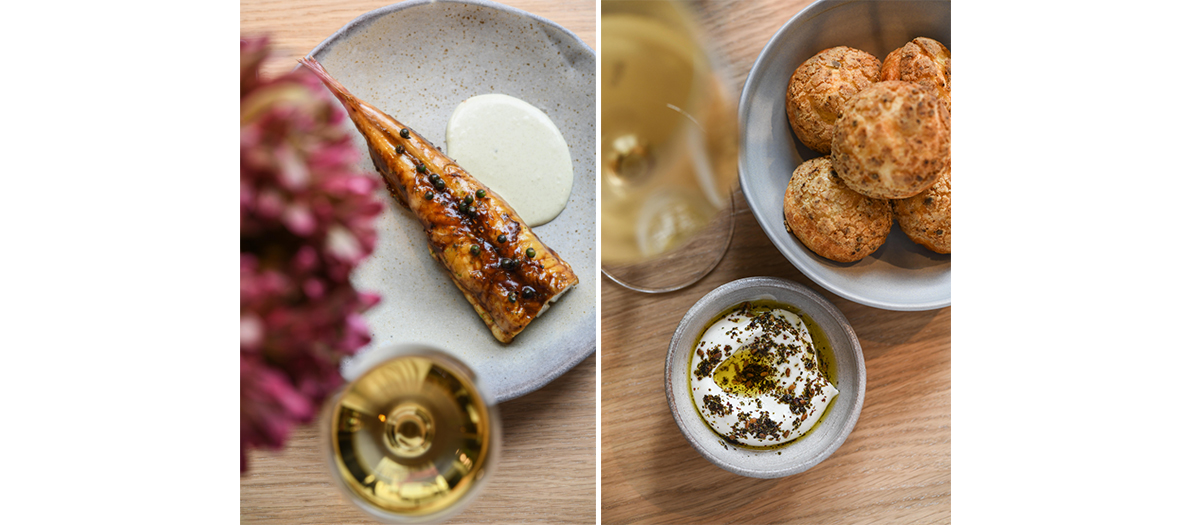 ©GeraldineMartens


A chef's morning coffee shop!
The dining room of a trendy hotel must produce a breakfast worthy of its name. Buoyed by his ultra brit background (his mentor is Jamie Oliver), Grégory has obviously chosen to give it an English touch.
And the stunning result is English muffins with egg, bacon and cheese (€9), granola (€7) along with a wide array of lattes such as flat white, macchiato or ristretto. Also to be noted: a real French-style breakfast.
Also discover Les Deux Gares, the new bistro everyone is raving about.
Open every day from 7am until 11am and in the evening starting at 7:30pm. Closed at lunch time.

©GeraldineMartens