How did this Broadway pearl manage to stay hidden for so long? A phenomenal success when it was presented on the New York stage in 1950, the musical comedy Guys and Dolls had never been played in France. The cult show is making a very noticeable arrival at Théâtre Marigny.
A $1,000 wager
In the New York of the Fifties, Nathan Detroit, a two-bit Times Square thug, organizes underground games of craps. He who never had enough money to marry Adélaïde, the showgirl he has been dating for… 14 years must find $1000 to pay the garage owner, supposed to host the upcoming evening.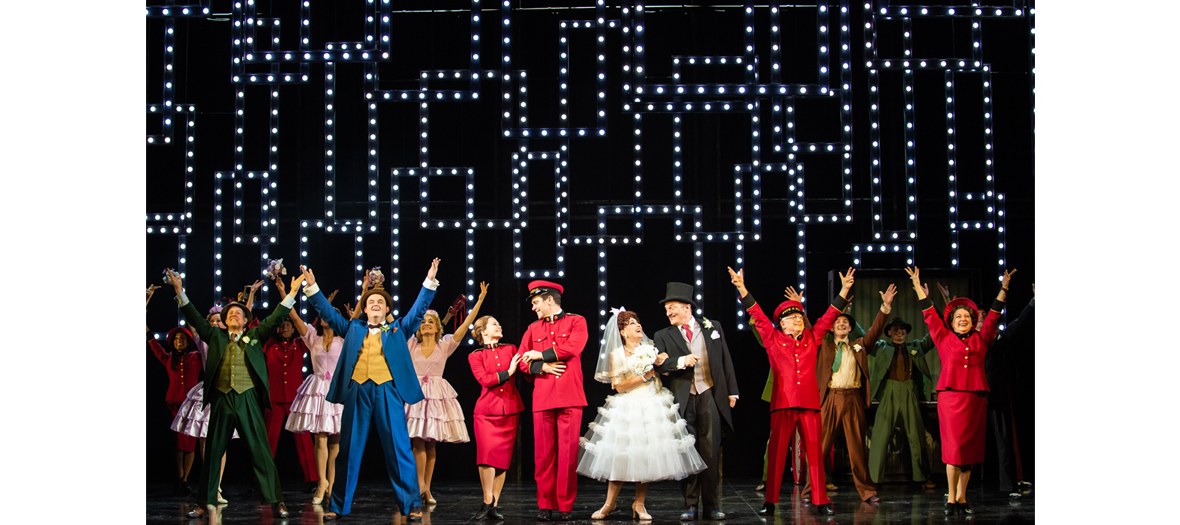 The penniless thug is going to make a bet with Sky Materson, stereotype of the flamboyant player, that he cannot lose: $1000 that Sky will not manage to convince prude Sarah Brown to run off with him to Havana ! A mission seemingly impossible at the outset when we know that Sarah heads the Save-a-Soul group of Evangelists, trying to place lost souls back on track! And yett…
A comedy filled with panache
Better late than never! Nearly 70 years after its creation, the spectacle adapted from the short stories of American author Damon Runyon is finally making Paris swing.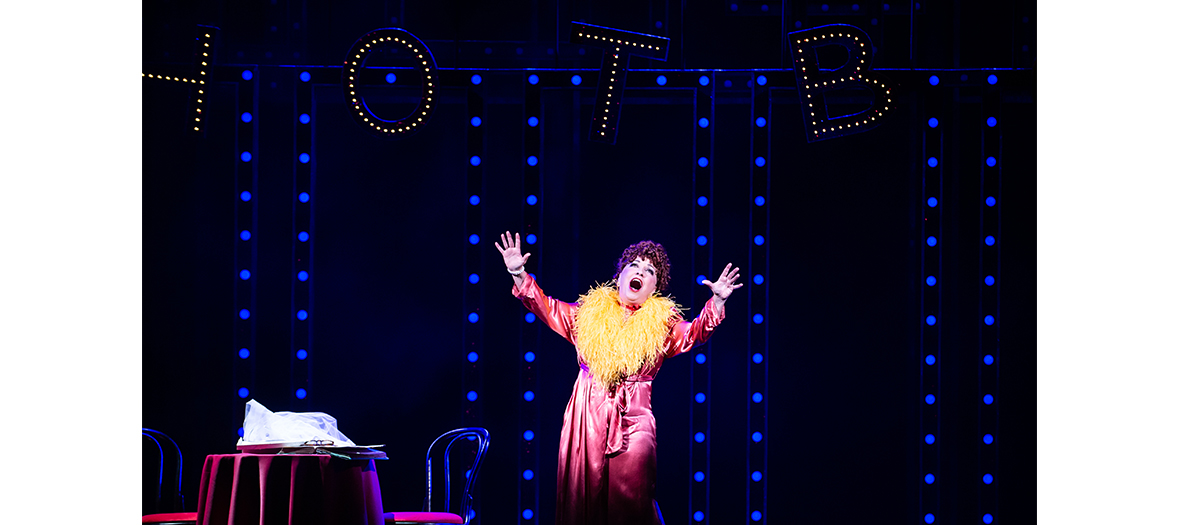 The original songs of Frank Loesser (in English, subtitled in French) are interpreted by a 5 star casting, the elegant and colourful costumes are just right, the decors are slick but not overdone— all the ingredients are combined so that the Golden Age of the American musical is born again at the Théâtre Marigny.


Guys and Dolls, until Saturday the 27th of July 2019. Information and reservation on www.theatremarigny.fr
All check out Encore un instant with Michèle Laroque.