Everything he touches turns into gold. Beef Club, Compagnie des Vins Surnaturels, restaurant Bachaumont, Grand Pigalle Hotel, Balagan… At the head of a real hype empire from Paris to New York including London and Ibiza, the Experimental Group collective presents its « latest venture ». A darling private mansion relifted by star designer Dorothée Meilichzon, in the style of Marie-Antoinette seen through an Instagram filter.
All the Parisians in the know have already dropped by. Because in addition to the 50 rooms, the venue shelters The Shell, a very cosy cocktails where you can sip the house potions (think of it for your next hot date) and the new table of Giovanni Passerini, the Italian chef who titillates the taste buds of foodies. Andiamo !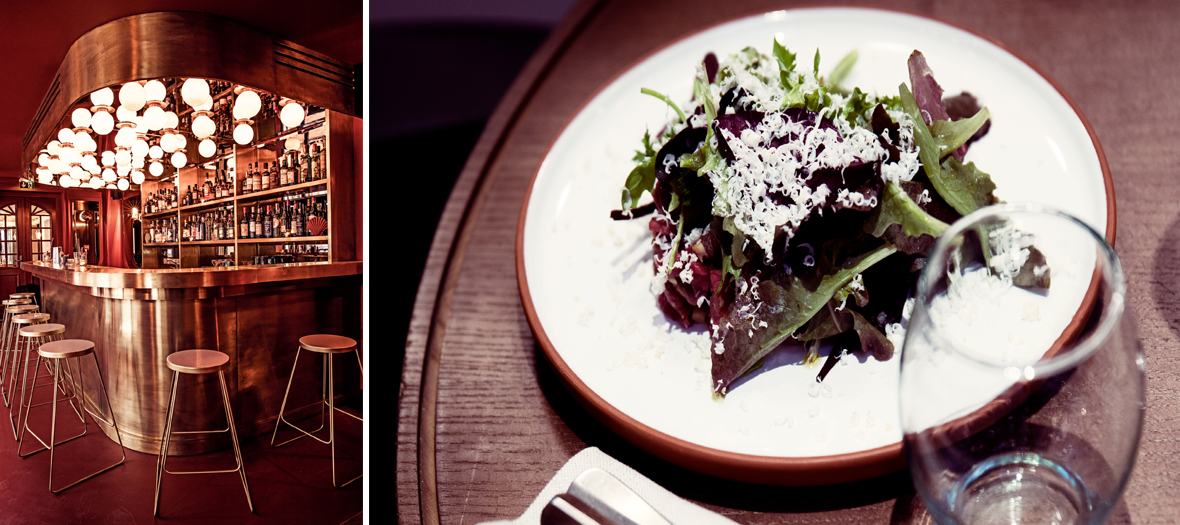 On the menu? Tartare of beef, split pea soup, gnudi with herbs (balls stuffed with ricotta and spinach), risotto of barley and watercress, pressed veal with grilled leeks. Special kudos for their pasta all'amatriciana and the chocolate mousse with milky ice cream, espuma coffee and caramelized pecan nuts—all conveying the feeling of a real mamma's cooking enhanced by a maestro of good taste. All this under an XXL skylight in a chic and chill palazzo atmosphere.
To be noted, a rooftop that will open in the Spring. We will keep you posted.
Lunch formula €22-27. Cocktails €7-14.
Also be sure to drop by Hôtel National des Arts et Métiers.
@Karel Balas and @Annie Rudolf