Juliette Fievet is an insider. Her hobby of hers? Bring out the best of rappers and guest musicians in his weekly program Légendes Urbaines , broadcast on RFI every Saturday at 12:10 pm.
Become one of the rare female pillars in the rap game , this original ch'ti has attracted the friendship of the greatest artists by becoming manager of Kery James , but also of Sean Paul , Nelly Furtado and Shaggy . Just that !
We wanted to know more about this woman " who weighs " in the world of music , ultra friendly and hardworking figure like no other, visibly watched by a lucky star and who has taken advantage of improbable meetings to guide her career. Meet.
Was rap and you love at first sight?
I come from a village in the North called Fournes-en-Weppes , I might as well tell you that I am Kamini , there were more cows than inhabitants, so you see ... I didn't have any grew up in a city, but I thought I was in the bendo listening to Public Enemy ! I was already listening to a lot of rap. My parents are in complete panic. I start dancing, I obviously try to rap… And I'm so happy that at the time there was no Instagram or Snapchat , otherwise I would have displayed myself! The files, my brother ... Experiments are made to find out where to be. Suddenly, I quickly gave up.
What meeting changed your life?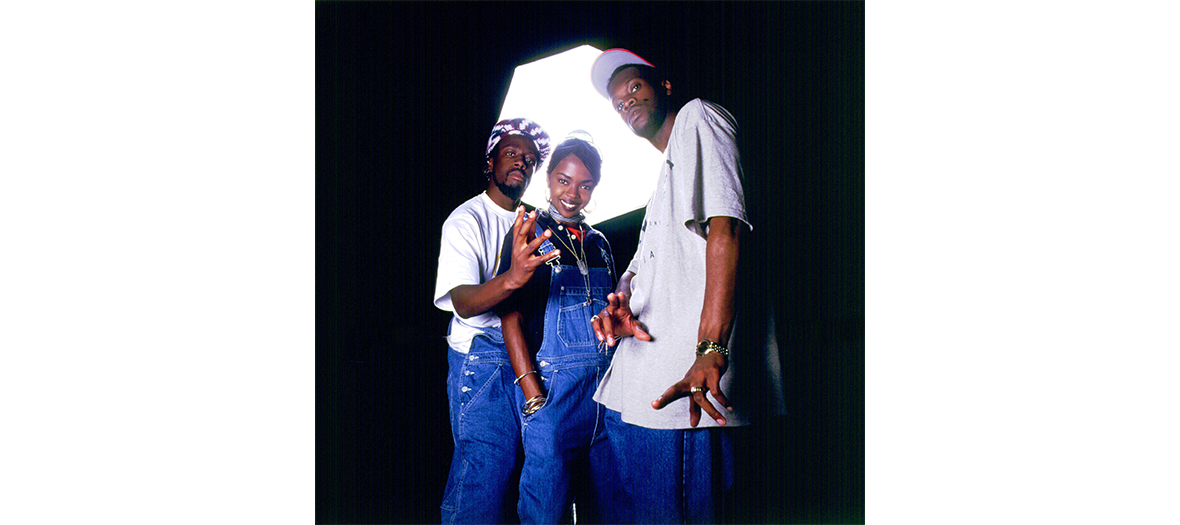 At 18, it was the heyday of the Fugees . With friends, we dreamed of going to the concert in Lille , but we had no money. We were waiting outside for someone to sell us cheaper seats. There, Wyclef Jean passes in front of us. He got lost and asks us where the boxes are. I spoke English - with sport, it was the only discipline where I was good at school. Wyclef has always been a punk, a guy who doesn't give a damn. He takes us into the boxes.
We come across Lauryn Hill and Pras Michel , therefore ( the other members of the group, editor's note ), and… the journalist Olivier Cachin , who remains my absolute guarantee in the profession! In short, science fiction. Wyclef asks us to show them around the city, we take the metro, we find ourselves eating a mafé at my friend's place. After that, of course, we pass for mythos throughout Lille, nobody believes us. Then Olivier Cachin does us justice by citing our names in his interview.
Is that where the click came?
As Wyclef had invited us to his big Parisian concert, I got to watch how it was going behind the scenes. The revelation. I go back to my parents, I was then in BTS sales , they made me sell key chains. I told them I was stopping everything. Joe fucks her , I get a job at the Lille Aircraft , a large concert hall. I was able to meet those who have become the great pundits of music and festivals in France.
How do you become Sean Paul's manager?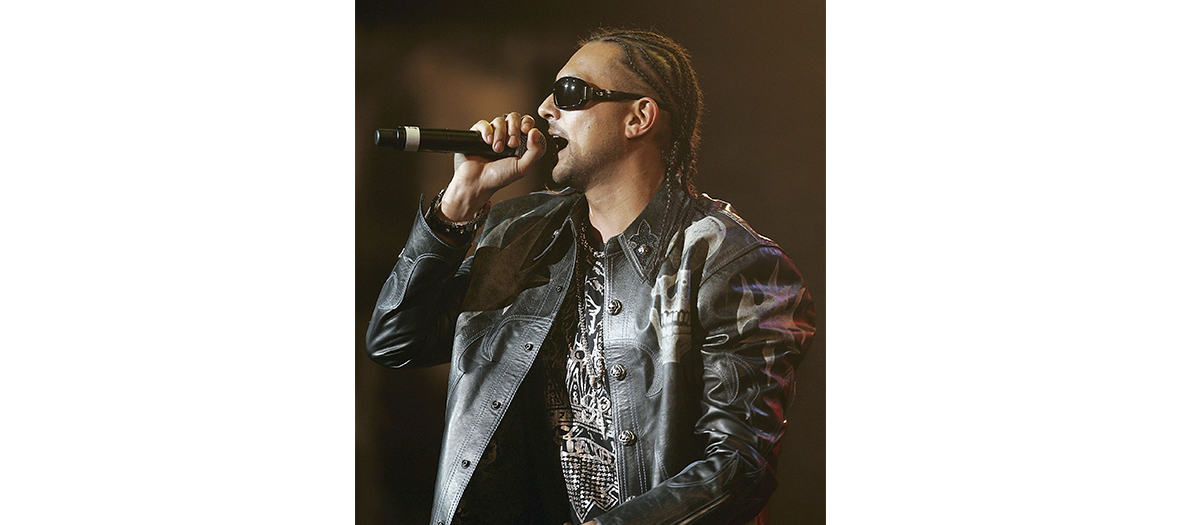 The road is very long! I'll make it short. I organize two editions of a festival in Lille, I meet all the rap game . I become very friends with the Mafia K'1 Fry . Doudou Masta suggests that I go down to Paris to do management and communication. I was barely 20 years old then, and I was one of the only girls on the ground, in warrior mode.
I made a name for myself because I worked a hundred times harder. The DA of a major record company at the time, Patrick Colleony , who was my mentor and is now deceased, signs Expression Direkt and offers me to take on a project manager position. They put me on reggae , I find myself in Jamaica signing artists live. We signed Sean Paul's first album , the one with Gimme the Light : Just gimme the light and pass the droooo ( elle chante ). I take care of his tours in France and Europe. Same with Ky-Mani Marley (Bob's son), Nelly Furtado , Shaggy and Brick & Lace . In fact, the world is small.
Rappers are often abused by the media… What do you think?
I have long been frustrated until today to be part of this " illiterate subculture ", to use the words of this brilliant Zemmour … who is absolutely not the only one to think so. Urban culture is always taken lightly, even if it is the most listened to music in the world for at least ten years.
Ardisson is able to receive Vald and say to him " You are not a rapper like the others: you are not black, you do not spend your days in the gym and you know that the verb to grow does not exist. ". The same when Pascal Praud and his team are surprised when they see that Kaaris expresses himself normally. It makes me hysterical. Me, I am not a care bear, but I am very Michel Drucker , in my delirium. We do entertainment, and these guys all have things to say.
Talking about current affairs with these artists, is that a solution?
Today, rap is listened to by all social classes, all colors, all sexes. That's what rap has become. So today, we have to be able to make shows with a certain dimension.
So I suggested to RFI , the biggest radio station in the world, international, geopolitical, to highlight the life, career and political opinions of these artists. When Medina is banned from Bataclan , what Kalash Criminel thinks of the CFA franc , Arsenik who talks about yellow vests or the National Rally , we talk about it at length together, with hindsight, without ambush. We prepare everything before, together.
The wars à la Booba / Kaaris, street cred 'to ensure or marketing coup?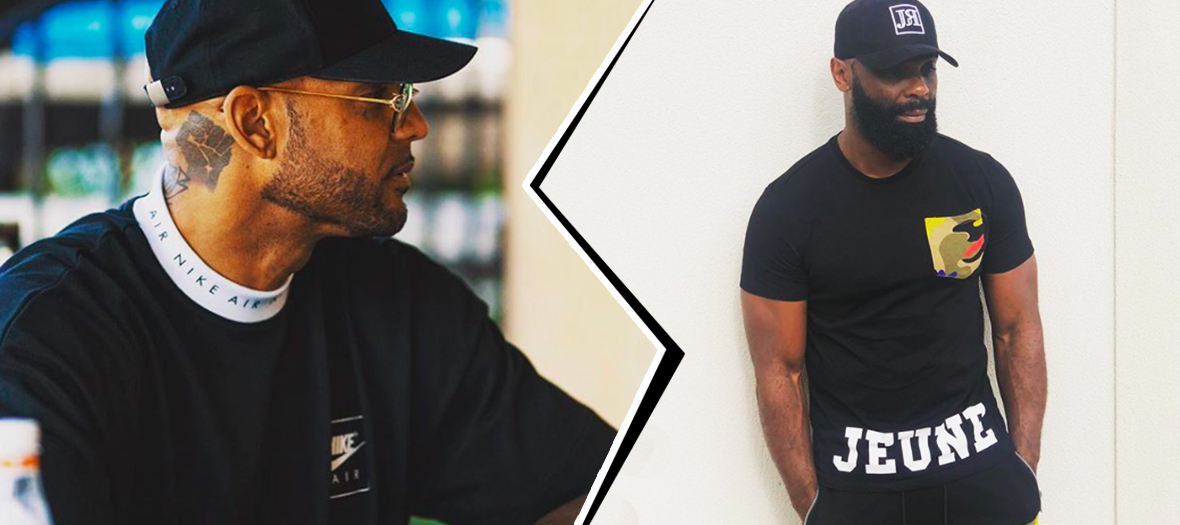 The clash , the egotrip , the battles , it is cultural in rap. I am deeply against this kind of process, because we are not in a position to be able to shoot ourselves in the paws. Then, this kind of clash only benefits the one who wins. When Nas and Jay-Z do it, it's business, everyone wins. As for Kaaris and Booba , the only one who benefits from it is Booba, since it is he who wins almost every time. He's very good at marketing, punchlines, and he's funny!
What worries me are 12-year-olds who think they are spies and troll the Internet . That freaks me out. I don't like those energies. I don't think you have to walk on other people's heads to lift yourself up. But there you go, it's hip hop. It's the game, my poor Lucette: it's part of the game.
Social networks are a dream playground for this ...
When something negative happens, people react more than when it is positive. It's human nature. You appeal to people's mediocrity. It's the same principle as reality TV . It works, because Roger and Ginette, who are a bit loose, go home and see people whose intellectual level is so low that it invigorates them. They feel intelligent and suddenly allow themselves to make fun of others. Twitter has become like that a troll bin. I don't have that time! I only like.
Is being a woman in this environment a game-changer?
Me, I don't have a problem of respect with guys. We talk about misogyny in rap, personally I don't experience it at all. I think it's a misogynistic environment, but like all circles in the world, and I don't think it's the worst. All the disgusting stories we've heard, the #balancetonporc and company came from very politically correct backgrounds.
Ok, in rap there are girls in thongs in the clips. So what ? We do not point them to do it! The Claudettes by Claude François , that posed no problem to anyone… This is rap, so it's a hassle. At the Lido , at the Moulin Rouge , the girls are a bit naked and we consider it to be art. When Brassens does Fuck You and Orelsan does Dirty bitch , it's exactly the same thing, the second is even a tribute to the first! After that, being a woman, you have to work a hundred times more. Obviously if I had been a man everything would have been easier for me.
Is it more complicated to give voice to female artists?
Yes, already because my show is called Légendes Urbaines . I bring in artists who may be unknown to our territory, but who are followed by millions of people in their country. There are many fewer female " urban legends ". I have to prove myself, the audience, and for that I can't make the " discovery ", you see. It's my choice. And unfortunately, the girls are less " heavy " in the game ...
Afterwards, I've been chasing Aya Nakamura for months , who doesn't have my time. Shay , same, complicated to squeeze it. It is not for lack of inviting them! I try to fill the female presence with my super columnists.
Why is it important for you to record shows in Africa?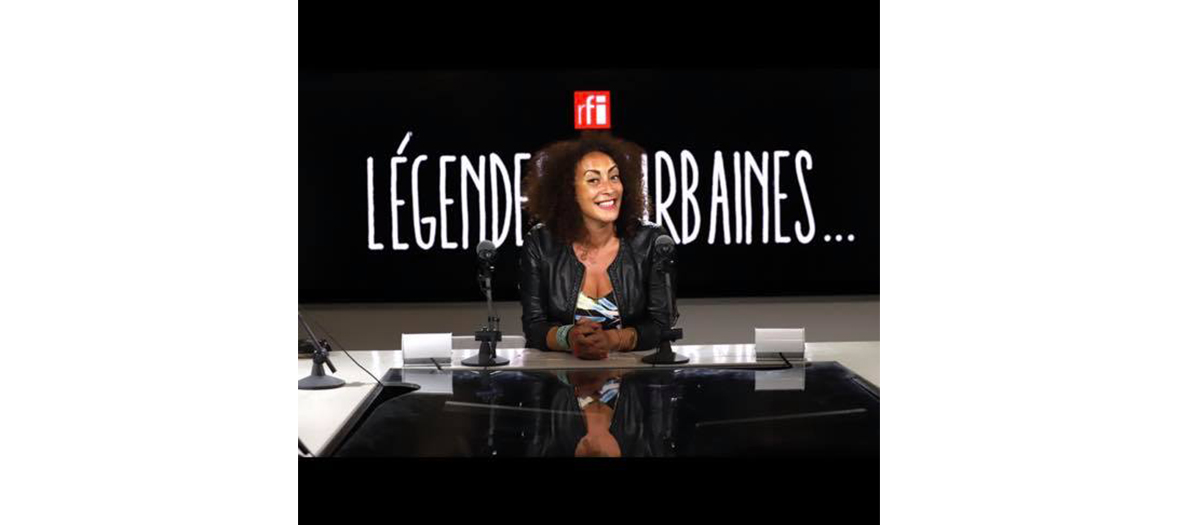 My strength is having an international dimension. This is what interests me. My goal is also to be able to interview artists who inspire the rest of the world, but do not have the same means as Westerners to develop their music. The melodies of Niska , Maître Gims or MHD are very inspired by the music of the African continent, and it is also good that there are bridges like that.
I would just like these artists to claim it or record featurings, for example. Like Jay-Z or Kanye West could have done with Nigerian artists. I would like that to also happen in France. It is a question of giving back to Caesar what belongs to Caesar. It is somewhat the vocation of Urban Legends , to bring to the same level these artists unknown here and who nevertheless fill stadiums in their country. Because it is only fair.
An album to embark on a desert island?
The soundtrack of the documentary film by Gilles De Maistre , which is called Le Premier Cri and signed Armand Amar , which seems to me to be the most formidable and magnificent thing, with 15 or 16 titles by different artists, a symphony orchestra, etc. . Not at all urban, then! But I think I could go to the end of the world with this one.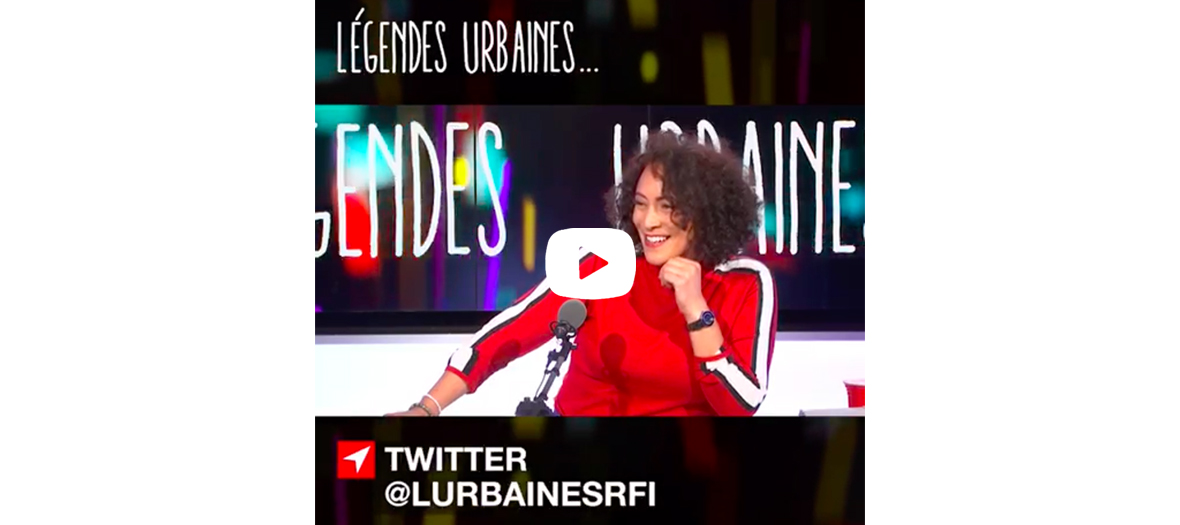 Find all of his programs in replay on musique.rfi.fr
Also discover the teacher interview with Michèle Laroque .