On the one hand there is fast fashion, on the other these young houses seeking to limit their impact on the environment. Jermène is clearly in the second camp and makes vintage desirable with a wildly attractive 2-in-1 address located in the 10th arrondissement.
The second hand is sexy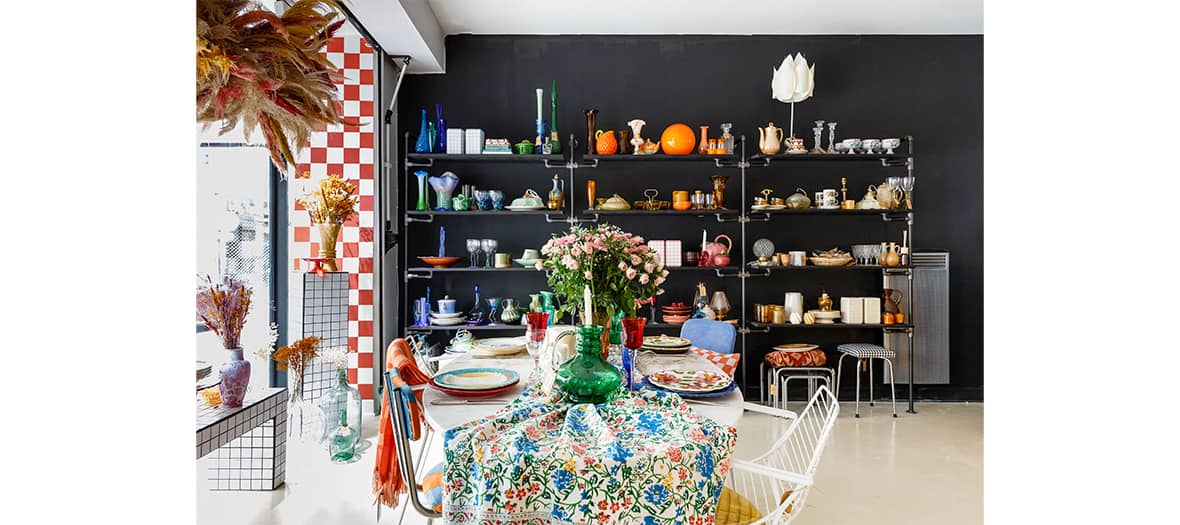 This is the statement made by Charlotte and Solène, two first cousins (hence the name of their " baby ") who, after having worked in start-ups and large groups, embarked on entrepreneurship by imagining a ultra-cool consignment- shaped decoration studio . Its heart asset? A tea bar in partnership with Kodama , which also sells good simmered dishes, pies and salads at lunchtime.
Solène manages the shop , while Charlotte is in the kitchen or serving. " Followers of flea markets and DIY , we didn't want to get into classic second-hand, which often comes up against clichés: it's dirty, untidy or it can't be the subject of a gift ", explains Solene. So, the two cousins analyzed everything that could block people to find a happy medium, even in terms of price, because for example if Emmaüs remains very affordable, this is absolutely not the case of the Saint-Ouen flea market .
A decor that changes flea markets
" So spontaneously, the people who enter the shop don't tell themselves right away that it's second-hand, bet won! " And it must be admitted that with its terracotta walls, its black and white stripes and checkerboards and its suspensions of dried flowers made by the owners (from 12 to 68 €) do not at all suggest that we have landed at flea markets.
Crockery, furniture and small decorative objects are highlighted and harmonized with all the codes of the classic boutique. The only difference here is that vintage and new products rub shoulders, such as a selection of kilim rugs , handmade candles or prints of original illustrations. The label " Are you chasing me? " allows at first glance to identify objects waiting to live a second life. Pieces signed or not, there is something for all tastes and all budgets to furnish your interior or make gifts in eco-responsible mode that have not forgotten to be beautiful! Everything is for sale, even the furniture in the restaurant area.
The meeting place for insta-flea markets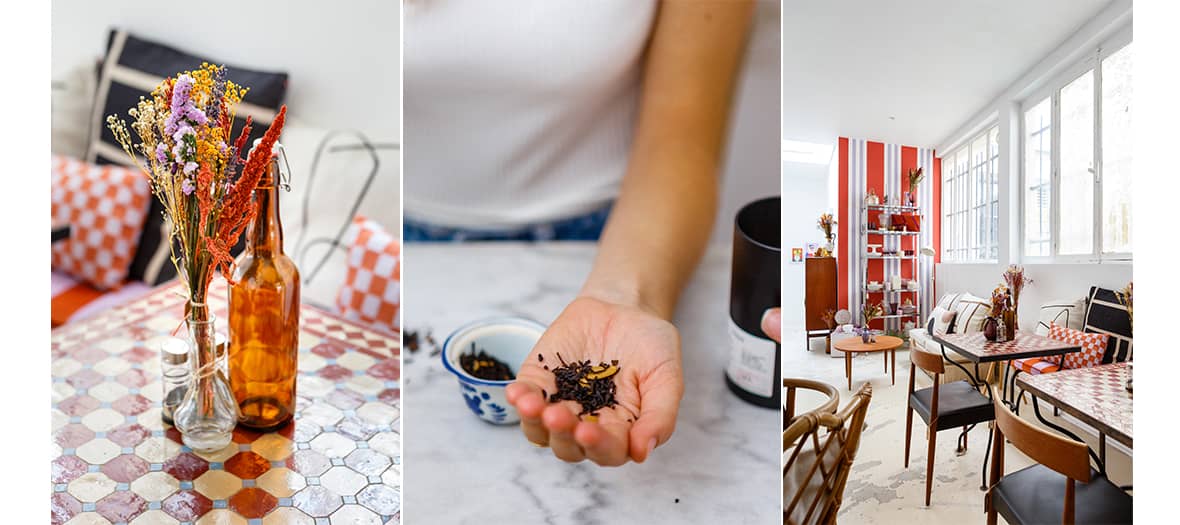 A large part of the stock is also hunted down by salvage and flea market aces that Solène and Charlotte contacted through Instagram . Because Jermène is also a club: a community of bargain hunters and second-hand goods dealers who display their treasures in shops every month. Right now, finds from @reneerecycle , @usitevintagelove , @the_bears_house , @poethic.chinerchic , @simonetleo_brocante , @lesirremplacables , @balizinzin and @lanabrocante are in the spotlight. Among the findings: an Art Deco lamp at €120 or a 60's vase at €49. The ideal spot in these Christmas marathon times .
Jermène , open Monday to Friday from 10:30 a.m. to 8 p.m., Saturday from 10 a.m. to 7 p.m.