This Parisian entrepreneuse is a pure product of the Y generation as we conceive it. Because she was fed up with eating sushi for dinner every evening, Julia imagined Frichti: yummy fresh dishes and products by small producers delivered straight to your home as though you were coming back from the market—a big step up from all the other home delivery services. Interview with the eat-girl of the moment.
THE ART OF HAVING A WELL STOCKED ICEBOX WITH NO GROCERY SHOPPING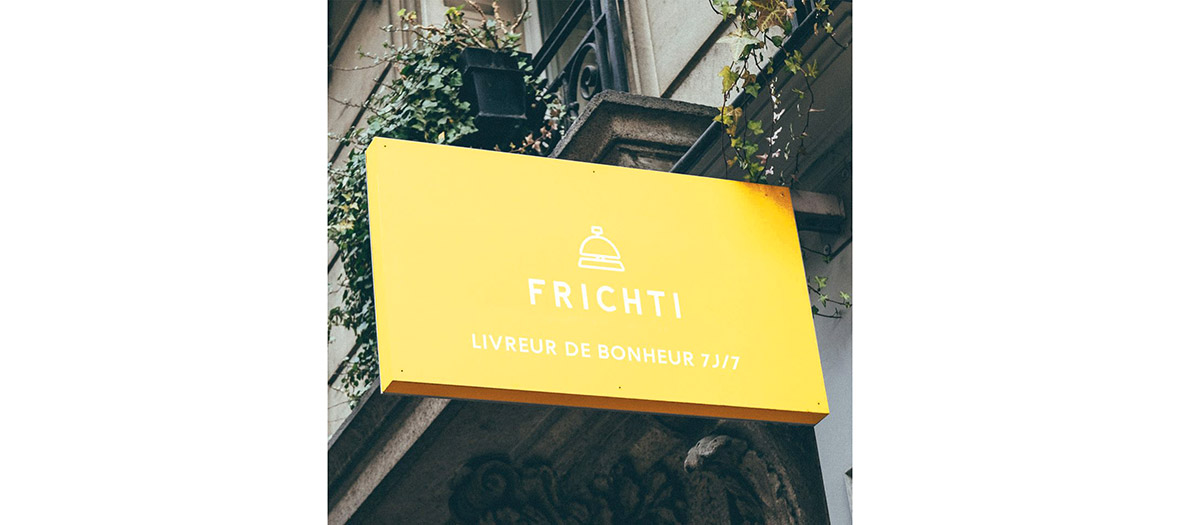 With Quentin, my partner in business and in life, everything began with a personal problem. We worked a great deal, had absolutely no time to go shopping and feed ourselves properly.
« Just like home », with "home" prices… Frichti, is not the small luxury you treat yourself to from time to time, it's THE daily solution to eat well all the time when one is not going out to the restaurant or if you have not had time to market.
Discover everything on Frichti.co
24H IN THE LIFE OF A WORKING GIRL
Every day is different !
I imagine the menu with Lucille, our chef, who is inspired by everything she sees or eats: we browse on Pinterest, follow blogs, bought all the cookbooks by chefs who inspire us… and we are constantly questioning our mothers, our friends, our colleagues for their home recipes, those they would like to eat every day!
Each Monday, we choose a certain number of recipes to test each Friday when we taste them surrounded by members of the team, but also guest chefs, who challenge us and push us to improve our recipes before they come out.
A bottle for a new ice tea on my desk, a phone conversation with a potato cultivator in Normandy, a charcuterie tasting with a pig breeder in Lot et Garonne … I am non-stop on the lookout for the best products – any chef will tell you, it's the absolute base of good cuisine.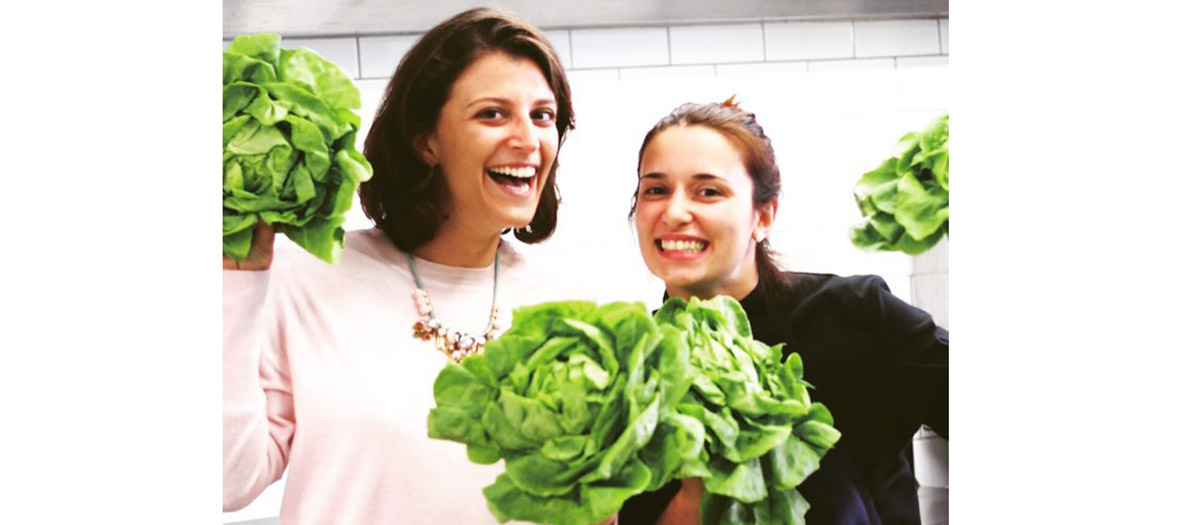 I check out the texts, photos, upcoming partnerships that will create the news and surprise for our daily clients. Very often I finish (very) late, discussing expansion and international strategy—in short, taking looking out into the world with my associate around a nice bottle of wine.
For my outfit, I don't worry too much: I have good well-cut basics that I mix and match, from the most casual to the most chic. I am a big adept of the JCrew brand — my favorite outfit comes from them: a light soft cashmere pullover in a great color, matched with a big piece of jewelry for the feminine touch, a 7/8th and flat shoe to run around easily. To be switched with pumps in my drawer in case a last minute dinner pops up.
THE NEW BUZZING PRODUCT?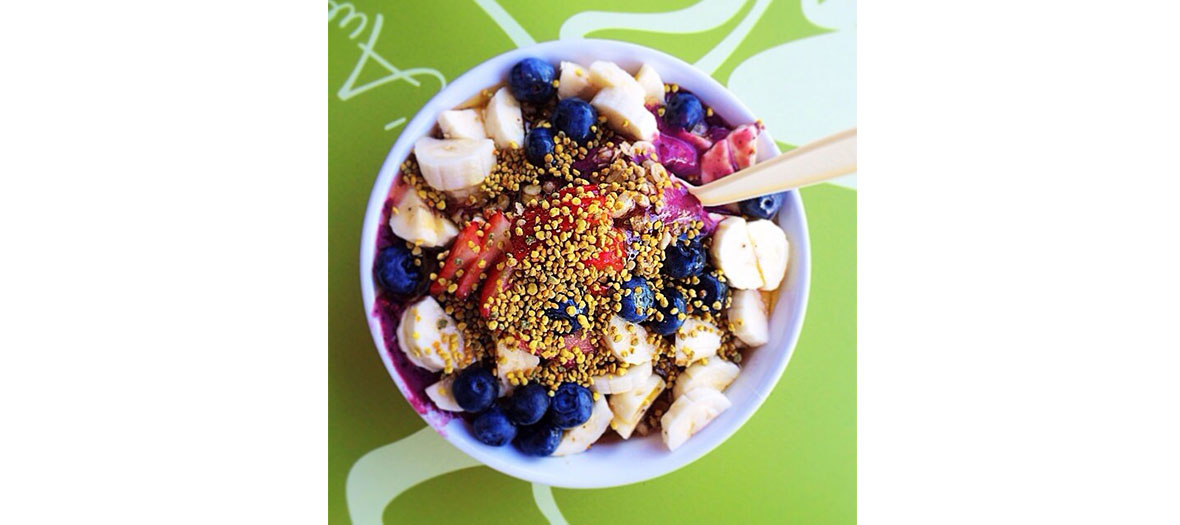 © Brian hancock, Flickr, CC.
The « Bowl » obsession: sweet or salty, it's the art of assembling several ingredients cleverly prepared and covering them with delicious sauce.
My favourite : the acai bowl (an acai smoothie make with an energizing berry from Brazil), a handful of freshly cut fruit (banana, blueberry, passion fruit) all sprinkled with crispy granola.
The Soba bowl : soba noodles (buckwheat Japanese noodles), grated courgettes, marinated carrots, chiogga beet carpaccio, sesame seeds).
Also check out Acai Bowl, the new healthy phenomenon !
A QUICK DIET FOR A BIG GOURMET
A few years ago, I was on a diet all the time… Well it turns out that I have never been as thin since I'm no longer on a diet. I eat everything, in reasonable quantities.
A bit of sport when I have time – I recently discovered cycling, I rush to work out at the Let's Ride club in the 11th as soon as I have two minutes in front of me.
Also check out the new successful healthy method and the beach body challenge, for a perfect body.
YOUR PASSION OF THE MOMENT?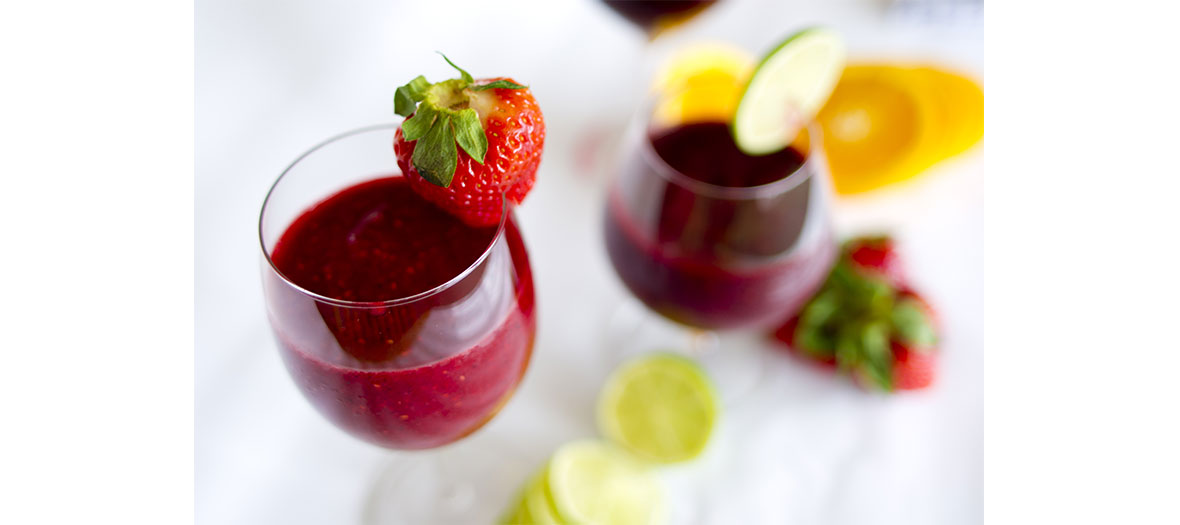 Picture credit : Ida Myrvold, Flickr, CC.
Ultra fresh veggie and fruit juices – amazing in the morning to start the day in summer mode #5fruitandveggiesperday ! But careful, I am not the ultra type with celery and kale – it has to be good and gourmet!
It's a little bit of a hassle washing my «juice extractor» every morning with a tooth brush and stocking up all the time on fruit and vegetables– luckily we are coming out with a fresh fruit bar at Frichti next week…So no more time lost on shopping and cleaning dishes to load up on vitamins!
YOUR BIG TIME FAVE RESTAURANTS
Casa Bini for the best tomato pasta.
Rice and Fish for amazing crispy California sushi.
Miznon for pitas haute couture pizzas.
Il Brigante for pizzas with fresh ricotta di buffala.
Discover now Happy hour like in Tel-Aviv at Miznon.
YOUR LAZY BONES TIPS
Frichti!
I order everything there: from the appetizer to the wine, the main dish as well as tapas starters…
And everyone loves it when the do it yourself burgers are on the menu!
A SMALL EXPRESS RECIPE TO SHARE
THE recipe that ALL my friends nabbed from me, without exception – because it takes 10 min flat to make, and it's always divine. Perfect for a warm summer night : Petit Billy courgette tart.
Preheat the oven to 180°.
Peel 3 to 4 courgettes (tip #1 : small courgettes have more taste ; tip #2 : leave a little skin for taste and colour) – pan fry them in olive oil. Quickly melt an entire Petit Billy cheese in the pan until it is nice and creamy. Add a few snips of chiseled, season with salt and pepper. Pour everything on the pate feuilletée that you will have previously spread in a tart mould.
Bake for 20 min. Open the over four and sprinkle with parmesan, place under the grill mode of the oven for the last 10 minutes of cooking.
And you are all set… !
Also Check out the most instagrammable cocktail and the fabulous express recipe.
YOUR FETISH PRODUCERS?
Jean-Yves Bordier for the cream, butter and yogurts
Prince de Paris for the white ham
Sassy for the made in Normandy cider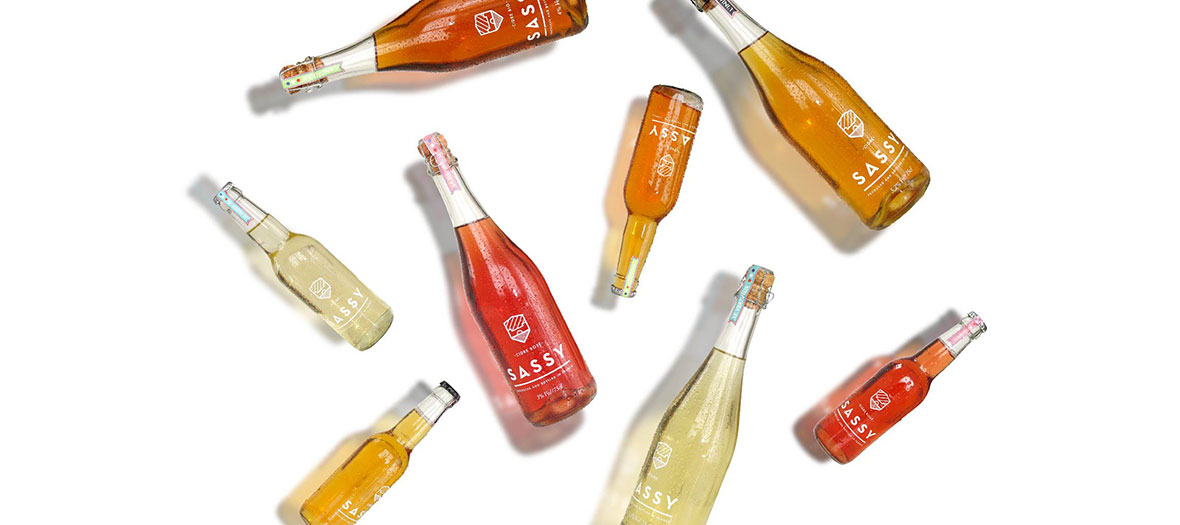 © Facebook Sassy
ANOTHER APP THAT SAVES YOUR LIFE?
Mapstr : Here is an application that enables me to safeguard all my good addresses, tag them, then to organize them and find them super easily …. Quite simply amazing to list and share fave restaurants, remember a boutique in which we did not have time to enter but where we want to drop by, prepare our trips voyages by jotting down all the good addresses picked up here and there by friends …
A SECRET ADDRESS FOR OUR READERS ?
La Jurasserie Fine: a small made in Montmartre boutique that sources directly its cheese and charcuteries in the Jura.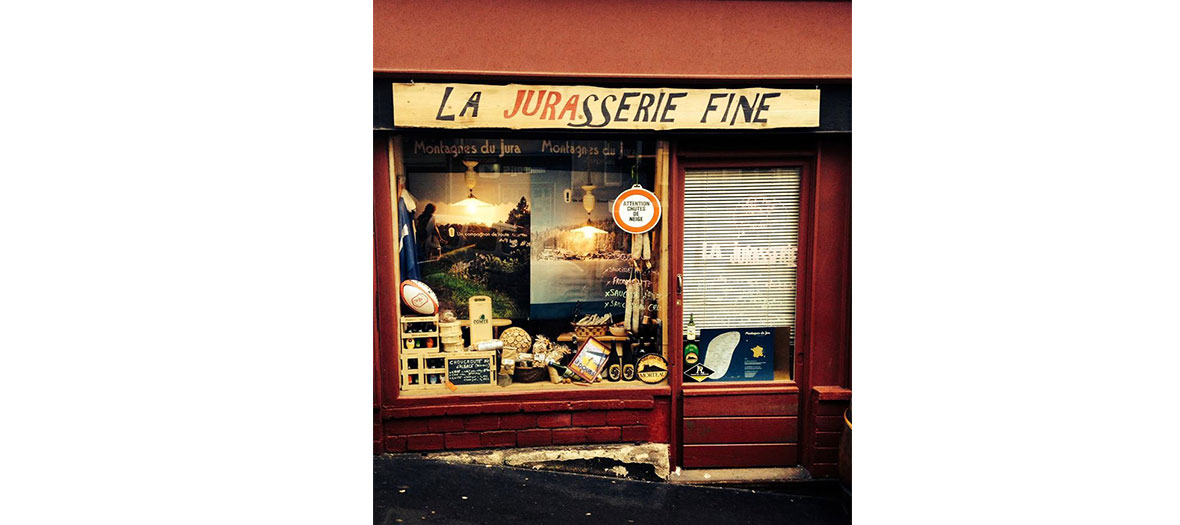 © Facebook La Jurasserie Fine
Cooperativa Latteria Cisternino: there are three or four in Paris – it's a cooperative of Italian producers that deliver their Parisian depots once a week: arrival of all sort of fresh pasta, mozzarella and amazing burrata every Thursday.
Cordonnerie Attal : This small shoemaker of the 6th makes you customizes sandals: choose the model (or draw it), select your leathers and other exceptional fabics, mix your colours… Must do: You can even engrave your name on the sole.
Pavane: you don't know what to offer your friend/ brother / cousin? Make a beeline for these 100% made in France sweatshirts, edited in only 50 copies each. All the styling is done by a very talented designer, and made in the best workshops of Paris. More info on pavanepavane.com.