The most trendsetting Jewish mama has concocted a new cookbook with typical Israeli recipes. La Cuisine Juive by Annabelle Schachmes, published by Gründ, is a true moment of culinary ecstasy. Zoom on her shakshuka.
For 4 persons
Preparation time: 15 min
Cooking time: 35 min
Peel and chisel the onion in big pieces. Peel and crush the garlic cloves. Wash and cut the cherry tomatoes in half.
Set everything aside.
In a salad bowl, mix the tomato pulp, the tomato concentrate, the sugar and 2 tablespoons of olive oil. Pour everything in a big pan. Add the cherry tomatoes, the onion,
garlic, paprika and pimento. Add salt, pepper. Cook on an average flame for 30 minutes until the sauce reduces. Be sure to stir from time to time so that the mixture does not stick.
When the sauce is reduced by a good third, with the help of a spoon, create little wells inside.
Break the 4 eggs on the sauce in these little wells, allowing the eggs to be closer to the heat of the pan and thus cook faster.
Cover and cook on an average flame until the eggs are done as you wish (about 4 minutes if you like them soft inside and 10 minutes if you prefer them hard). But be sure not to mix!
Once the eggs are cooked as you like them, sprinkle with fresh chiseled parsley and don't hesitate to also add small pieces of fresh feta or goat cheese, but also chick peas or pepper corns.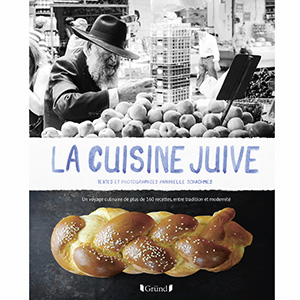 Published on 4 november 2015 at Gründ Edition
Author : Annabelle Schachmes
Photograph : Annabelle Schachmes
Availible in bookshops  29,95€
Also discover the pumpkin pie soup and the fried artichokes recipe.