The most highly anticipated Parisian event of the fall opens on September 20th. A project envisioned by the legendary Gainsbourg family (especially Charlotte) for over thirty years, Maison Gainsbourg invites the curious to delve into the intimate world of Serge, his women, and his daughters through a three-part journey: a tour of their iconic home at 5bis rue de Verneuil, followed by a museum showcasing the objects that once belonged to him, and finally, a piano bar for a tribute drink. While waiting for the opportunity to secure some tickets (hello, sold out until further notice), let us take you on a tour.
Welcome to the Gainsbourg Family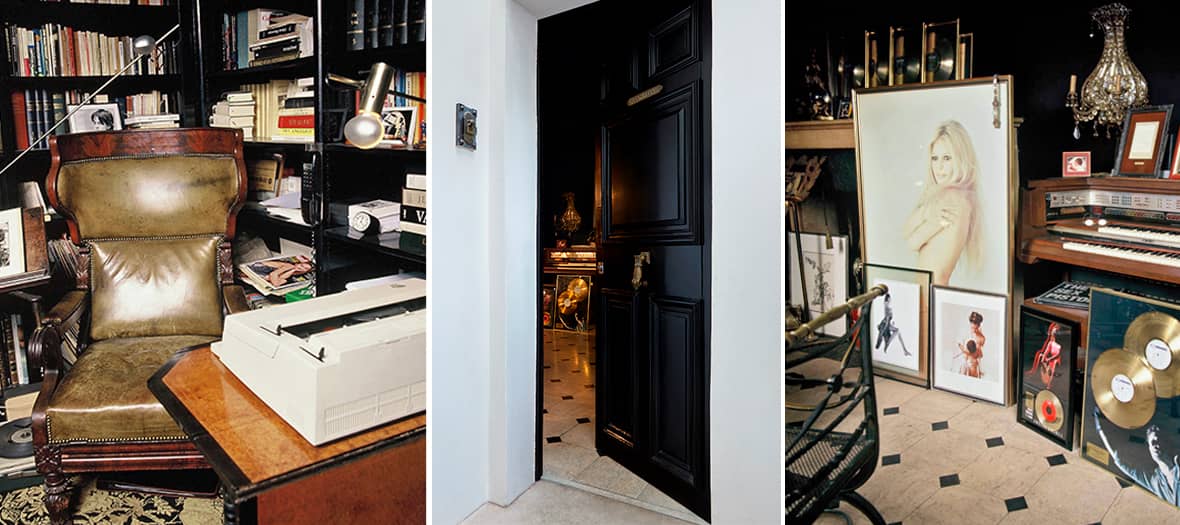 Upon arriving at the museum entrance (at number 14), you're given a headset and a small device. As you enter, Charlotte Gainsbourg's voice begins to narrate in your ears. She will guide you through the rooms of the house, sharing intimate family anecdotes for about thirty minutes. Nothing has changed since Serge's passing in 1991. First, there's the living room where he loved to entertain police officers, whom he held a genuine fascination for, and who presented him with their badges, proudly displayed on a shelf ("It made him happy"). Baby photos and framed portraits of the women in his life: Brigitte Bardot, Jane Birkin, Bambou. The impression of his backside on his favorite armchair. The Steinway piano on which Charlotte learned to play.
Further along, you'll find the kitchen and, upstairs, the bedrooms. Surprisingly, all the rooms are quite small, with a sense of narrowness heightened by dark walls and dark floral carpeting, even in the bathroom. In the hallway, Serge's wardrobe door has been glazed to reveal his "uniform," as his daughter calls it: a few oversized shirts, two pairs of jeans, and his famous white Repetto Zizi shoes that he wore "without socks, even while skiing." Charming anecdotes follow in the "doll's room," "the only room where my mother was allowed to have her mess," and where father and daughters competed in video games, he at night, she in the morning while he was still asleep.
We conclude with the bedroom, where the palpable emotion of discovering his lifeless body watched over by Kate, Bambou, and Charlotte pierces even the most skeptical heart. In this slightly heavy atmosphere filled with the scent of cigarettes and talcum powder, one can imagine fans gathering outside the window to sing in support, "Je suis venu te dire que je m'en vais." And suddenly, the urge to listen to it again...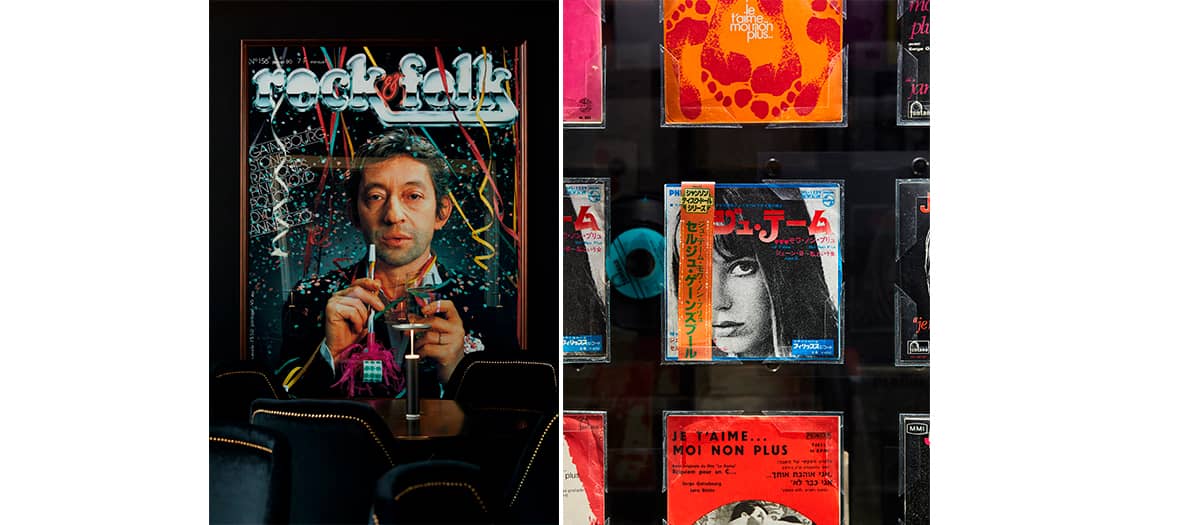 In the museum section, small but well-stocked, you'll discover Serge Gainsbourg's musical trinkets, awards, sheet music, stage costumes, and album covers, all accompanied by archival videos.
The tour concludes in the building across the street, home to Gainsbarre, the new cocktail haven where you can sip on a signature Gibson cocktail and enjoy finger sandwiches (the singer loved the food and drinks at palace bars) before leaving with your arms full of gifts, from iconic vinyl records (Je t'aime moi non plus, €15.90) to books spotted earlier in his library, postcards, and even faded Lee Cooper jeans to emulate his style (€99).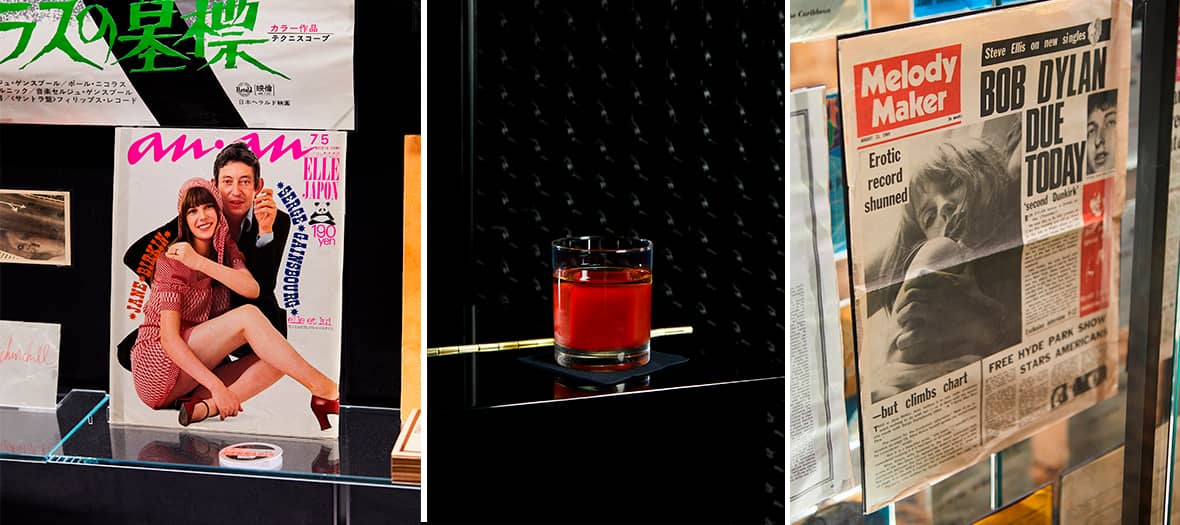 Alongside the opening of Maison Gainsbourg, the majestic Lutetia Hotel (just a 12-minute walk away) will host a photo exhibition dedicated to the artist in its Aristide Bar starting September 20th. The exhibition will feature iconic photographs by Jean-Jacques Bernier, Claude Azoulay, and Jean-Claude Deutsch to beautifully complement this tribute journey.
Combined tickets for Maison and Museum are sold out for now. Museum-only tickets are priced at €12, and reservations can be made on maisongainsbourg.fr. The boutique and Gainsbarre are open to all visitors.
Open on Tuesdays, Thursdays, Saturdays, and Sundays from 9:30 AM to 8:00 PM, and on Wednesdays and Fridays from 9:30 AM to 10:30 PM, closed on Mondays.
© Alexis Raimbault