The province came comedians who discover the Parisians and their bad temper, we already knew. But that would be to shame the hilarious spectacle of Maxime Gasteuil , a thirty- something made in Saint-Emilion with the accent and well in his Nike . That one, we won't let him go again.
Welcome to Paris
Chatter in front of the eternal, Maxime Gasteuil said ciao to the Bordeaux region at 23 years old. Three years at the Simon courses , a first part of Gad Elmaleh and Kev Adams and an Insta buzz later, here he is extending his show at the Eiffel Tower theater . Chic.
It must be said that the public is screwed up. And how else to do it, when this great observer jokes about the dry vegetable garden of Parisians on the windowsill, gluten-free coke or even the omnipotence of taxi drivers and hairdressers, the only personalities that Parisians are not. never dare to contradict. As for the bottle of vodka for 1000 € in a nightclub , this is necessarily a misunderstanding since in the provinces, the Foenix Disco Club and DJ Bruno put the atmosphere at a friendly price.
Paris / Province, but not only ...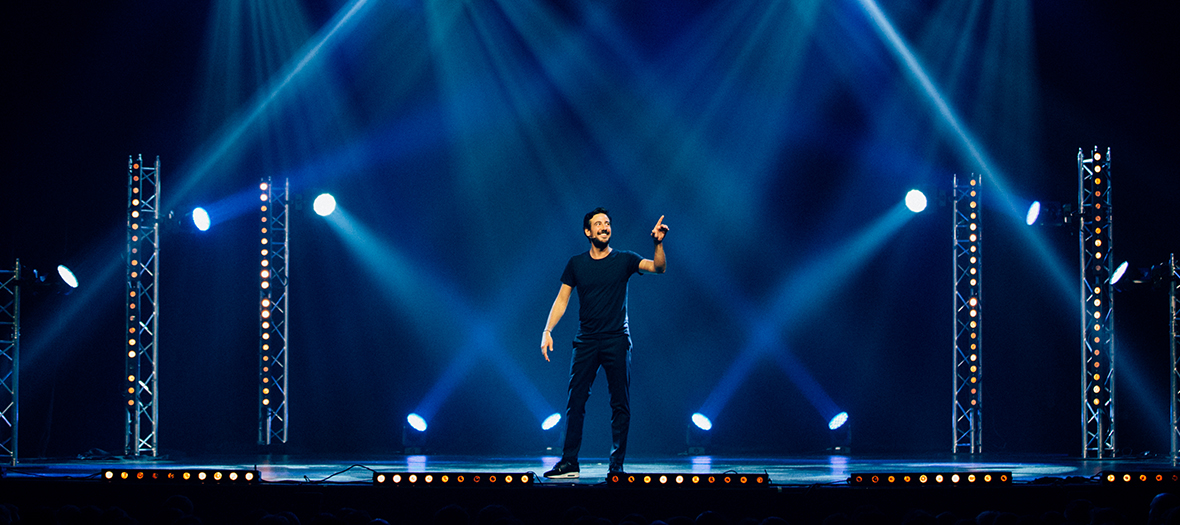 Very naive whoever imagines getting out of it this evening. If the Parisians and the provincials take it for their rank (which already includes everyone, in fact), Maxime Gasteuil does not fail to look into crisp details.
Without spoiler, it's the one who will recognize himself between the girl who refuses to make love because of bad epilation timing , the convinced flexitarian , the addict to Insta filters , the concept-store enthusiast and the intelligent jealous woman who questions skillfully before the crisis (" I'm home, where are you? " - Understand: " If you're not there in 15 minutes, I'll burn you "). Frankly feel good.
From € 21, reservations on www.aparteweb.com
Also discover what we thought of Alex Lutz's show and the mentalist who will make you go crazy .