Opening its doors near the Opera House after months of anticipation, the Paradox Museum has finally arrived in Paris. Having already made a mark in Miami, Barcelona, Stockholm, and Oslo, this unique attraction has now set up its largest playground in the French capital. The concept? To make you lose all sense of direction !
The Largest Paradox of Them All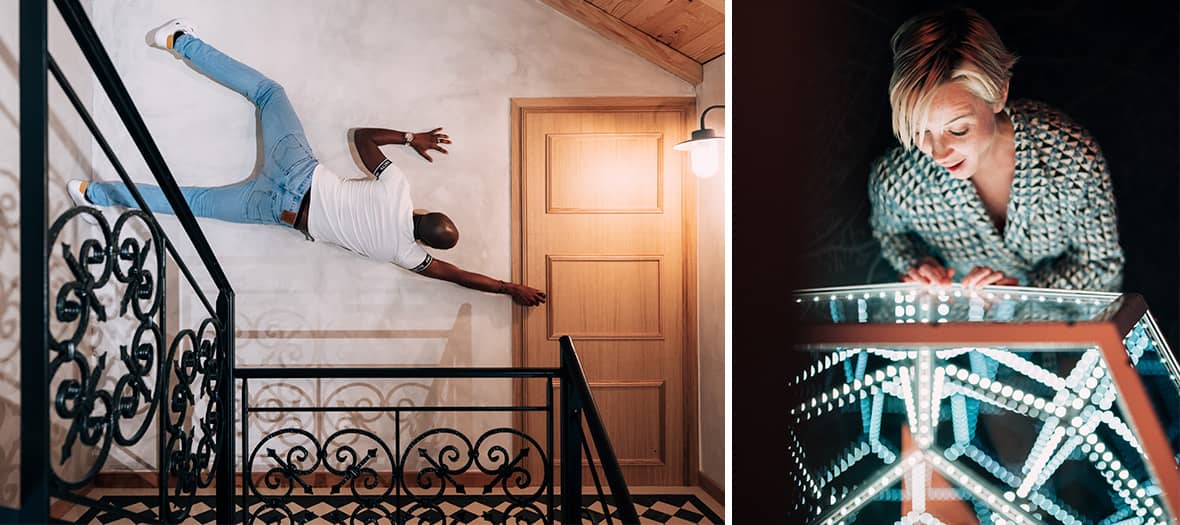 Following the Museum of Illusion and Science Experiences, it is now the turn of the new international leader, Paradox, with its R&D workshops based in Croatia, to venture into the French market. Two years of work were required to unveil the 90 experiences, including 15 completely new ones, conceived by engineers and designers, spanning across 1,700 m². The Paris flagship is the most ambitious to date for the young group, which already operates five establishments and has ten more openings planned for 2023.
With the slogan "Think Again," the Paradox Museum, which is more than just a museum in name, sets the bar high to maximize surprises with its life-sized visual installations that, it must be admitted, are truly awe-inspiring. This is evident in the façade of a Haussmann-style building that gives the illusion of climbing, or the mesmerizing polka dot tunnel, reminiscent of immersive works by artists like Leandro Erlich (such as "Bâtiment," presented at the fairground of contemporary art) or those of Yayoi Kusama. Optical art influences abound, with trompe-l'œil effects, mental tricks, and disorienting elements that add excitement to this 1.5-hour journey.
Tailored for Instagram and TikTok enthusiasts
Are you addicted to impressive photo montages and videos? The Paradox Museum is the ideal place to stage yourself. While the primary goal is to learn while having fun, thanks to explanations and QR codes that provide insights into the science behind each installation, this new temple of illusions is also designed to match with social media platforms. Here, you can take a photo with your head "cut off" in the center of a dining table, your body split in two on a unique couch, defy gravity by walking on the ceiling with your head upside down, have a conversation with a piano, play with scales of size, or even become invisible like the artist Liu Bolin, who camouflages himself in his photos. Worth noting: the experiences are periodically renewed, enticing fans to return for even more mind-boggling photo opportunities!
Open daily from 10 am to 10 pm. Ticket prices range from €22 to €27, with a family pack available for €88.

Discover Tim Burton exhibition at the chapiteau de la Vilette and The best news from Parisian galleries