There is good news for "cacao addicts"… You have banished the word chocolate from your vocabulary in order to continue fitting into your size 36 jeans? Forget this terrible dilemma, we have found for you an addictive recipe of chocolate cream with only 250 kcalories all included.
Difficult to prepare? Not at all my dear. It takes 5 minutes flat and even beginners will impress their dragon mother-in-law as well as foodie friends with the amazing dessert in 3 whisk stirs. The secret? The Cookeo Connect signed Moulinex, the magic machine of speedy Parisiennes...
Recipe :
Mix all the ingredients in the vat.
Bring to a boil then mix.
Allow to cool down and serve in pretty bowls or small coffee cups for a furiously stylish effect!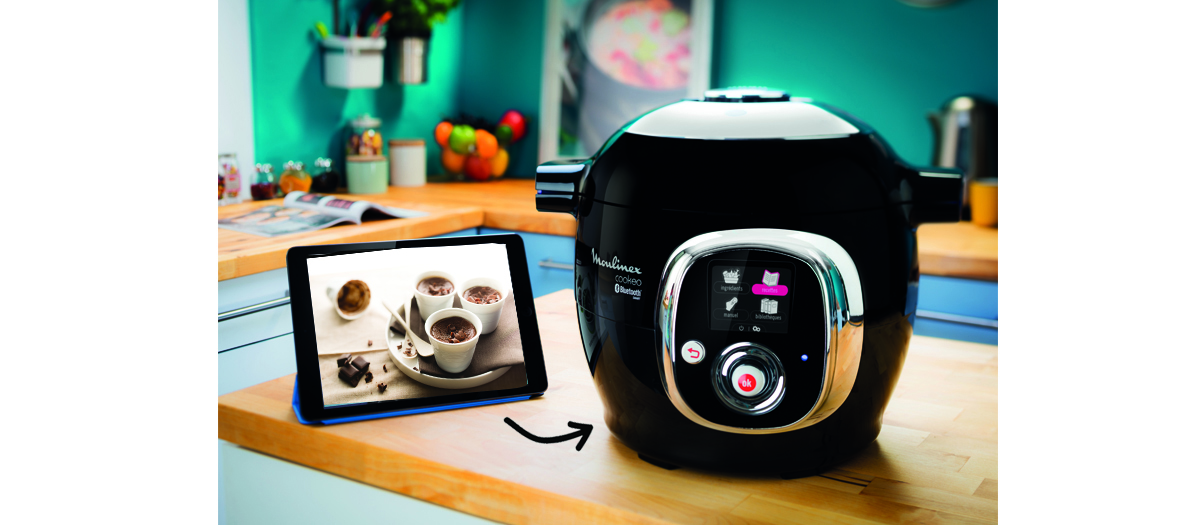 Also discover the no-gluten chocolate surprise and the marble cake of Cyril Lignac.