Philippe Conticini's cult pastry shop is no longer presented in the 16th arrondissement. The sweet chef has imagined a small fondant cake topped with caramel and dried fruits on the occasion of the release of the pastry bible, the best-seller that everyone is snapping up: Le Paris des Pâtisseries by François Blanc , journalist for Fou de Pâtisserie at Editions Alain Ducasse.
The name of this insider's treat? Hazelnut: " An irresistible bite to eat in packets ". You have been warned ...
RECIPE
1.For the cookie . In a saucepan, cook the butter, stirring constantly with a whisk, until it takes on a nice nutty color. Mix the hazelnut powder with the egg, the yolks, the sugar (1), the glucose, the fleur de sel and the scraped vanilla. Whisk vigorously for 30 seconds. Pour in the butter, the liquid cream, then the sifted flour and yeast . Whip the egg whites with the sugar to obtain a frothy texture. Incorporate them twice into the previous mixture. Pour 12g into molds in the form of pebbles or mini-stones 45 mm in diameter and 20 mm in height. Bake for 10 minutes at 170 ° C.
2.For the caramel . In a saucepan, heat the cream and glucose. In a second saucepan, prepare a dry caramel with the sugar. Deglaze it with the hot cream, then add the butter and vanilla .
3.At the time of assembly. Cook the water with the sugar at 116 ° C, then add the dried fruits . Coat them carefully, then cook for about 20 minutes without ever stopping stirring with a wooden spoon to avoid burning the dried fruits. The sugar will whiten, then caramelize until a beautiful dark blonde color. Pour onto baking paper, then crush them in the cold. Garnish the cookies with caramel as soon as they cool. Add the caramelized dried fruits.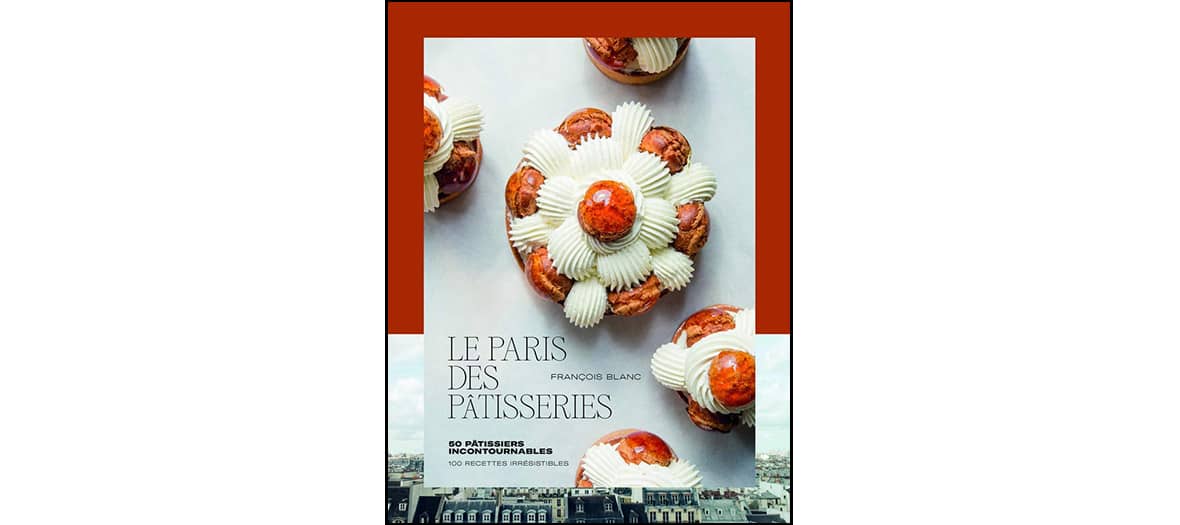 The Paris of Pastries
Publisher: Ducasse Edition
On sale: September 24, 2020
Author: François Blanc
Photographer: Pierre Monetta
Available in bookstores for € 39.00
Also find the recipe for homemade panettone and a clementine cake worthy of Rose Bakery .