Julie Ferrier is possessed. Already possessed by her artistic soul passed through dance , circus and comedy . Then possessed by her sweet madness, which means that we would follow her everywhere, without conditions. That's pretty much the feeling shared on leaving his irresumable show In my place, you Ferrier what? . We give you the topo of this deliciously #WTF evening.
It all starts in the street, in front of the always-cute Théâtre de l'Atelier , in Montmartre . As the seating is free, the smart kids arrived earlier to line up and get the best seats. Far from letting them hang around alone, Julie Ferrier herself (made up of an awful wig and her canteen shoes, and accompanied by her acolytes) takes care of passing the time by managing traffic and speaking English with tourists from passage, who do not quite understand what is happening to them. It begins well.
And that's about all we can describe to you about this " crazy cabaret ". Not to avoid the spoiler, but rather because there is nothing to spoil so much the sequence of scenes is done in a happy mess that you should never try to understand if you want to " get into it ". Once the directive is posed, remains to be screwed up.
Queen Julie and her troupe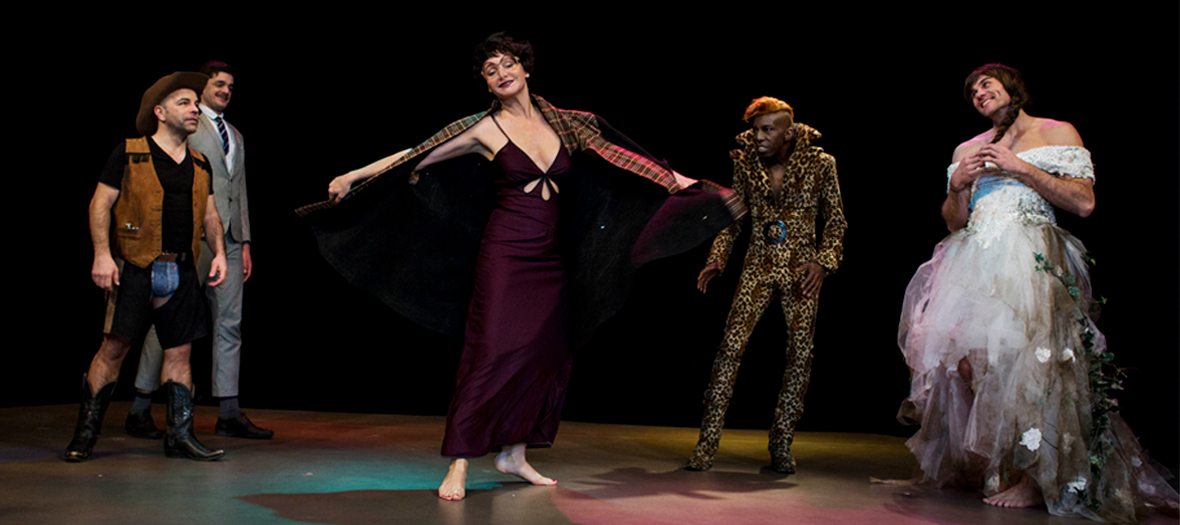 She recently confided that she had missed the spirit of the troupe, after years of performing solo. His show In my place, you Ferrier what? , which she has been playing since 2016, has been reworked in a condensed and cadenced version that sends wood.
We frankly laugh in front of the characters of the Russian director, the American-Marseille cagole or even Karbie and Ben, the humanoid dolls come to fill the solitude of the townspeople.
What else? A breast that protrudes, an actor who does a cat jump without his simplest device, an athletic bride, and even dog training . A word of advice: think carefully before appearing in the public, under penalty of leaving with a strange animal with a corkscrew tail ...
At 9 p.m. from Tuesday to Saturday (break on Friday June 21, 2019). Single price 34 €. Free placement (unnumbered). Reservations on www.theatre-atelier.com
Also discover Feydeau's return to the Comédie-Française and the new Paradis Latin review .
© Thibault Grabherr