In the family of in shop good, we like The Broken Arm, a buzzing concept store in the Marais. Hipsters in the area have already taken by storm the café corner of this luminous space with a minimalist Scandinavian design, that combines with finesse and subtlety food, fashion and lifestyle.
Here everything is trendy, which is not surprising when one knows that the founders of this cool venue or at the origin of the on line mag Jeunes Gens Modernes.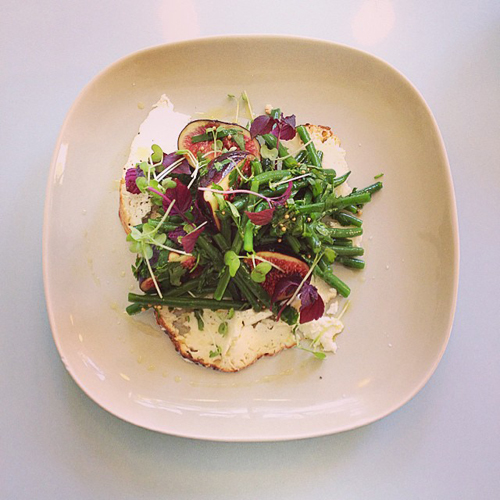 When it comes to nibbles a former Bristol gal imagines nice fresh, healthy and simple dishes yet ultra refined that change daily. Sandwiches, ceviches and salads made with seasonal products. Impossible to resist her rhubarb mousse with white chocolate or the cakes presented on the counter.
We like: strolling in the shop space to pick up the new Nike FREE ORBIT or RAF SIMONS derbies…
Count 15-20 euros à la carte. Closed Sunday and Monday.