Chocolate is Caroline and Anne's passion, as though they had been genetically programmed to make it their daily staple! So much so that the two sisters launched a blog dedicated to their hobby: le chocolat dans tous nos états in which they chronicle chocolate delights: an occasion to unveil all their chocolaty confidences.
Careful: this interview will awaken the sweet tooth in you!
how did you fall in love with chocolate ?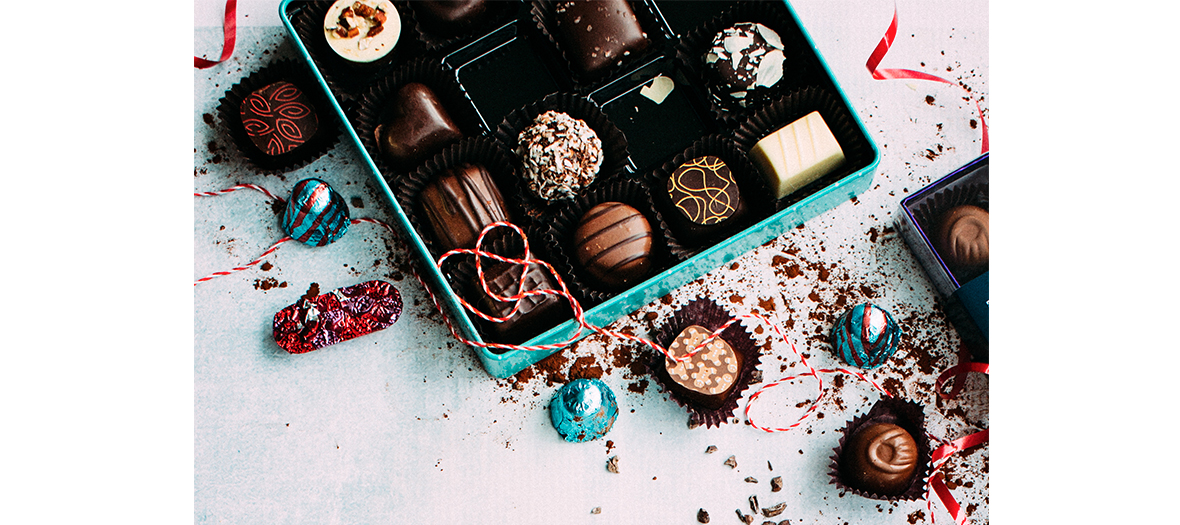 Picture credit : © Unsplash, CC
We must have been genetically programmed to be passionate about chocolate, even if we were not born in a family of chocolatiers or pastry chefs! We had scientific parents who brought us up in the respect of taste while teaching us to appreciate good things. Since very young, we were noticed by Robert Linxe during our visits to La Maison du Chocolat. We already were curious about all the different chocolate tastes and this is where we were able to form our palate next to this great Gentleman.
Today, this passion perdures more than ever. On the weekend, when we organize many sweet tastings, we take a little break with a piece of cheese and « are ready for more»—we can dive in our chocolate discoveries!
Pralines, an addiction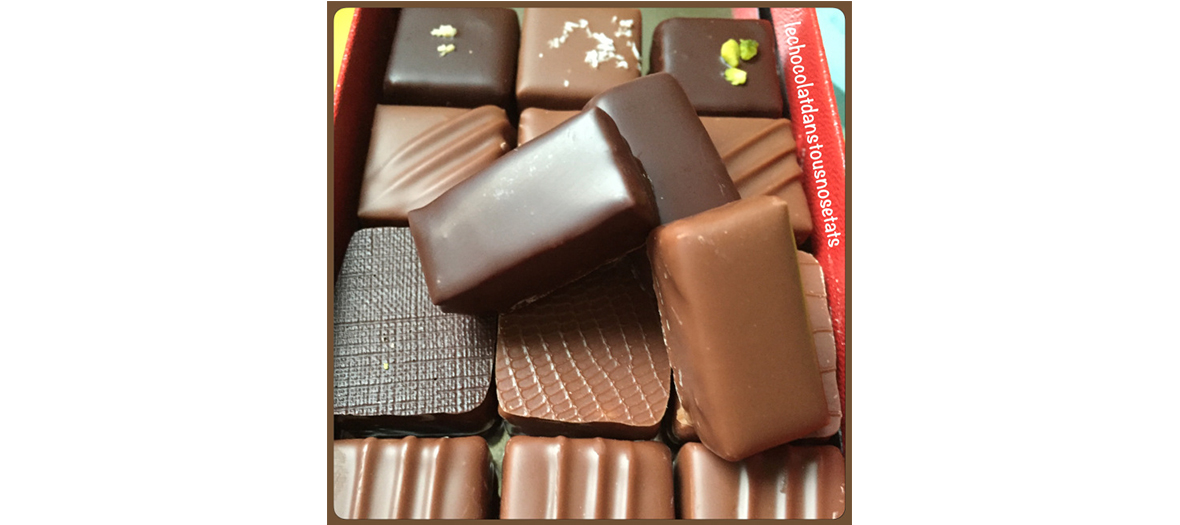 Picture credit : © Le chocolat dans tous nos états
We are both totally nuts about praline, and we dream of making a praline tour of France.
If one were to mention just one, it would be l'Instinct by Patrick Roger, a « killer » especially the milky one. Its taste is perfect, its morphology amazing.
And of course the coconut praline by Alain Ducasse, that literally makes us lifts us off from our sofa!
Less known, but just as amazing: the almond praline of Gilles Cresno, absolutely tops. As opposed to hazelnut praline, almond praline seems to us a little « flat » because often not as tasty. But the one by Gilles Cresno leaves us speechless each time.
And last but not least: the crispy praline by Chez Regis is an explosion of savours and textures, a delight for our taste buds!
white chocolate ? never !
We have milk chocolate or black chocolate periods… but white chocolate? Never!
Too sweet and oily for our palates, in fact it only has the chocolate denomination since it's in fact a mix of cocoa butter, sugar and powdered milk.
Best macaroons ever ?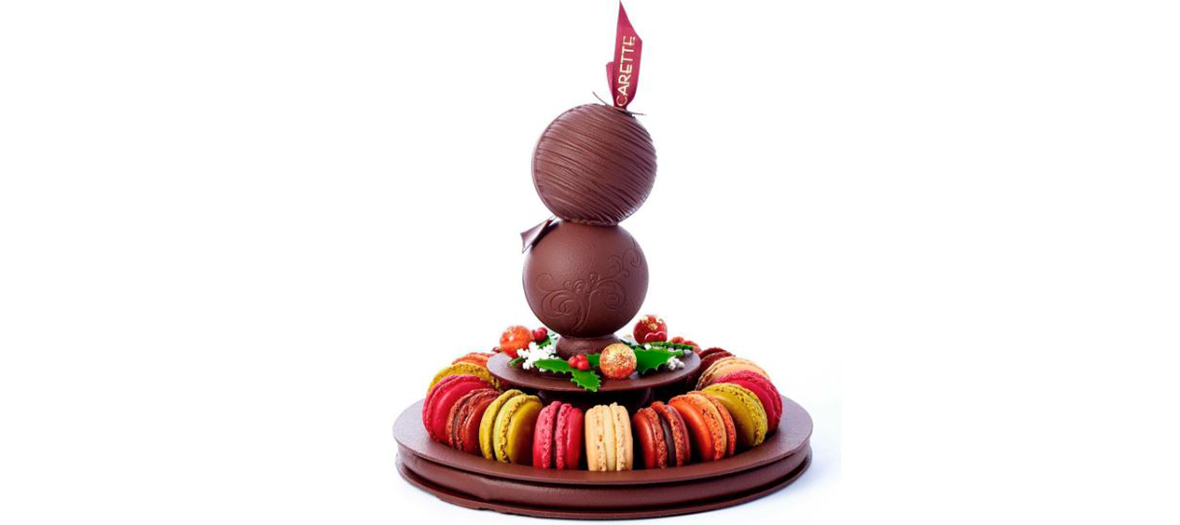 Picture credit : © Carette
We do our testing in a quasi scientific manner: blind tasting, excel spreadsheet to note all the parameters: aspect, colour, perfume, morphology, taste, texture.
Our ex aequo verdict : CARETTE et Jean-Paul HEVIN
a crazy chocolate story to share ?
It was a few years ago, a Wednesday, we began speaking of brandied cherries made by Chez Dodin in Biarritz, that we had never been lucky enough to test.
No sooner said than done, three days later we were in Biarritz making a beeline for Dodin. With out small box in our pocket, we headed back for Paris that very evening for our tasting. But the advice of Dodin is allow cherries to « ripen» in order for their taste to be at the peak of perfection.
Imagine our frustration: another 10 days of waiting after this wild journey from which we came back without being able to taste our new treasure. In short, a small folly!
best spreads ever ?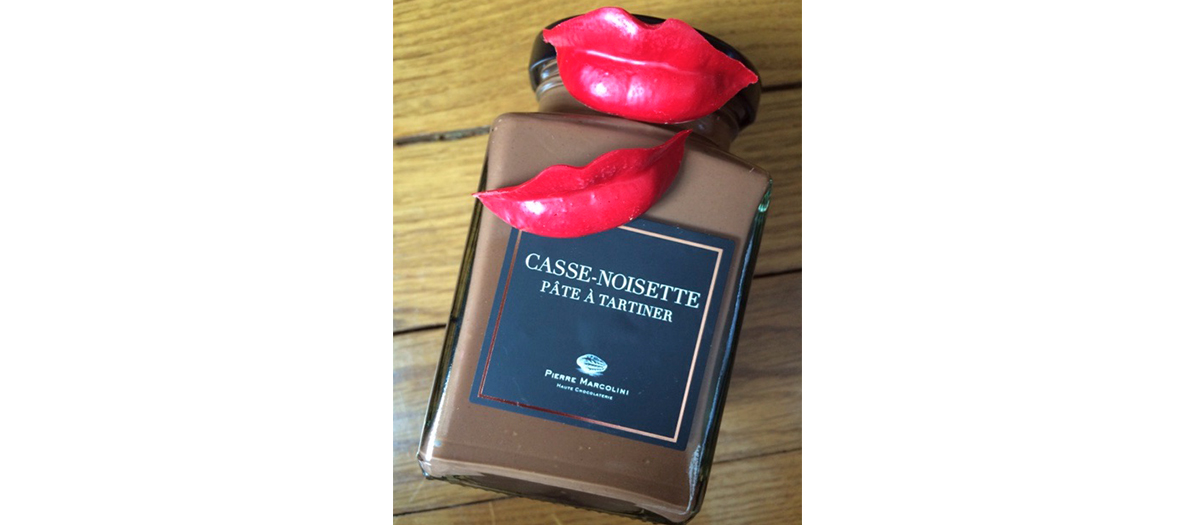 Picture credit : © Pierre Marcolini
« Casse-noisette » by Pierre Marcolini, with its 60% nuts from the Piedmont region. It delicately wraps around the palate, it is super silky and to this day, for us, Top of the class! Once per year, it is slipped for one month in an ephemeral macaroon to be missed under no pretext!
Followed closely by the one concocted by the Alain Ducasse's chocolaterie for its crispy side and its nutty scents. It also remains, unequaled­—to be tested urgently!
Another very pretty discovery without chocolate, a peanut almond praline from Comptoir du Praliné in the Basque country. So addictive, that we eat it with a spoon!
le moelleux "qui tue" en 10 minutes chrono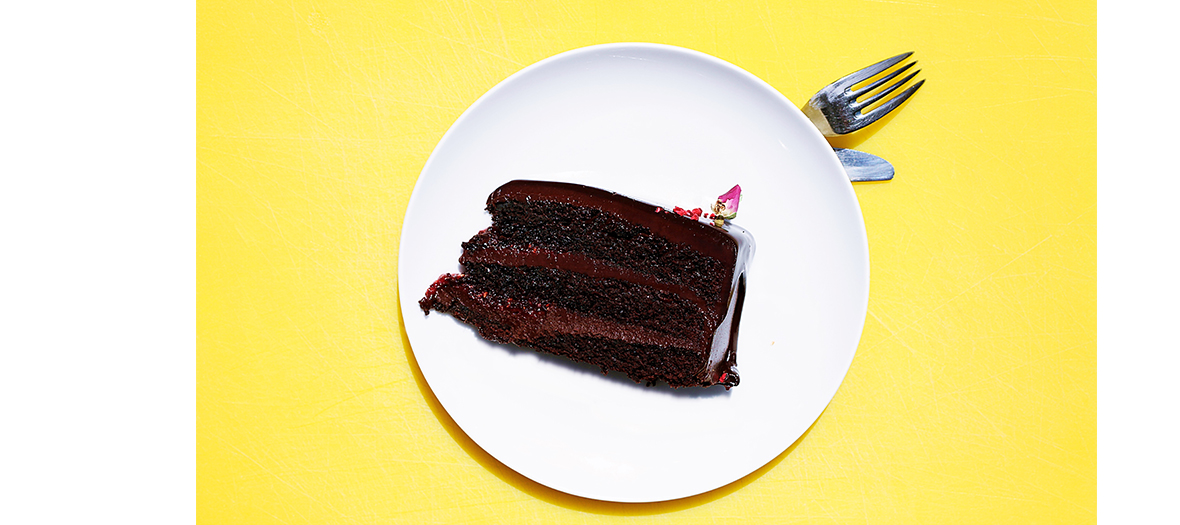 Picture credit : © Unsplash, CC
A recipe adapted and concocted by Caroline, one of the chocolate sisters : without flour, with a small quantity of butter and sublime melt-in-your-mouth taste
For 4 individual ramemkins
- 100g of good black chocolate
- 2 whole eggs
- 20g of butter
- 80g of sugar
Beat the eggs whole, incorporate the sugar.
Melt the chocolate in a double boiler with the butter.
Incorporate with the eggs and sugar mixture.
Divide into 4 ramekins and bake for 20 min at thermostat 6.
The edge must be cooked and the heart melting. It should be eaten lukewarm or cold—and obviously at any time during the day! Variations:
- For purists: use a top notch chocolate (Madagascar is our favorite of the moment because of its fruity side);
- For gourmets: add an insert with honey or praline or chestnut cream or salty butter to vary the pleasures.
Favorites sweets to celebrate easter ?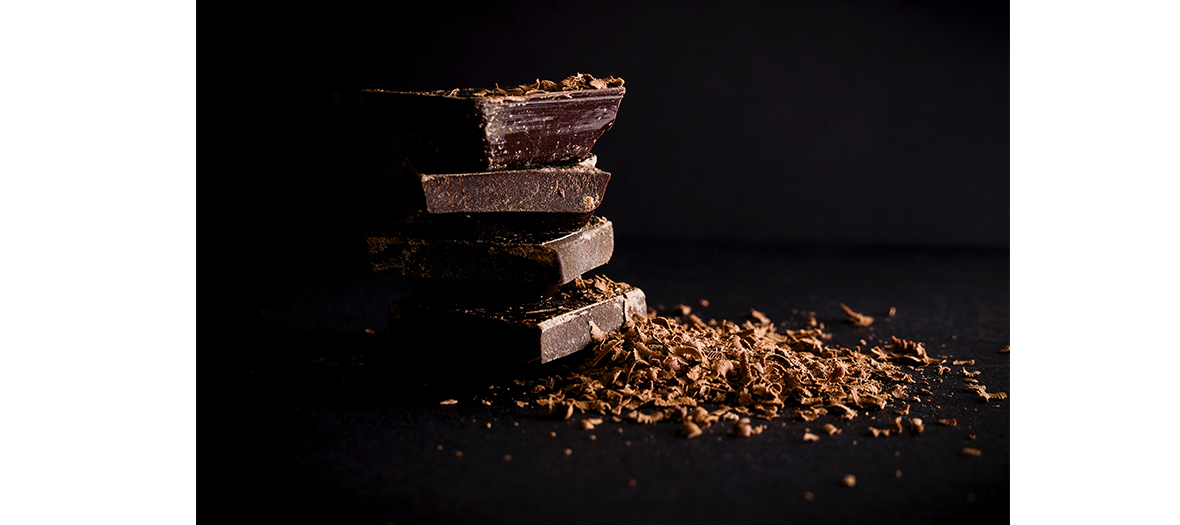 Picture credit : © Unsplash, CC
A very difficult choice since there are many options.
First the praline egg of Alain Ducasse. Its double shell is in praline feuilleté—successive layers of pleasure and gourmet tasting: multiple layers of black chocolate, lace and praline. Sinfully delicious !
Second, « un Air de Famille » created by la Maison du Chocolat, a chocolate daisy family, deliciously appealing.
The couture egg of Nicolas Paciello, Pastry Chef at the Prince de Galles, a feat concocted by the « golden hands» of the Chef.
The lace egg of Maison Fouquet, sexy like a creation by Chantal Thomass !
More fun, the Poule Adam from Mère de Famille, we love her « toothbrush».
Finally the characters of Matthieu Bijou whose Easter pieces are a wink to the different chocolates used to make them.
your latest discovery ?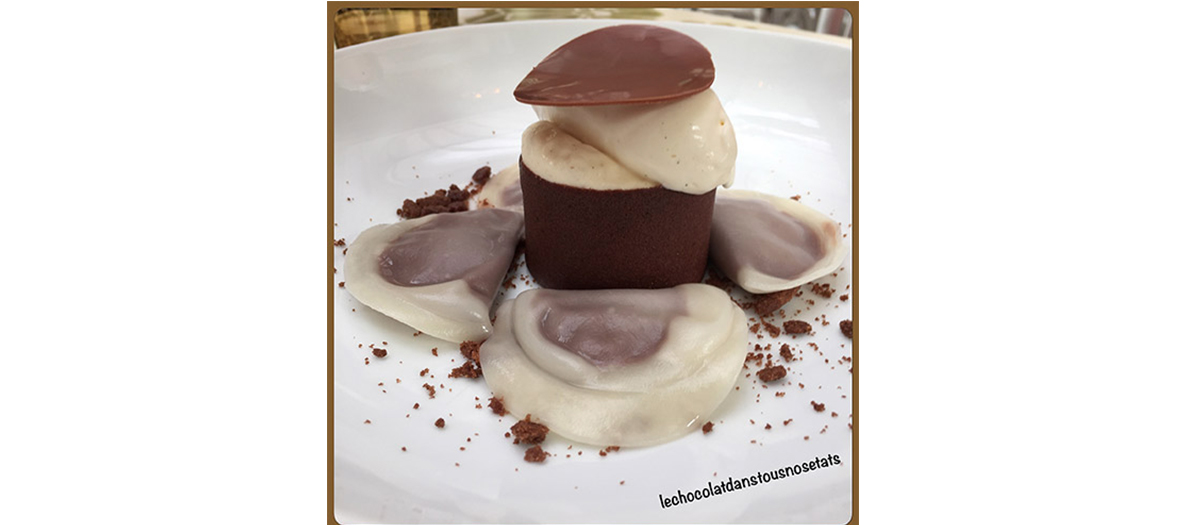 Picture credit : © Le chocolat dans tous nos états
Our latest nugget is signed Grégory Maurer, freshly arrived from the Hôtel Beau Rivage in Geneva to the star restaurant Les Climats, on rue de Lille in Paris.
His desserts are off-beat, daring and truly delicious.
To be tasted with delight: small chocolate ravioles made with dough! A real gourmet treat!
a salty and chocolate association ?
A surprising tasting of « chips » made with Comté cheese and chocolate —surprising and delicious!