It's the event that is really creating a buzz amongst parisian gals looking for a chic venue. If there is a brand new hotel bar to take over, spread the word, it's of course at the Prince de Galles, which is making a flamboyant comeback after being closed for two years during a major renovation!
Believe us, in terms of panache and chic, it is going to be very difficult to rival with this amazingly glamour nugget.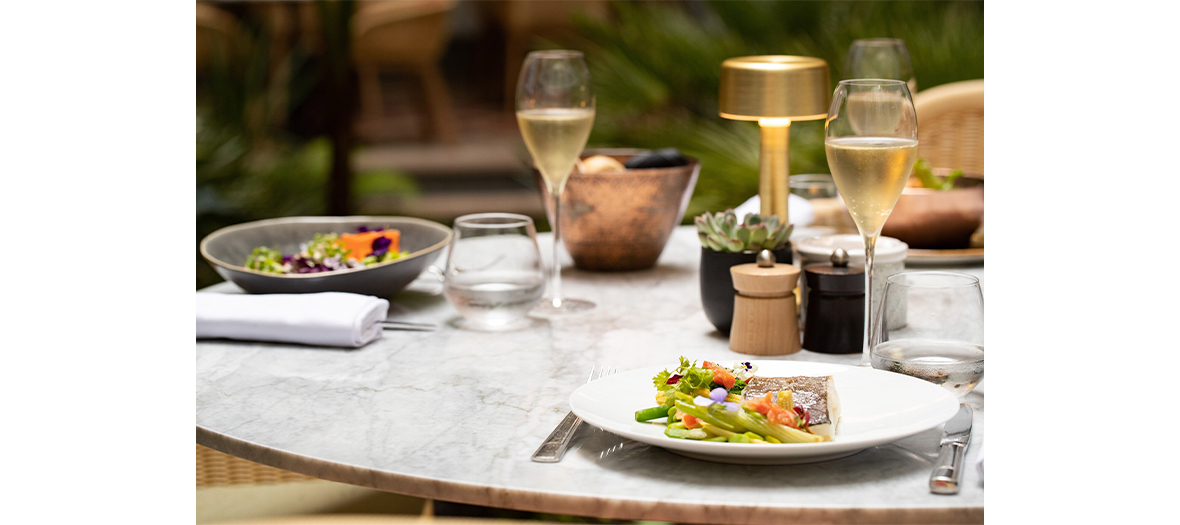 Its asset? Designer Bruno Borrione has successfully enhanced the « Art Deco » DNA of this small jewel on avenue Georges V, by giving it a modern twist. You will be flirting with the elegance of the Roaring Twenties and the exciting atmosphere of New York parties where Gatsby and Daisy could show up between the patio, the huge bay windows and the large sofas…
Yummy : it's Stéphanie Le Quellec, the famous winner of the culinary show Top Chef who composes the bar menu, as well as the gastronomic restaurant.
On the menu: a croque-monsieur imagined as a rollup (24€), an incredible beef tartare, "the niçoise salad" with two tunas, semi-cooked and marinated (25€), and the most incredible deluxe burger you've ever ate (34€).
Tops: far from passing trends, here we prefer to embrace the cult of beauty…
Photo Crédit: Le Prince de Galles
© Prince de galles