We have great news for amateurs of contemporary art. The arty buzz moment of the moment is taking place at Until Then, the first gallery of contemporary art inside the flea market, located in the courtyard of Habitat Vintage and l'Eclaireur, the new HQ.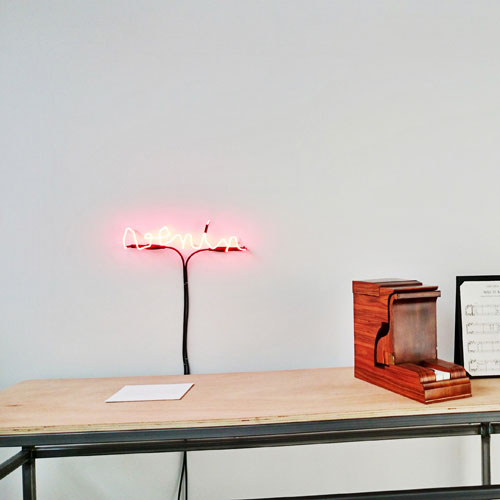 After the closing of the mythical Yvon Lambert art gallery in the Marais, his closest co-workers Olivier Belot, Alexa Brossard, along with Mélanie Meffrer, have opened this new house of exhibition and experimentation where one will discover artists such as Diogo Pimentao, Douglas Gordon, Jonathan Monk, Evariste Richer, Robert Barry, Joan Jonas… The Gallery Perrotin just better behave.
We adore: the completely wild industrial decor at the heart of the former WONDER batteries factories …
Also discover The Esther & Paul, the gallery that is going to make you love contemporary art.