It's the food phenomenon that thrills delicate gourmets to organize glam events , baby showers or simply for a quick lunch. The finger sandwiches , which the Royal Family loves and which featured every day (without fail!) on the afternoon tea tray at the Queen Elizabeth , are getting a makeover at With Mie . A monomaniac canteen near Neuilly-sur-Seine that you haven't finished hearing about...
The finger sandwich: what is èsaco?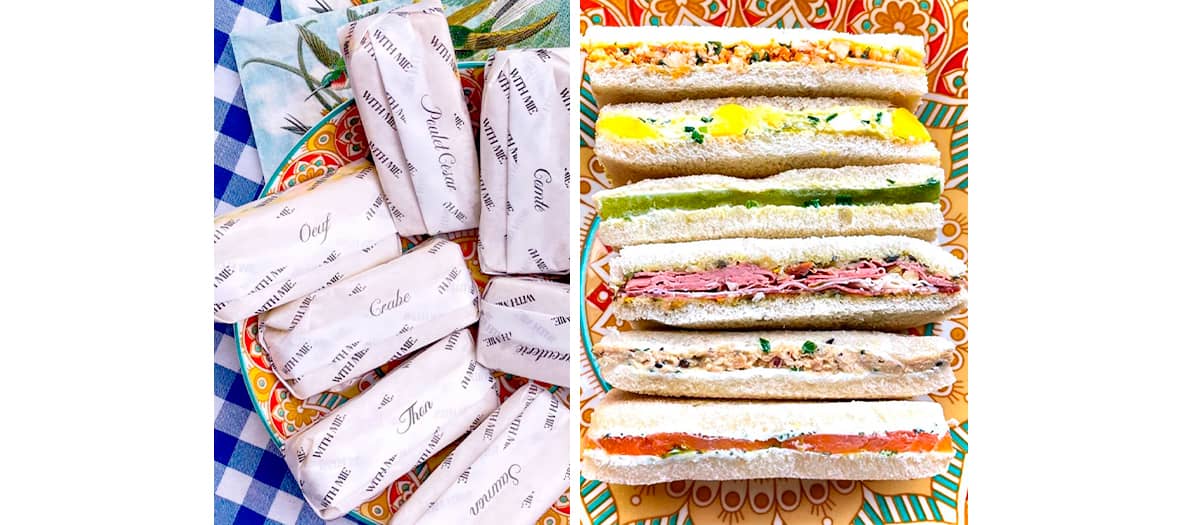 Ultimate snobbery straight from England and inseparable from tea time like scones and clotted cream , the finger sandwich is caught between the fingers and crunched in two bites. At With Mie , it consists of the perfect ratio of 100% fluffy Japanese sandwich bread and filling, wrapped in a small paper presenting its taste and coiled in a beautiful tropicool box, which makes it a perfect present to offer by 10, 20 or 40 fingers. We catch everything at the Neuilly-sur-Seine shop , we have it delivered by Deliveroo or we simply organize the catering for your next elegant event, on estimate at 01 46 37 05 44.
With Mie: the French finger sandwich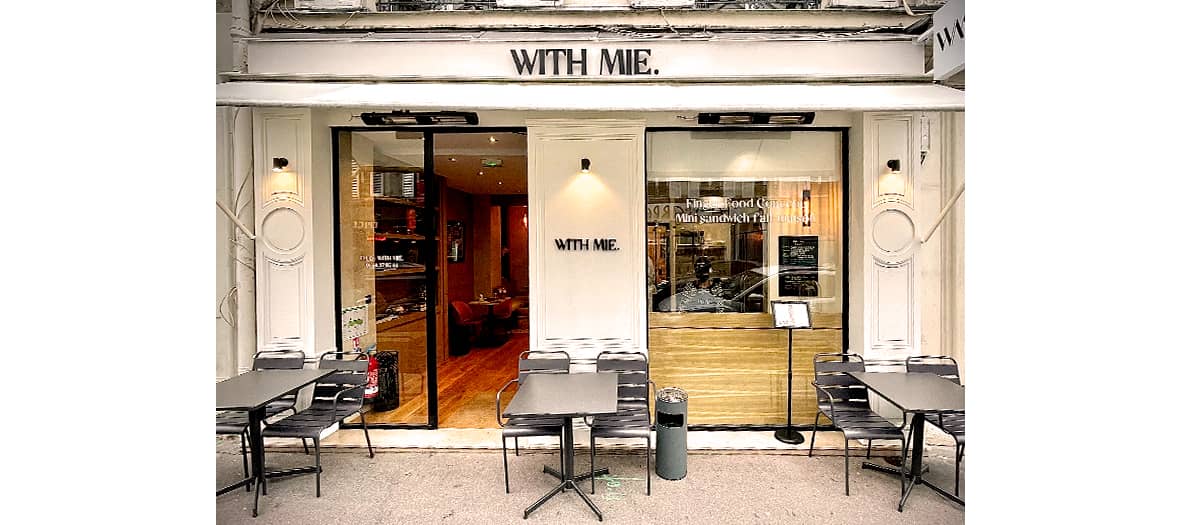 Every morning, the teams of the entrepreneur Audrey Grinal simmer the small sandwiches directly from the kitchen using French AOP products (fromagerie de Normandie, greengrocers, etc.). On the recipe side, we find the unmissable Bomlo salmon prepared in gravelax and other yummy variations: tuna mayo with chives , Poseidon crab in the flesh and in claws, trio of charcuterie, Caesar chicken ... But also veggie options: vegetables (tomatoes, zucchini, confit onions, crushed hazelnuts), cucumber and herb tartare, burrata tomato , camembert and walnut cream or egg mayo and lettuce heart…
Cherry on the cake: sweet recipes with peanut butter - raspberry jam and Nocciolata . Mmmhh…
Box of 20 fingers €68, discovery formula with 4 fingers and a drink €14.50. Corporate rates on quote. All the information to be found on withmieparis.com .