Claim to fame / her ADN: with very unusual aesthetics, entre inspirations lynchiennes and bimbos inherited from trucker calendars the brand of bags and shoes, launched in 2011 by Amélie Pichard was soon spotted by colette and the buyers at Bon Marché. In 2016, the designer created the buzz with her collection of vegan shoes next to her muse Pamela Anderson ! She just opened her first boutique in Paris.
Iconic piece: the flap bag with a golden metal crocodile on top, presented in a wide array of materials and colours. From black patent leather to pink velvet, including wicker and the recent version, Western style with à fringes. Pickpockets just better behave…
Why Parisiennes adore her: for her universe as trendy as it is offbeat, sometimes flirting with bad taste. Her totally free and no complex approach of femininity have made her popular in the US. Emily Ratajkowski and Emily Weiss de Glossier are fans.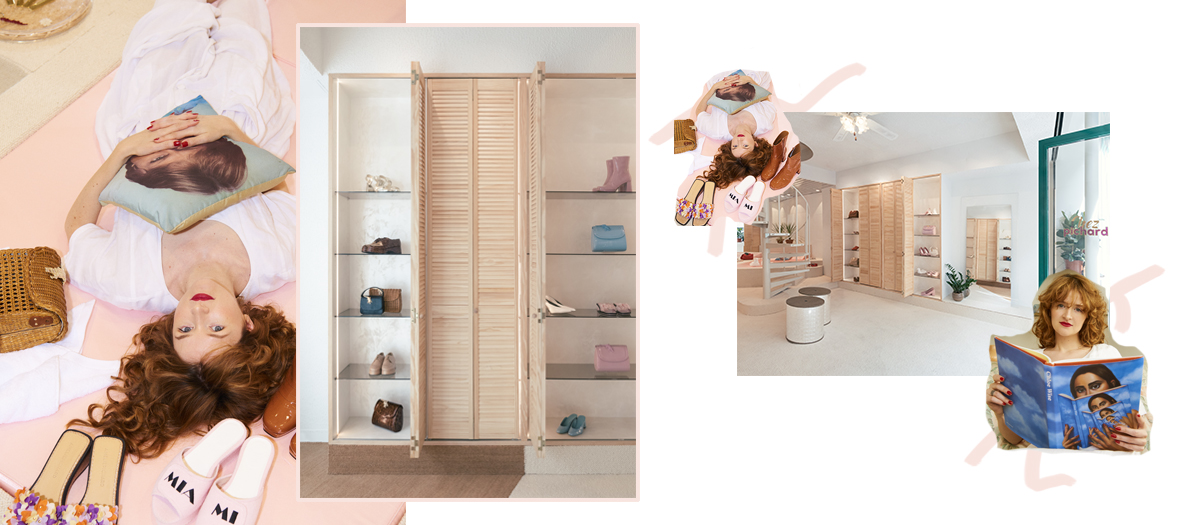 3 questions to Amélie Pichard…
The 3 adjectives that define your brand? authentic, sophisticated and rebel. I don't want to be limited to "Shoe designer". I am a creator and all my life will be a life of creation!
The Parisienne who inspires you:
There is no "Parisienne" because I don't like tags. I like the freedom of being, of thinking and doing as one wishes. It's all these women who inspire me, those who dare.
Your uniform? 100% organic denim.