Learning a new language in three weeks? Challenge accepted. Just imagine… Applying for this dream job in Paris. Ordering a pasta all'amatriciana with the right accent. Flirting with this nice new neighbour from Argentina. Daring to travel alone in a foreign country. For all these opportunities or only for the pleasure to stimulate your brain, learning a new language doesn't have to be so complicated. What if you tried now with Babbel?
A scientifically approved approach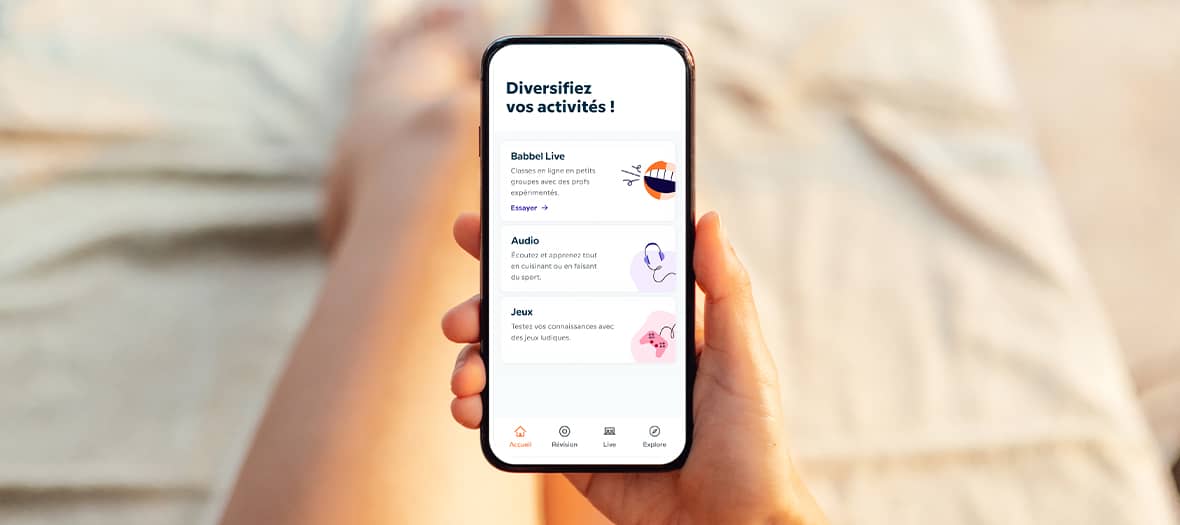 We all know it: the best way to quickly learn a new language is to multiply real life conversations and funny exercises. The foolproof Babbel method was developed by 150 language experts. No need to say that it really, really works!
You only need to choose your programme depending on your level and of course your goal: for school or work, for traveling or just because you're curious, from 5 minutes per day to several hours per week... You might join a Babbel Live online class and get expert guidance from certified teachers as well as doing cool exercises by yourself on the app with interactive dialogues, little stories with questions at the end and pronunciation practice thanks to the voice recognition system. Without ever getting bored, in three weeks you see the results clearly.
Learning a language to boost your brain
Speaking a foreign language truly challenges your brain. Mental flexibility, planification, alternative tasks: your neurons are constantly on alert when looking for the right word in a language that is not your mother tongue. The brain being a muscle, it has to be trained in order to develop its possibilities.
This is why learning a language allows you to upgrade your life. Not only it helps working on your memory skills, but also note that the people mastering more than one language perceive a salary up to 15% superior from the others, with a great demand for English, German and Spanish speaking employees. Convincing, don't you think ?
Soft prices, high mobility
Clearly more economic than private tuitions or language schools, the Babbel method provides offers for every budget and even discounts for students. And for those who remember the iconic TV commercial with the alien learning English from his bathtub or at the gym, the greatest language app allows you to practice everywhere, all the time. A nice way to make your 30-minute commute to work profitable.
All the infos on my.babbel.com.