The big hit of this rôtisseur-caterer? Chicken prepared in many ways. Roasted, on a spit, in a salad, rillettes spreads and even in a quiche—the free-range fowl from the Landes region is featured each day in a variety of house recipes.
Amongst the specialties: their famous ¼ chicken (5€), an excellent sandwich with white sauce and veggies (5€), the delicious Caesar salad and a very appetizing crumble.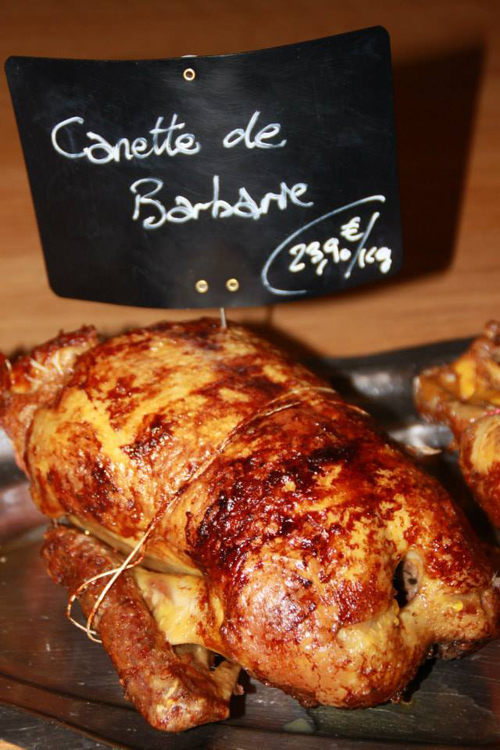 We like: admiring the chickens roasting on their spits and being able to eat right there.
The plus: the grocery store corner with organic wines and even some eggs…
Open every day from 10:15am to 2:30 pm and from 5:30 pm to 9pm.