A classy and stylish neo-creperie, at the heart of Batignolles, launched by a 30-year-old inside track boys band, with the regressive brunch of Brutus
The place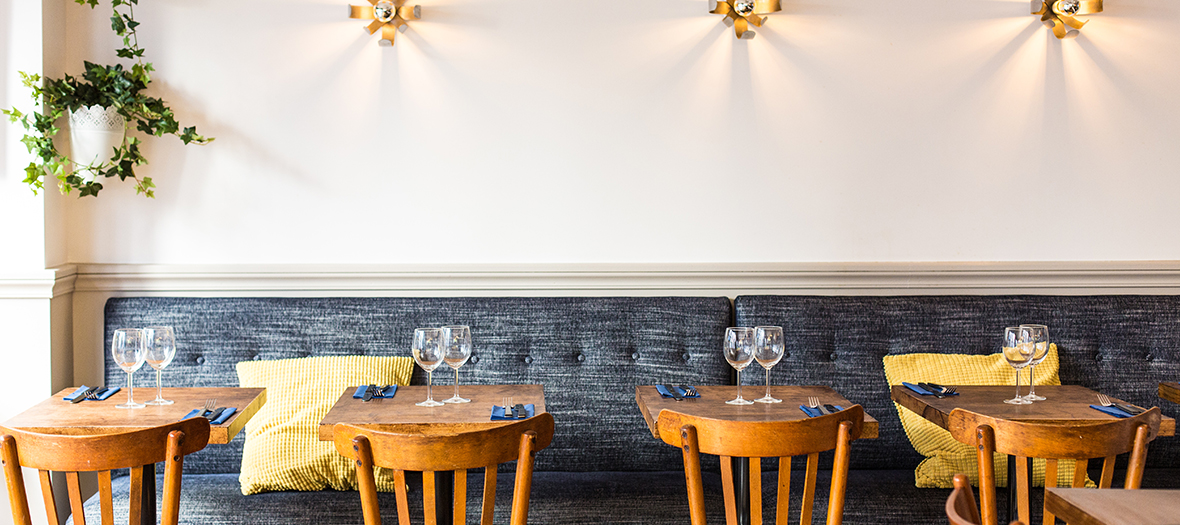 A classy and stylish neo-creperie, at the heart of Batignolles, launched by a 30-year-old inside track boys band, with the regressive brunch of Brutus, whose family trees take root in Brittany and Normandy. Some fell in the frying pan when they were little, while others have cider running in their veins.
Tour of the owner. Ocean blue paint, terrazzo walls, cozy banquette, cocktails bar and behind the bathroom door… the sea. At least, the cry of the seagulls and the sea breakers, that propel you (mentally) on a Finistère beach.
On the programme of treats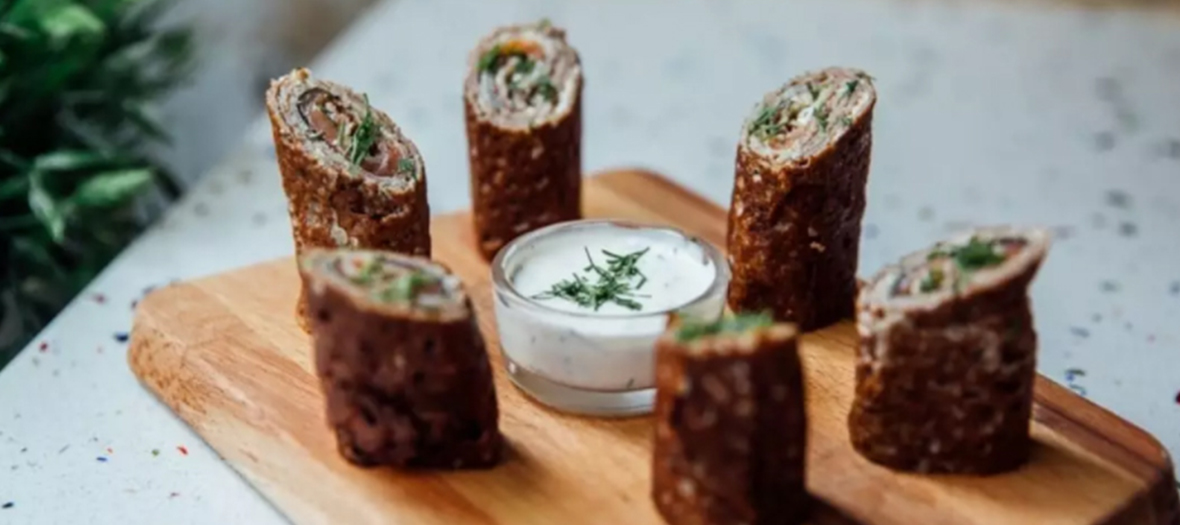 A wildly regressive formula, served from noon to 5pm on Sunday, that keeps you going all day: warm beverage (coffee, hot home-made hot chocolate) + a fresh beverage (apple or orange juice, lemonade) + salty plate that includes a buckwheat pancake (for us, white ham, pesto, mushrooms, emmental) with scrambled eggs and a little feel good salad+ an amazing plate of waffles with roasted buckwheat seeds and your favorite topping (salty caramel butter, chocolate…) and a nice pot of farmer cheese, fruit, granola. All for €22, perfect.
The added plus
A rare occurrence, the classic menu remains applicable. And or course you can choose Lucienne ( gravlax, salmon and fresh cream, houmous, €13) or Bernadette (tatin style panned apples, vanilla ice cream, €7). And while you are at it, taste one of their local apple ciders, by the glass or as a cocktail.
Brownie point: kids are treated as princes. A nice buckwheat pancake, just for them, calibrée a sweet pancake, apple juice and a nice colouring to keep them busy, €10.
Also check out Candelma creperie and 46 and 3rd.