Make a beeline for the new crêperie at Odéon, open by the hot restaurateurs of the moment (Farago and Canard et Champagne, that's them!). With its delicious no-gluten pancakes made with organic flours, its decor like a contemporary tavern in Brittany (freestone, beams, portrait of 'Bigoudène' grannies, longboards) and its very friendly ambiance, Candelma imposes breizh values at the heart of Saint-Germain.
Amongst our favourites? The one and only Complète, of course, pimped with thinly cut top-notch Prince de Paris ham, mirror egg, Beaufort and Emmental cheese (8€). A little more hefty, their From the Ghetto with refined cheddar, beef, onions glazed in cider, egg, tomato sauce, fried onion (10€). Cool also, the « veggie » propositions, headed by the Soba Crêpe, a pancake cut like tagliatelli noodle served with an array of seasonal veggies (11€).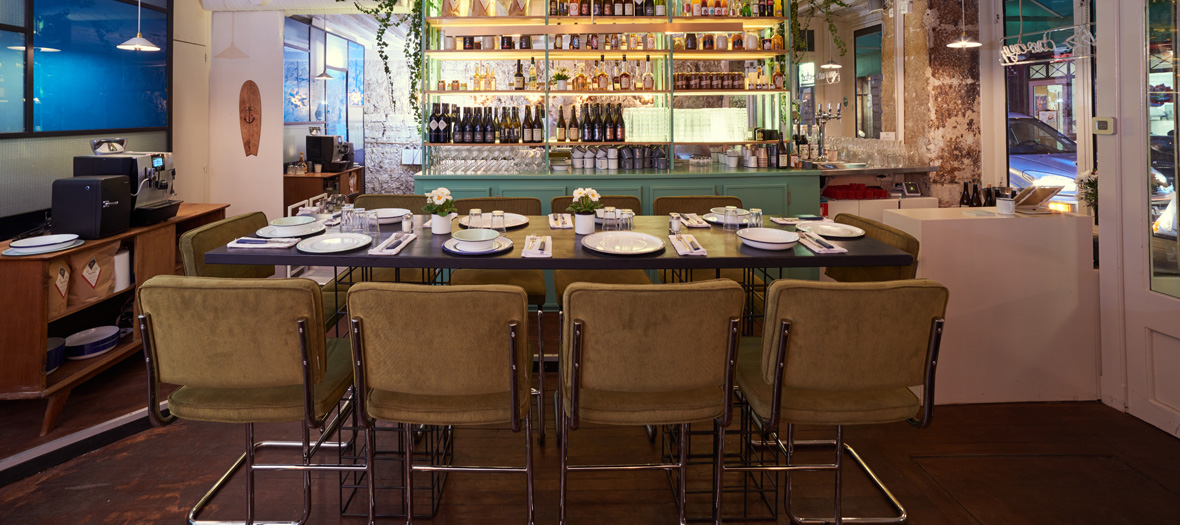 A very good excuse to wolf down the incredible "mille crêpes", which, as its name indicates, includes multiple layers with praliné #foodporn (7€). Less devastating for your fanny, the wheat crêpe with caramelized apples and Chantilly (8€). Nit pickers can choose their own filling (Nutella, caramel salty butter, Meilleur Ouvrier de France jams, chocolate chips by Michel Cluizel…).
In the bowls, amazing apple and pear ciders (starting at 3,50€). Special kudos for the bubbles of Eric Bordelet, considered as the best of the batch (21€ for 75 cl).
The plus? A Saturday brunch formula with a XXL pancake (bacon, egg, whipped cream, maple syrup) + drinks + muesli (22€).
Open Tuesday to Saturday from noon to 3pm and from 6:30pm to 11pm. Open 7/7 starting the 15th of February. Lunch formula at 13€.
Also check out Gigi, the most mini crêperie of the Marais.
© Stéphane Adam