The place
You might have heard of 21 Blanche, the most deluxe sports room of Paris. In a private mansion that formerly hosted the theater school of the Rue Blanche, the ­Benzaquen brothers (already owners of the Ken Club and Klay) have installed their design pool, their state-of-the-art equipment and even a cinema room.
So it's not surprising that Top Chef Jean Imbert launched B.B., the restaurant of the club, in an incredible chic Californian decor with large round rooms, caned chairs, velvet banquettes and ceiling mirrors. Wahou!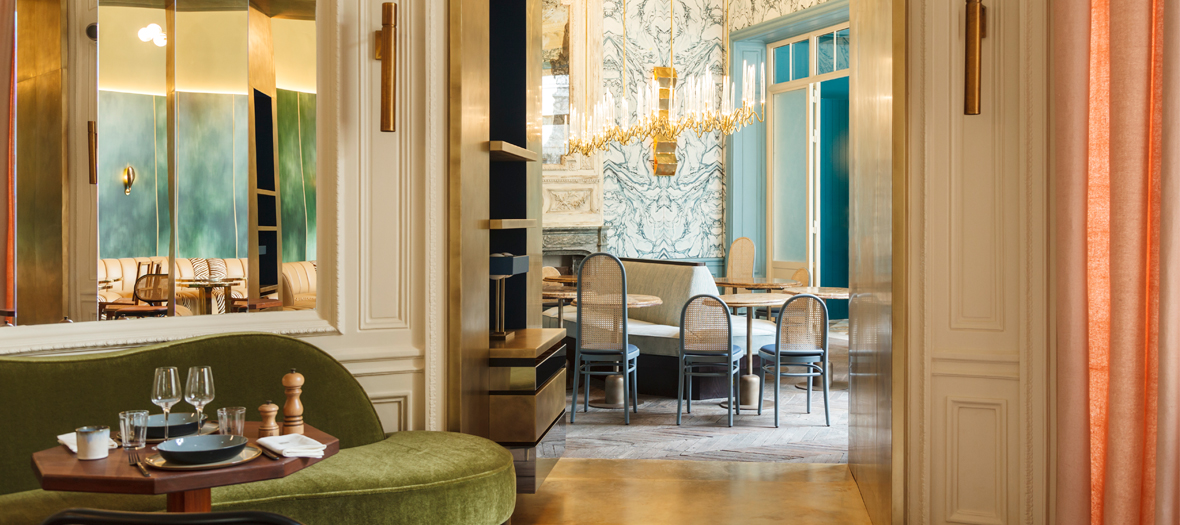 On the programme of treats
Start off with a freshly squeezed juice and two nice lices or brioche, plain and pink praline. Choose your toast between crab, mimosa and beef tataki, that comes escorted with four glass verrines: coddled egg - mushrooms - arugula, tartare of carrot - herbal chips - cecina, leek salad - citrus fruit and quinoa - ricotta - bib lettuce - pomegranate. Healthy but not chintzy. For dessert, just choose between the waffle and the French style panettone (a total killer), along with their nice fruit salad.
The added plus
When the nice weather settles in, order brunch on the superb sunny terrace, on the same level as the restaurant, of the upper floor - hence sheltered from cars. Really pleasant.
Brunch €39, Sunday from 11:30am to 4pm.


Also discover the best breakfast in Paris and Chocho, the new table of Thomas Chisholm.