After burger and waffle bars, and other monomaniac spots, once upon a time, there was a kingdom or sweet and salty pancakes, or the obsession of two sisters, Kaine and Sonia, who dreamed of launching their modern-style and organic tea salon.
A successful wager with this darling small "Pancakery" on Canal Saint-Martin with an ultra-pop, cozy decor filled with vitamin colors, where the successful US pancake is showcased in a wide array, including gluten-free or no lactose options.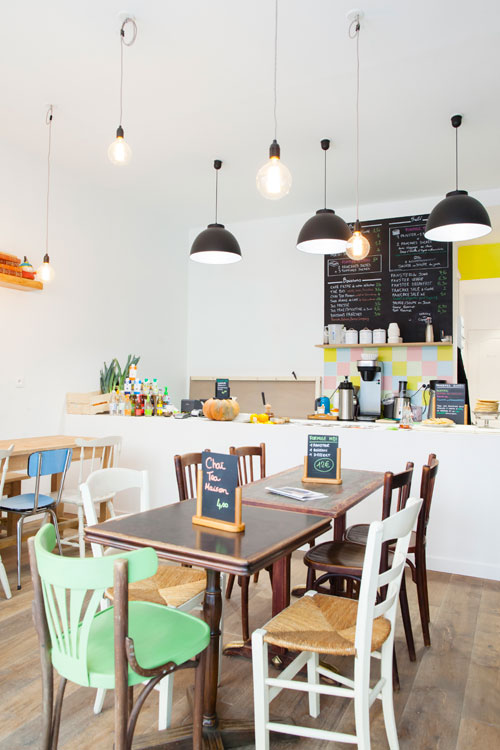 Now the question is, do you prefer to customize your sweet pancakes with maple syrup, Nocciolatta or Chantilly whipped cream.
The salty version features "pansters" sandwiches with smoked salmon, avocado and chives, the veggie or pastrami-cheddar… (starting at 6,90€). An ultimate delight to be enjoyed on the spot or to go...
We adore: the great weekend brunch at 21€ with tea or filter coffee + apple juice+ sweet pancakes + a salty plate of scrambled eggs with cheddar, garlic pancakes with hummus,  cheese + salad.
Tops also: showing up with your laptop (free wifi!) for breakfast or tea-time around an amazing chaï latte (4,5€).
Also Discover the brunch by Céline Pham.
Closed Monday and Friday morning.