Does vegan decoration exist? Yes, ma'am. In 2017, PETA UK rewarded the most vegan furniture pieces. Everything is based on the choice of materials: faux- fur, cork, bamboo, glass, cotton, vegetal dyes… Zoom on our ethical design selection, more glam' than it seems.
In the category: carpets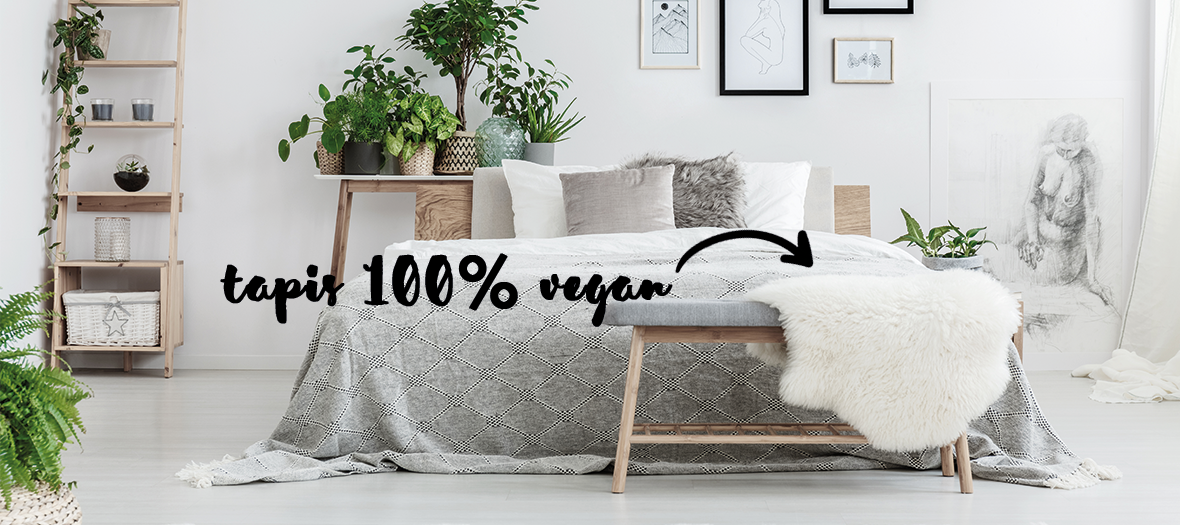 Who would have known? The Ikea label of fast fashion is the all time winner with its Tejn carpet in bear skin imitation, 100% polyester.

Its comfy potential: thick and ultra soft, you just feel like walking on it barefoot, then lying down. Guaranteed cozy corner effect.

Where to find it? Tapis Tejn, €12.99 on the site of Ikea.
In the category: "smells great"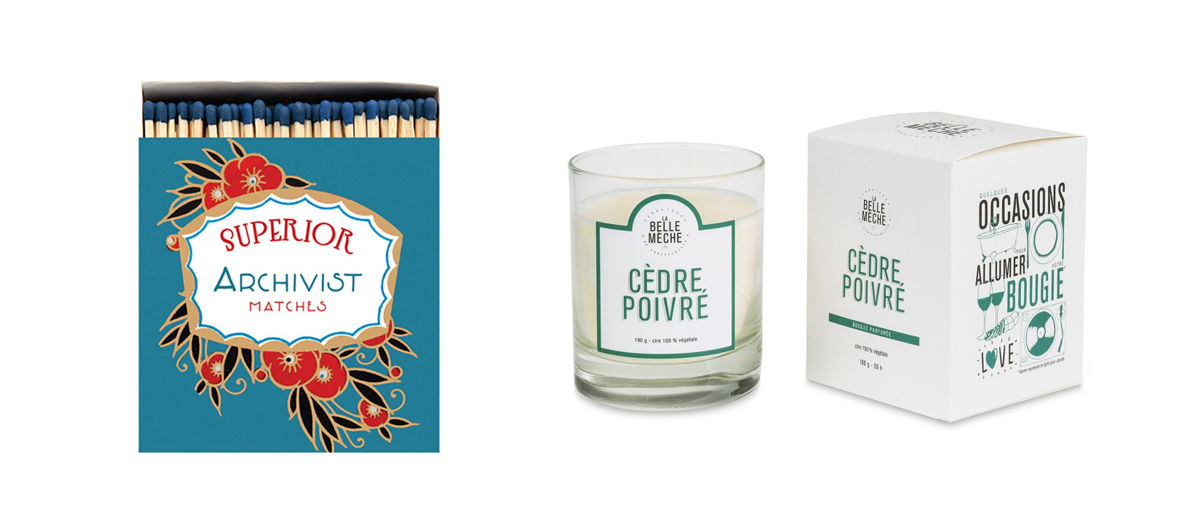 While scented candles are banned from the vegan planet, there exists nonetheless La Belle Mèche, a very natural brand that perfumes your atmosphere without polluting it. A 100% made in Grasse brand.

Its trendy potential: from the soy wax to the packaging, this brand is 100% green. Small plus for the scents that remind us of our trendy Parisian daily life: nautical whisky, leather, chaï, tomato basil…

Where to find it? Check out the online boutique of La belle mèche, at €30 per candle.
In the category: cushion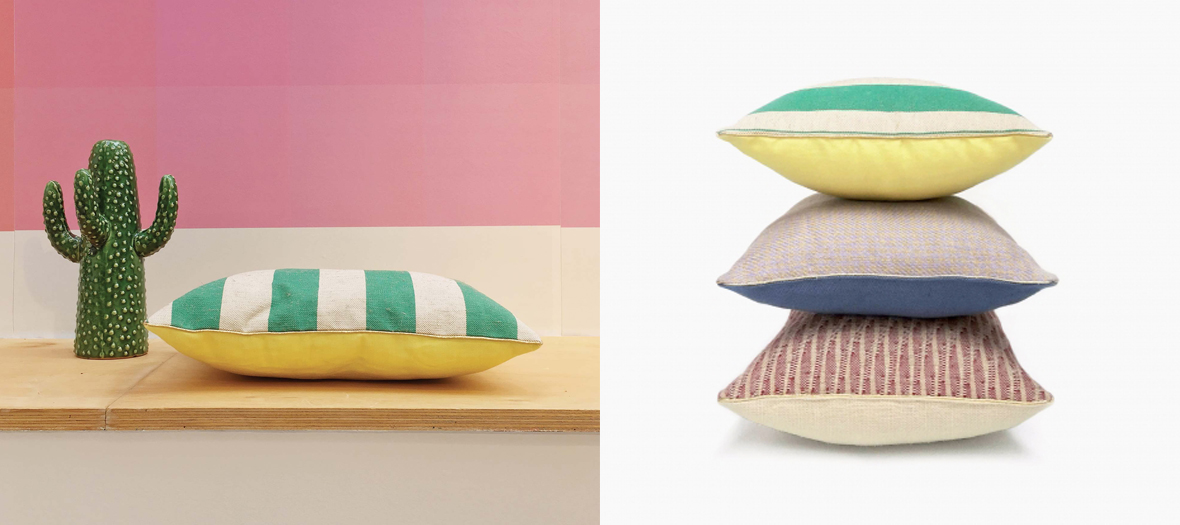 Sign up for the super Designerbox label receive every month or to shop on their site for non-subscribers. Impossible to resist the cushion signed Serge Bensimon.

Its cosy potential: in linen, the vegetal fiber of the future, this cushion, featuring a colourful geometric design, is certified MastersOfLinen, the best manufacturers of Europe. Surprise in the box, a vintage style poster.

Where to find it? At €48.30 for non-subscribers of Designerbox.
In the category: tableware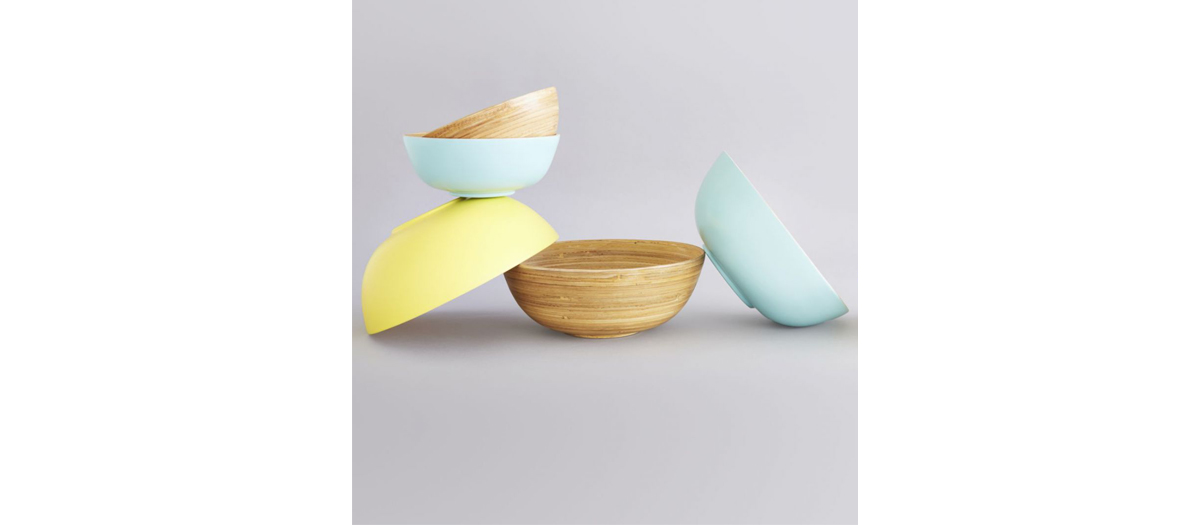 One marching order: bamboo! It's one of the most trendy eco-friendly materials, used by small designers as well as leading industrials in the image of Habitat.

Its design potential: blue lacquer on the outside, natural bamboo on the inside, the Lau bowl plays with contrasts and showcases a very minimalist Japanese style.

Where to find it? Lau bowl, €16.73 at Habitat.
In the category: dishtowel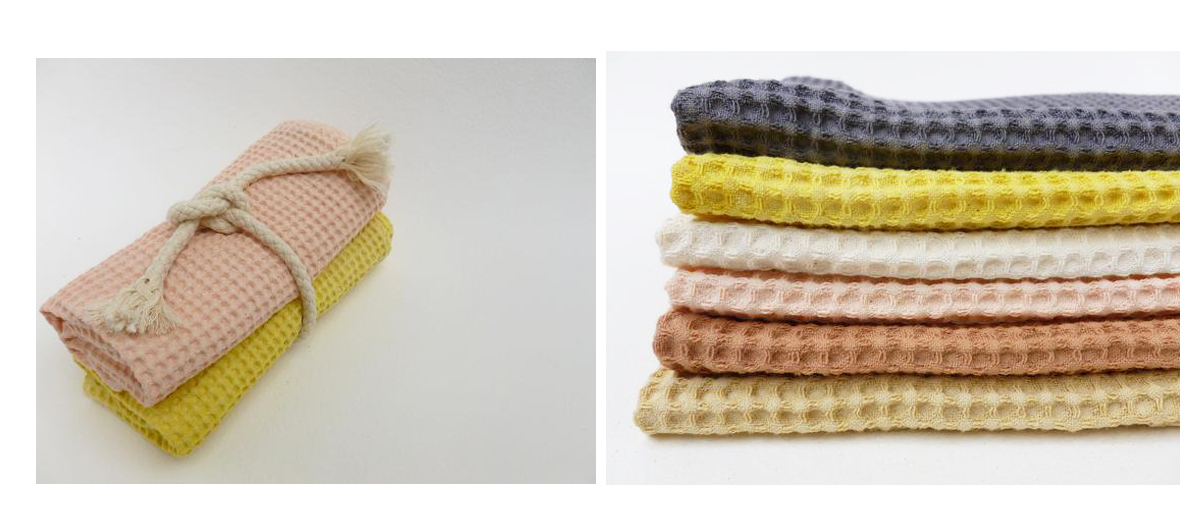 Dyer Aurélia Wolff, in her Parisian workshop, does not go about things halfway while wagering on vegetal all the way. A mix of avocado skin, carrot leaves, European rhubarb, cocheneal from the Canary islands… or the recipe of vegetal pigments.

Its ethical potential: its purpose? Tracing the entire chain of production starting with the fiber in order to respect nature. The result is surprising. Pastel hues and handsome shading spread on the fabrics.

Where to find it? Organic cotton dishtowel WAPY at €19 on Whole.
In the category: vase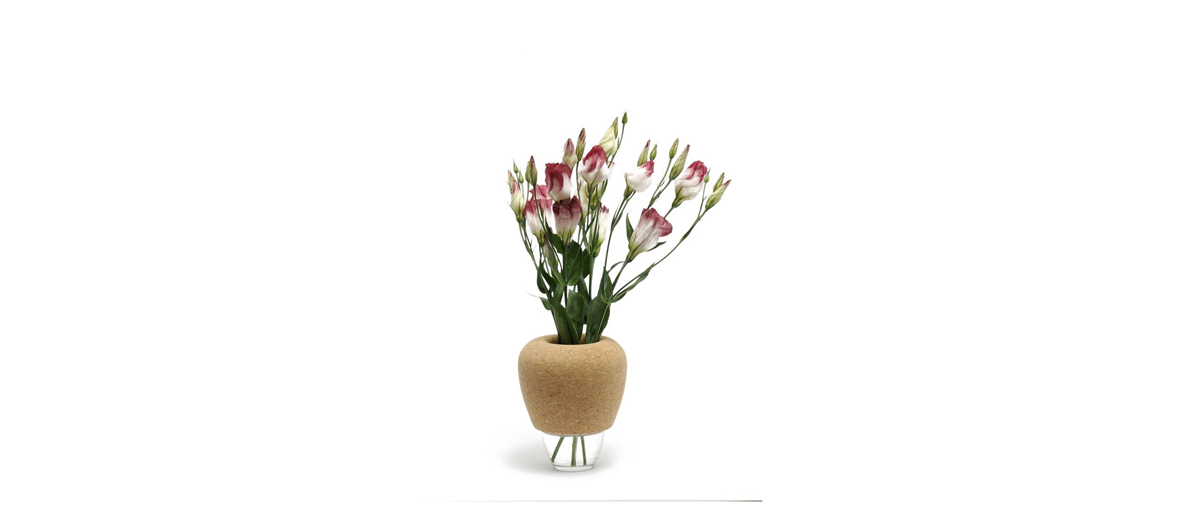 Since cork, this thousand-year-old material, has adopted the green attitude, all the designers are looking into the subject. It offers soft curves and a minimalist rendition.

Its design potential: half-glass half-cork, the perfect vegan combo for this pretty vase. 100 % made in Jura, it's the must-have object.

Where to find it? Cantine Y'a pas le feu au lac vase at €40.5 on madeindesign.
In the category: indoor fragrance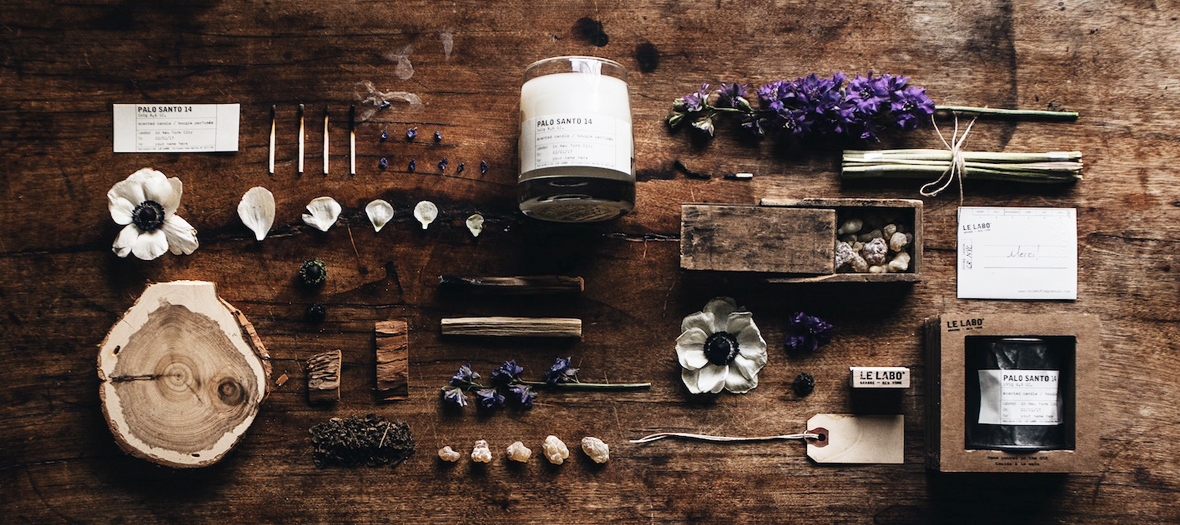 You also are hooked to indoor fragrances, and yet you dare not use them any more in fear of breathing toxic particles... Labo wages on pure essence of laurel, pine, aniseed…

Its hipster potential: minimalist bottle, tag with telegram writing… These fragrances are the utmost of hipsterism and "very streamlined". Guaranteed tested only on the skin of New-Yorkers.

Where to find it? Directly on the site Labo, bottle at €98.