She was free intellectual, a committed artist. She was noticeable by her nails and red mouth, a strange beauty, like the famous Portrait of Dora Maar, painted by Pablo Picasso in 1937. In fact, she was his muse, his lover and the rebel icon of the Surrealist movement.
So, when the Pompidou Centre dedicates its first true retrospective in France to her, we rush over there. Exclusively: never yet seen photographs and paintings by the artist.
Once upon a time… Dora
Born in a bourgeois family, Dora Maar is the only daughter of Joseph Markovitch, a Croatian architect, creative and extravagant, whom she adores. They settle as a family in Paris in 1896, after having spent a few years in Buenos Aires. A woman with a strong personality, Dora started photography in the early 1920s, after having studied graphic art at the Comité des Dames of the Union des Arts Décoratifs,then at the Photography School of the City of Paris.
A devastating and castrating love for Dora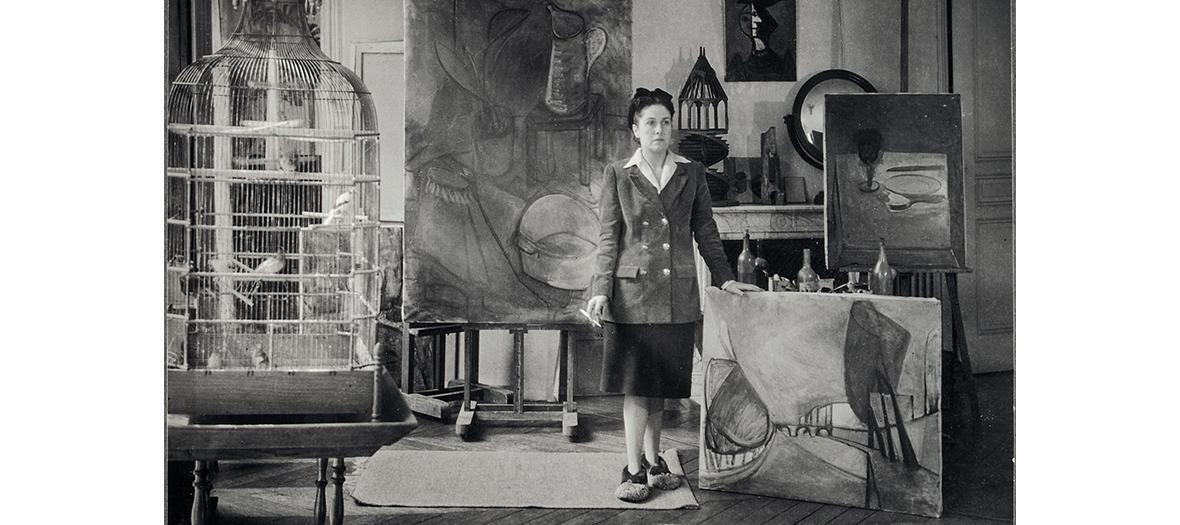 Dora Maar is only 28-years-old when, in 1935, Paul Eluard introduces her to Pablo Picasso, already engaged to Marie-Thérèse Walter. He is almost double her age. No matter, it's love at first sight between the two artists, in the mythical café of the Deux Magots. Dora and Pablo become inseparable.  They will live 9 years of creative and destructive passion— between domination and alienation—ending in a crash.
Photography in surrealism
A muse of the Surrealist movement, intimate friend of Eluard,Breton andRenoir, Dora assistsBrassaï, who with Man Ray train her as a photographer. She then manages a studio where models and all the leading players of the artistic and literary world come to pose. She also shows her works with Cartier-Bresson—quite a feat!
Beyond rhinestones and the portrait of an era, this exhibition celebrates the emancipation of a generation of women, performing artist trades until now reserved for gents.
The rehabilitation of Dora Maar's work
Exit the woman who was the muse and lover of Pablo Picasso... The Pompidou Centre, the J. Paul Getty Museum and the Tate Modern have joined their forces to rehabilitate one of the leading artist between the two world wars. From Realism to Surrealism, we have entered into the multi-faceted, disconcerting and fanciful universe of Dora Maar. Amongst the master pieces: the famous Portrait of Ubu, hero of the absurd, a hybrid creature that is hard to identify or The Simulator, photomontage of a young boy that arches himself in reverse, white-eyed between inverted vaults. This will definitely leave us mesmerized by such creative emulsion!
The small plus if you want to prolong the Dora effect? The novel by Alain Vircondelet L'exil est vaste mais c'est l'été, on the romance between Dora and Picasso, published by Fayard.
Also discover the Calder Picasso show at the Musée Picasso and the best not-to-be missed Parisians exhibitions.
€14 entrance. Dora Maar, from the 5th of June to the 29th of July 2019 at the Centre Pompidou. Open every day from de 11am to 9pm except on Tuesday. Late night on Thursday until 11pm. All the info on https://www.centrepompidou.fr