She claims to be the perfect anti-mom and this is deffo what is behind the success of her Serial Mother blog! Jessica Cymerman is publishing "Journal d'une mère indigne" at First or the "Bridget Jones style" intimate diary of Sophie, mother of three kids and a dog (any resemblance with reality…) who considers herself a bad mom and gives herself one entire year to change the situation. Or the art of describing with humor the impossibility of being at the same time an attentive lover, an ideal mom, a working-girl and a healthy gal who works out every day. Encounter with a wonderful Parisienne, mother in Real Life of 4 kids and who manages rather well.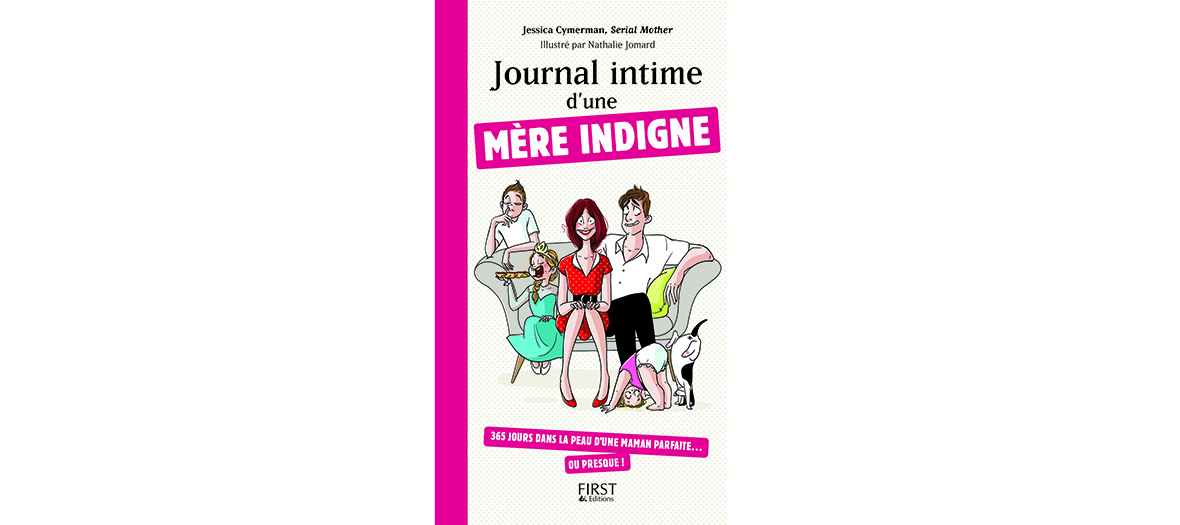 So what is a bad mom ?
This is a mother without any complexes whatsoever, who with humor, hides to eat the last candies of her kids, gets the time wrong when she comes to pick up her kids at school because in fact she never goes … I love my kids but I am absolutely not ready to sacrifice everything for them and some days, I really feel I have more than enough.
You are the leader of the movement for mothers without complexes?
No, but today there are blogs (scary Mummy), films (Bad Moms) some humorists (Florence Foresti) who dare say things that were unthinkable before.
Twenty years ago when you said kids were a hassle, people really thought you were nuts. Mentalities have changed. I have no political aim nor anything to prove to society, but I believe that with humor or though a small book or a blog such as mine, you can set forth important ideas. Women are liberated, mothers also. We finally have the right to be a mother and a woman.
How do you react to the NO KIDS movement?
Well, one does have the right not wanting to be a mother! It's really wonderful that a woman no longer has pressure from society to reproduce. It makes me think of gays who dared not come out of the closet.
The trigger?
I read "Un heureux événement" by Eliette Abecassis (that was adapted as a film with Louise Bourgoin and Pio Marmai) when my son was born 10 years ago. It's a dark novel, but very true and I enjoyed reading it. She dared say real things: that her body was totally deformed, that she did not sleep for months, that she had fights with her man and had she been told all this beforehand, maybe she would have seen things differently. When a writer with the talent of Eliette Abecassis dares to write on the subject and describes all this, the pressure is deflated somewhat…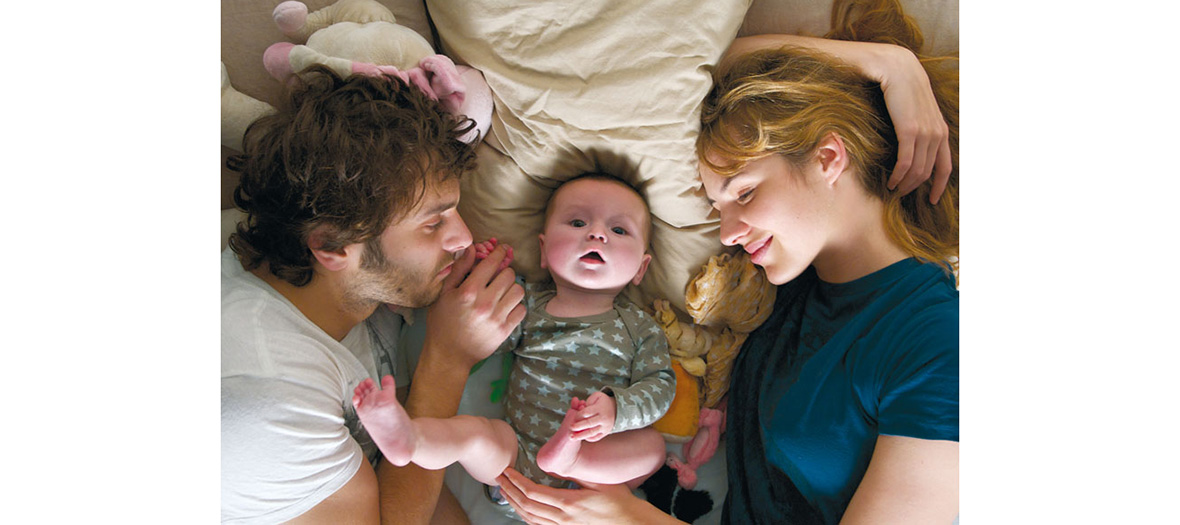 How to avoid the clichés pitfall?
Steal some time from time… I often prefer to forsake having lunch with a girl friend in order to go see an exhibition or a movie.
How to be a bad mom… what does it entail for you?
I allow them to watch The Voice while eating pizzas (even the little one) leaving everybody with a baby sitter… while I go out with my man to the restaurant.
The service that saves your life ?
yoopies.fr A nanny service that is really helpful when you are desperate. For the evening, when you need a baby sitter; during the week when your regular nanny is sick… Or to find the rare pearl who will stay with you an entire year. It's tops … I am the co-founder with Benjamin.
A fun must-go outing with the kids?
- Amusing coding courses. I discovered Magic Maker. It's super fun. Even a computer dummie like me loves it.
- Strolling through the Galerie de l'Evolution amidst the dinosaurs at the Jardin des Plantes­—a sure winner.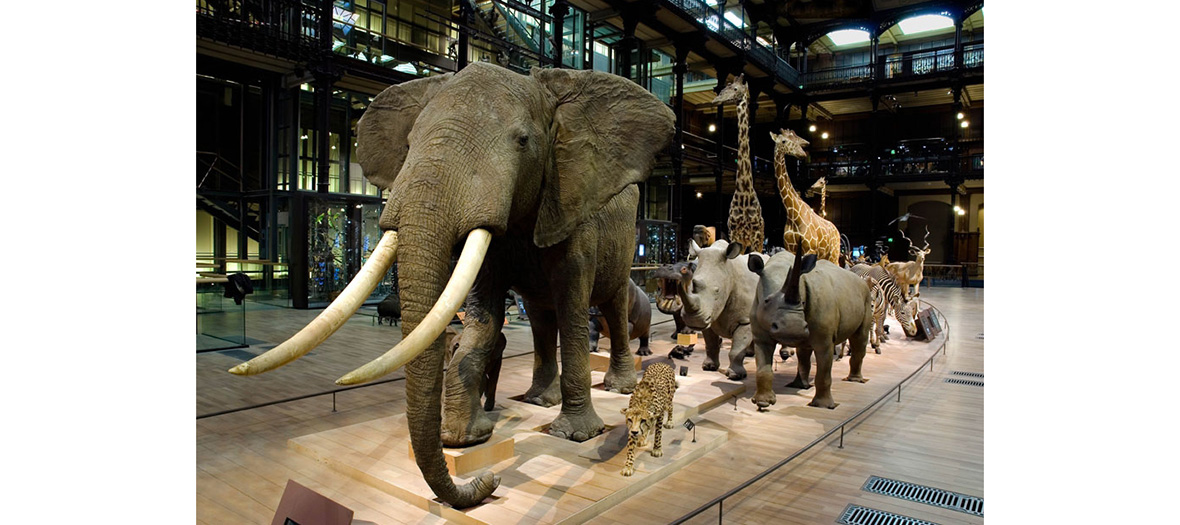 Cool restaurants with the kids over the holidays?
Let's be honest, so-called "Kid friendly" restaurants are not really my cup of tea. They are a little depressing.
Here are my 3 options :
- Having lunch at Matsuri Sushi­—they may not have the best sushi in the world, but their revolving carpet counter is fun and kids can grab their food on their own, count the color coded plates when it's time to pay.
- Digging into burgers at Schwartz's.
- Going to the Parisian Chinatown and eating in a real Chinese venue!
- Going to Thé Cool with my kids.
Schwartz's 16 rue des Ecouffes 75004 Paris, 0148873129, schwartzsdeli.fr
Thé Cool, 10 rue Jean Boulonge 75016 Paris, 0142246913, thecool.fr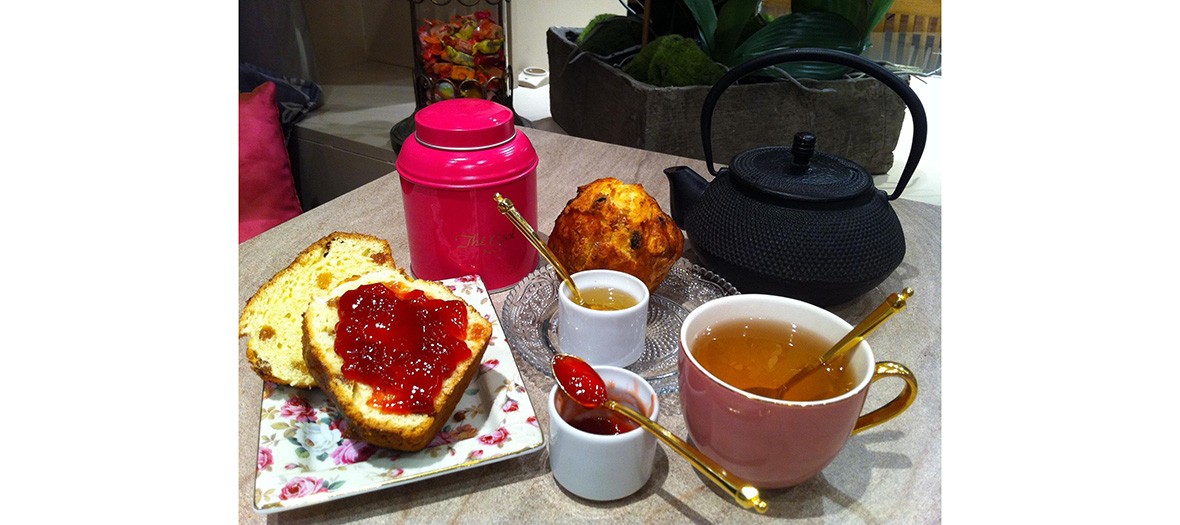 A show to go see ?
The musical comedy Oliver Twist­—tops. And in general, musical comedies performed at the Châtelet. They love every minute.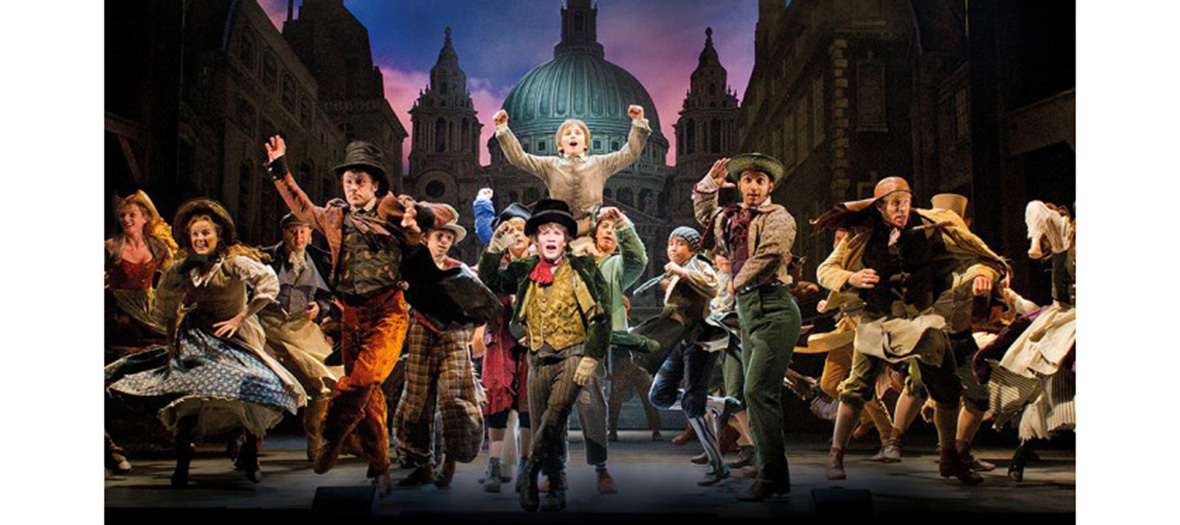 You say no to… ?
Disneyland. I loathe amusement parks. They are welcome to go with people who want to take them, but I just will not go. Once I gave in wanting to make them happy. After paying the entrance fee and going all the way by RER to Marne La Vallée, when we arrived, they were scared ! They cried at each attraction. Thank you very much—never again.
© Julien Falsimagne