Last May, the French surfer from the Pyrénées-Atlantiques grabbed the supreme title of her discipline. At 26-years-old, Pauline Ado is part of the world elite of surfing, a sport that still has little representation at the pro level in France. Having become the ambassador of Lov Organic, she takes us along to discover her daily life as a high level athlete, between training, yoga sessions and evenings watching TV.
A girl in keeping with her times.
Were you born on a surfboard ?
I grew up by the sea. At the time I was involved in different sports. At 8-years-old, I tried surfing and immediately was hooked. The educators of my club quickly pushed me to sign up for competitions. At the beginning, it did not appeal to me much. It was too restrictive compared to the laidback sessions with my friends. I went reluctantly, especially in Winter. Until the day I won my first competition. At that very moment, I became motivated by the notion of victory.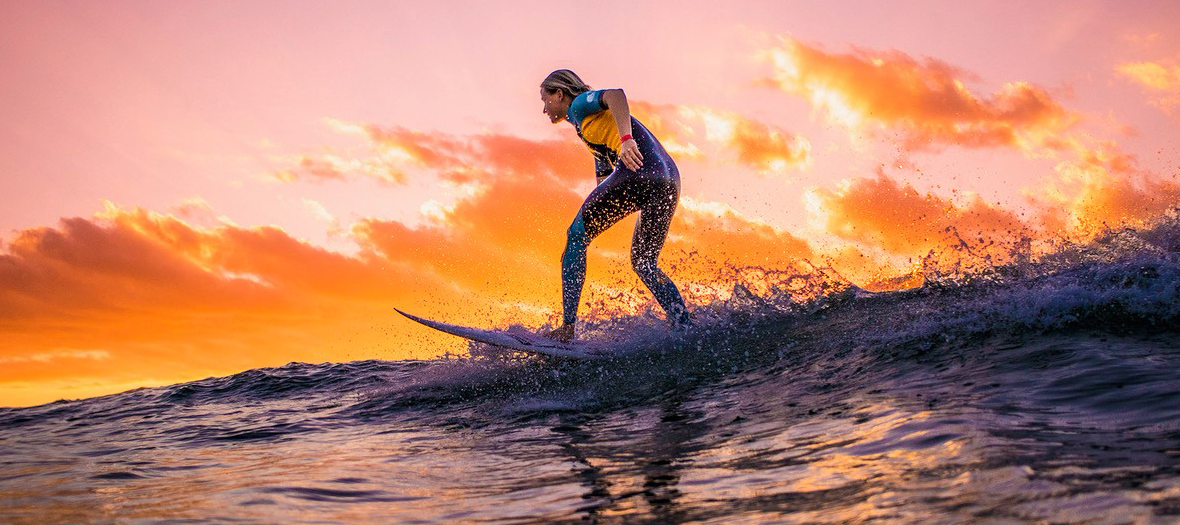 Profession: professional surfer. A little girl's dream come true?
At 13-years-old, I was selected to be part of the Junior team for France—it was a real trigger. I participated in the junior world championships. It was the first time I was involved on the international level. I said to myself that I would be capable of reaching it one day.
How did your parents cope with the situation?
Since they knew nothing about the world of surfing, they were obviously a little worried to see me paying less attention to my studies. All the more so since at the time, there were very few pro surfer girls in France and in Europe. It was a little bit the unknown, and they were worried about how I would make a living. So we sealed a deal: I could be absent from school for competitions as long as I had results. Then, everything happened progressively. In 2006, I became Junior world champion. And once I succeeded at the Bac S I was really able to join the professional circuit.
24h in the life of Pauline Ado. Tell us about it.
My days depend a lot on the weather report and the tides. The night before, I look at the forecast, I plan my surfing sessions, one or two per day. I get up between 7am and 8am, but it can be 6am if the weather conditions are good. 10-15 minutes of yoga to wake up my body. Then, I eat a solid breakfast: house muesli (almonds, chia seeds, fruit) and Lovely Morning tea by Lov Organic. After that I go for surf session that lasts 1h30 to 2h, never without my tinted solar cream by Laboratoires de Biarritz. When in competition, I reduce the duration to preserve energy. In the afternoon, if I don't have a second session, I workout in a gym or outside with a coach.
When I come home, I do some stretching and yoga. For hair repair, I apply masks with coconut oil.
In the evening, sometimes I go out to grab a bite with friends, but since I travel a lot during the year, generally I like staying at home. I watch sports documentaries. Recently I watched the one on boxing Olympic vice-champion Sarah Ouranhoum. It's tops because it retraces her entire career, which gives another outlook on a still masculine sport, that does not have a glamour image.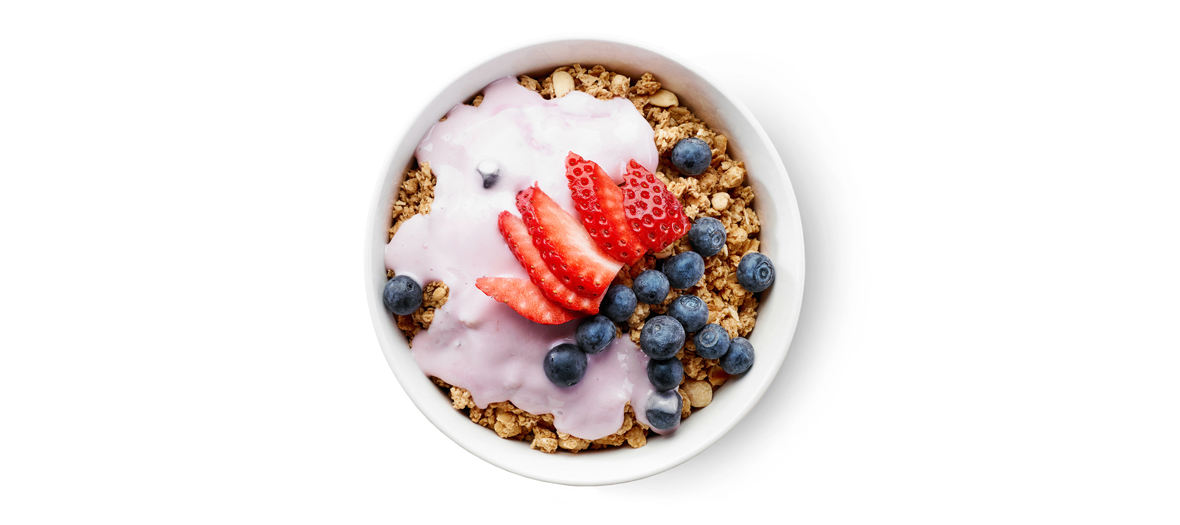 Does the equality of sexes exist in the world of surfers?
My impression is that expectations are not the same. For men, performance is enough. In addition a women must assume a model role. It's still the case for many sports. And at the financial level, endowments are not yet equal, even if lately big efforts have been made by the new team at the head of the organisation that manages the competitions. One really feels a willingness to put women front row in terms of their performances.
The fantasy of the healthy surfer, myth or reality ?
In the world of surf, there are no weight considerations, so nobody needs to worry about being weighed. As far as I am concerned, I try to have healthy eating habits to feel well. I prefer cooking simple things myself (chicken with coconut curry, big salads), rather than buying ready-made dishes.
Beyond eating habits, it's an entire lifestyle: taking care of yourself, but also preserving the environment. These are values that I share with Lov Organic, for whom I play the role of ambassador. Their infusions are organic and natural. Right now, I prepare for myself cold mixtures such as Summer In Lov and Run for Lov, to which I add a little honey, and I drink it all day long. In the evening, I really like Lov is Zen, a fragrant, fruity and gourmet mix.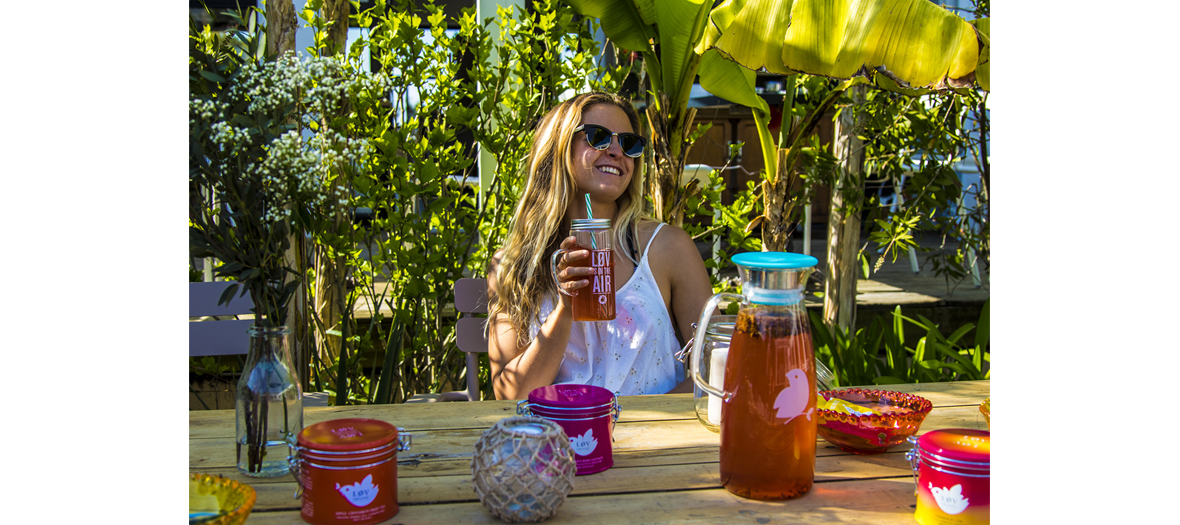 When you are in competition, how do you resist to pressure?
There are lots of stressful moments, but somehow we like it. Being in a difficult situation is also a personal challenge. A positive mental approach is also super important—I really became aware of this last year. The beginning of the season was a little bit difficult, so I followed a mental preparation.
Meditation, mental attitude, I was given the right tools to analyze my relationship with stress and go beyond it. These approaches of personal development are very useful when it comes to sports. Yoga also helps be. Since I travel a lot, I use the Petit Bambou app and I follow Yoga with Adriene courses on the Youtube channel. At least I can take them everywhere.
You must also find a balance with your personal life …
Some of my friends don't understand why I don't join them anymore to go surfing. Luckily, my boyfriend also loves spending time in the water. He's a graphic artist, but also a very good swimmer. He's the one who took the photos and videos of my partnership with Lov organic.
Now that you are world champion, what is the next step ?
I must maintain myself in world first division at the end of the year. And my big goal is to be present at the Olympic Games of Tokyo in 2020. It will the first time that surfing figures amongst the Olympic disciplines which gives interesting perspectives.
At 26 years old… Are you soon going to retire ?
The career of a surfer stops around 30 years old, so I have begun thinking about it. Some of my fellow sports persons live this like a bereavement—it can be complicated to manage. Initially, I would like to pass down my experience to new generations. Certain young surfers already ask me for advice. And as godmother of the HandiSurf association, I regularly have the occasion to oversee surfing sessions with handicapped children. These are refreshing moments of exchange.