Phew: no more need to geolocate the daily venue nor to stand in line during the 2 obligatory hours at Madeleine or the BNF to dig into the cult burger of Camion qui fume.
Our favorite foodtruck, piloted by Kristin Frederick, has taken a more bourgeois attitude by parking its burgers restaurant on rue Montmartre, in a very Miami Style decor signed LSL Architects.
Check out: a huge bay window with view on the open kitchens to make passersby mouths water, with fluorescent ceiling lights, concrete floors and a take-away space to maintain the street-food spirit we like to much.
A la carte: you will find the great classic burger-fries (the classic + fries 12,90 €), as well as a few novelties such as the Chili Cheese Fries (fries + chili+ cheese+ fresh cream 5,90 €) totally wild.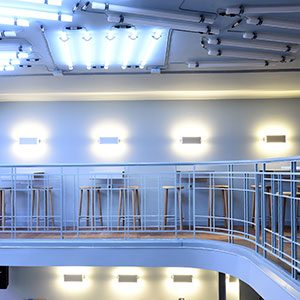 Very special kudos to the Caramel or Chocolate Sunday sprinkled with peanuts. Just like the McDonald's, but better #sogood. (3,90 €)
For breakfast-addicts: go for the Bacon&Egg breakfast formula (5,90€ with a coffee) to enjoy starting at 8am every morning.
Open 8am to 11pm from Sunday to Thursday and 8am to 2am on Friday and Saturday.
By Julie Levy @levyjulie