At Do It, we like girls who have taste and spirit, such as Camille Fourmont, who worked at Café Noir, Mama Shelter, Inaki Aizpitarte and other serious houses before starting her own place.
Because this darling gal has taken over an lovely place to start her own business, la buvette. As the name indicates, here you can sip nice little wines at democratic prices. But what we prefer is the beer from the Brasserie de la Goutte d'Or 100% Parisian.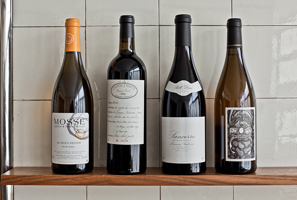 On the menu: Here the deal is upscale nibbles for happy hour as we like it. Good saucisson, Bordier butter, terrine from Paquin, in short the Rolls-Royce of good spreadable products.
Count 5€ for a glass of wine. 6€ for tartines.
Open on Wednesday and on Thrusday, from 5pm to 10pm, on Friday, Saturday and Sunday from 11am to 10pm. Closed on Monday and Tuesday.