These gals are real meat lovers! Actresses, singers, journalists, entrepreneurs.. famous or anonymous, the members of this new 100% feminine collective display without blushing their passion for meat. United by the love of red meat and their gourmet taste for top notch cuts, these trendy gals have decided to set up their own glam' and off-beat committee. Their purpose? Sharing an urge to live well and eat well, free of all prejudice. A solidary approach, committed and without any complexes, proving that you can dig into a rare steak without  disavowing your femininity. In other words, at the hour of green bowls and all-veggie dishes, this initiative is right on target. So are you a Cutlet Gal?
You are literally wriggling at the idea of planting your fork in a nice piece of red meat, such as a juicy prime rib of beef, you fantasize on butcher's pieces, are desperate for a rare sirloin tip, your small Proust madeleine has the taste of a breaded cutlet? Welcome to the club of today's women, who embrace the high-end values of the French meat circuit and request pieces of high quality in their plates. An original way to take advantage of the small little pleasures in life with panache. And in order not to miss the tiniest detail when it comes to news pertaining to Filles à Côtelettes, rendezvous on their Facebook page and their Instagram account.
Amongst the known activists, comedian Lola Dewaere, the designer of trendy shoes Inès Olympe Mercadal, hilarious humorist Joséphine Draï, the lovely Silvia Notargiacomo, ex-coach of Danse avec les Stars, already figure on the list. A committed gang of meat-loving gals, all ready to roar like real carnivores.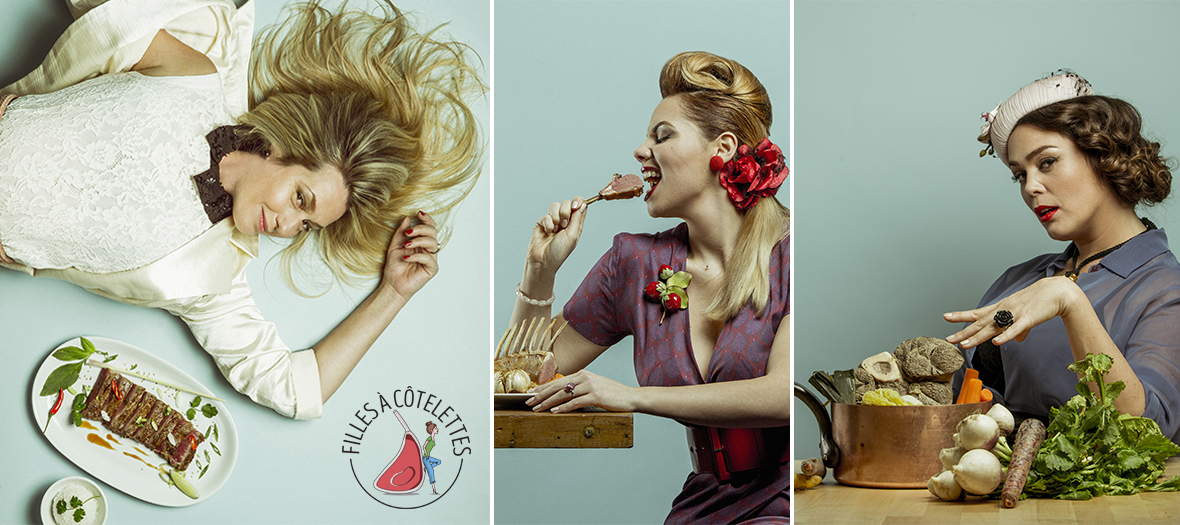 Photo credits: Pierre Monetta - Valéry Guedes
Follow the news of Filles à Côtelettes on their Facebook page and their Instagram account.