Time to have a feast! And yes, the restaurant's name is misleading; don't expect to see a grandma cooking. What you can expect is to have to choose your burger named after a family member.
Mamie Burger (read Grannie's burger) has selected the best for her darling grandkids. 100% Aubrac meat selected by star butcher Hugo Desnoyer (supplier of 3 stars chefs and the Elysée), fresh fries and bread by Rachel's cakes, who has imagined a bun just for its darling Mamie.
Now just make your choice. The Mamie Burger Classic (9,25 €); a fab cheeseburger, Tonton Jeff; Italian mozzarella, glazed tomatoes, arugula and pesto sauce (10 €) or a Tata Monique burger, with grilled chicken and fresh goat cheese (9 €)… Without forgetting of course the veggie belle-mère with organic quinoa. In short a great family to devour with crispy fries and homemade cream sauce.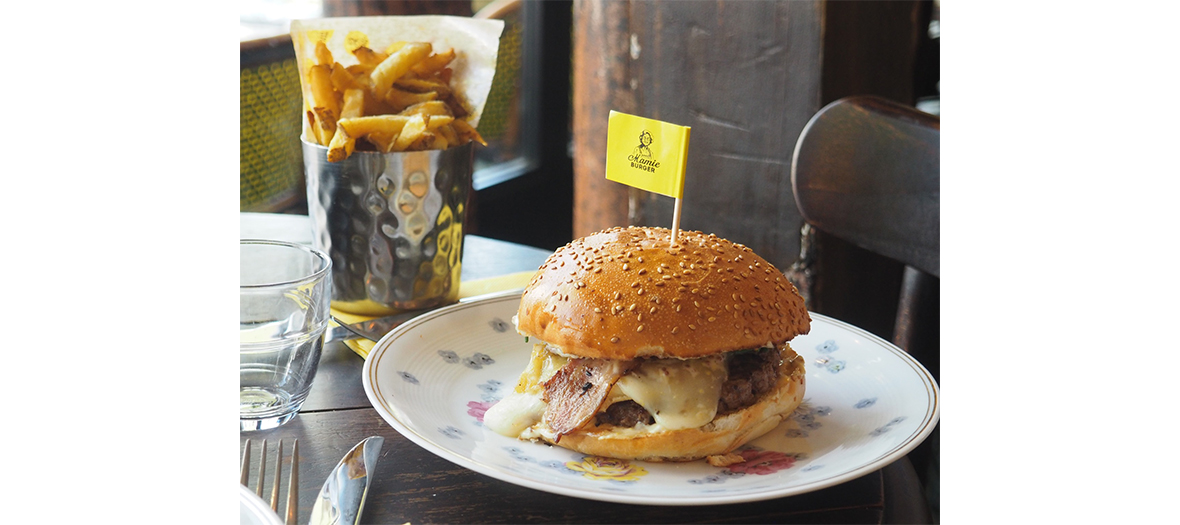 Kudos for the loyalty discount card for faithful gourmands.
Burger + Fries + drink 14 €
Monday to Saturday from noon to 2.30pm and 7pm to 10.30pm
More information on the Facebook page of Mamie Burger
Also discover the best burgers in Paris.