Maud Coillard and Vanina Denizot have teamed up for their Fashion Débarras blog and live up to their reputation as true vintage buffs. Proof as it is : they have just published THE bible we were all impatiently waiting for: "Vintage, fripes et récup' à Paris" published by Hachette, listing all the best addresses for second-hand stores and recycling in Paris.
We had the opportunity to asks for priceless tips and advice !
a tip to purchase Louboutin high heels without emptying our bank account ?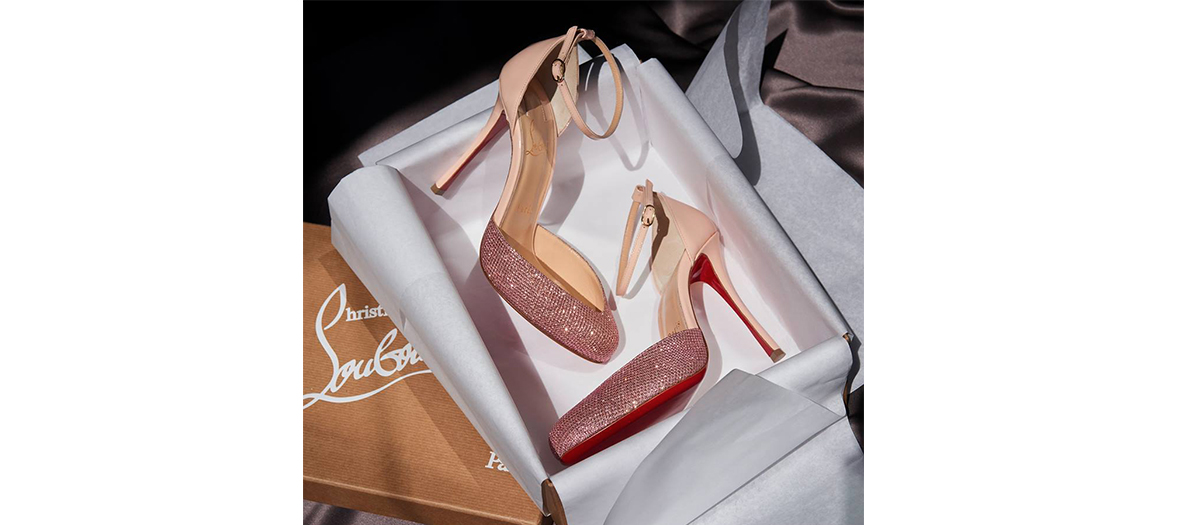 © Christian Louboutin
You know Valois Vintage? No? Then rush over there fast! In addition to Louboutin shoes, you can also pick up some items from arel, Balmain, Hermès, Lanvin... and many other brands!
Also discover how to rent a Chanel bag for 30€.
the vintage item we have to get ?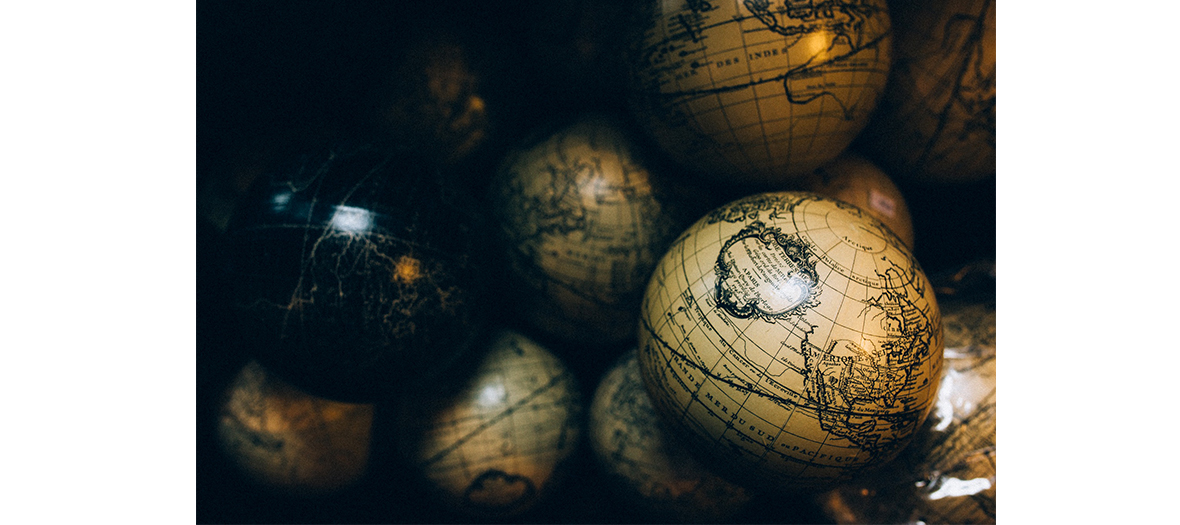 © Unsplash, CC
A globe on stand, dating back to the 50s/60s, is the must-have decorating element that will be a definite enhancer for your high-board or a shelf while giving a small touch of color! Maud found hers up at the tag sale on the rue de Bretagne and it now towers above her desk. Also very practical when you need to update your geography!
the place to get our hands on fancy, vintage china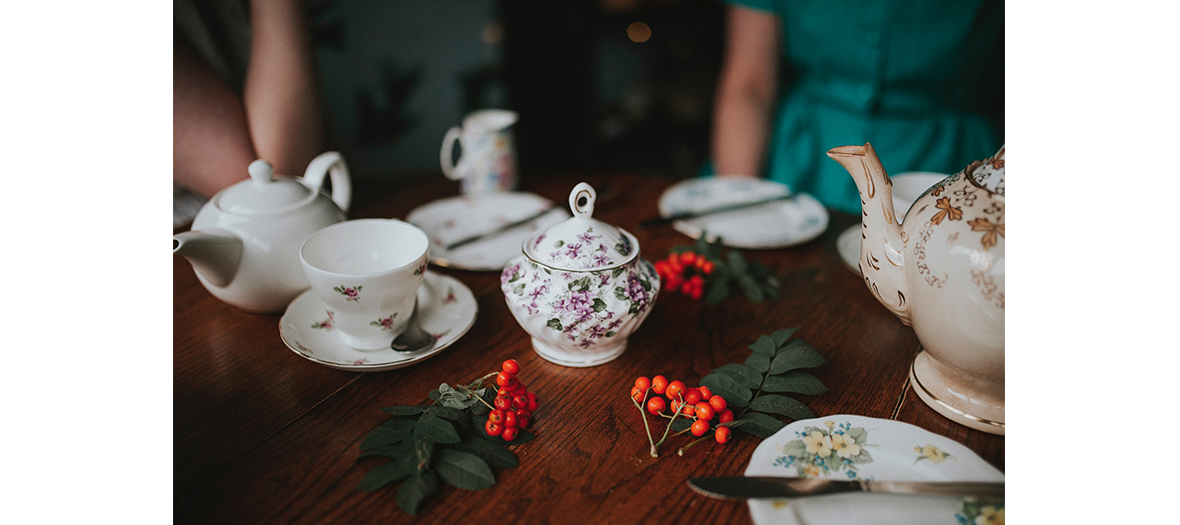 © Unsplash, CC
To find pretty tableware at affordable prices, nothing like tag sales and flea markets such as those in Vanves. We have listed our faves in this book. You can also give it another destination by hanging it up on a wall, making the cups into candles or simply serving your dishes with mismatching elements—the result is always a hit. Vanina recently a very pretty Arcopal tableware setting!
the ultimate fashion address for broke gals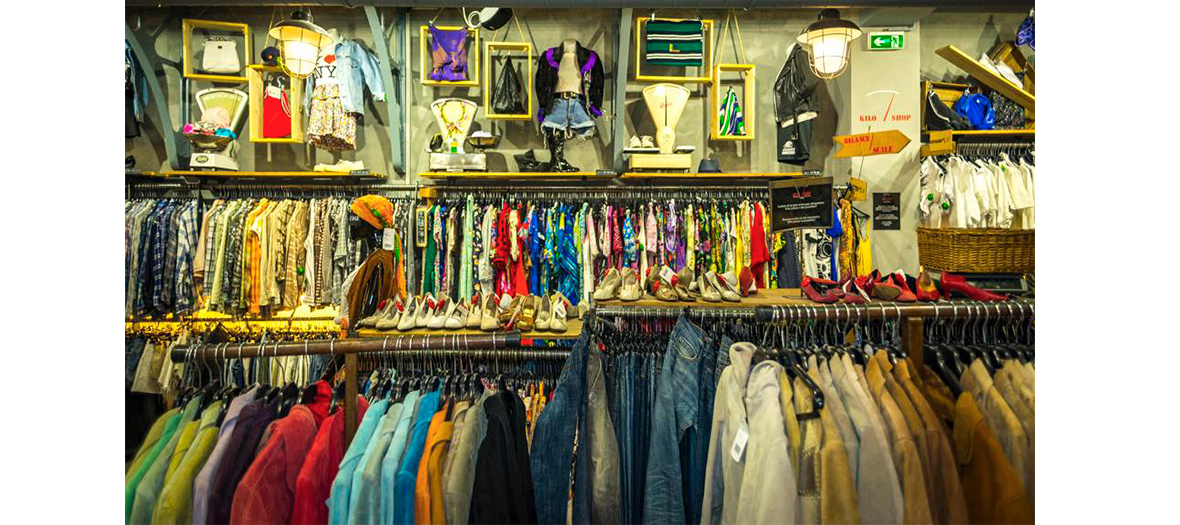 © Facebook Kiloshop
Kiloshop, which many of you already know, is a second-hand shop where you pay depending on the weight of your items! At 20 euros per kilo, Levi's jeans or 30 euros for wool pullovers, this is a great way to benefit from very good deals ! Of course, we slipped in the guide other confidential addresses.
Warning : this is our golden address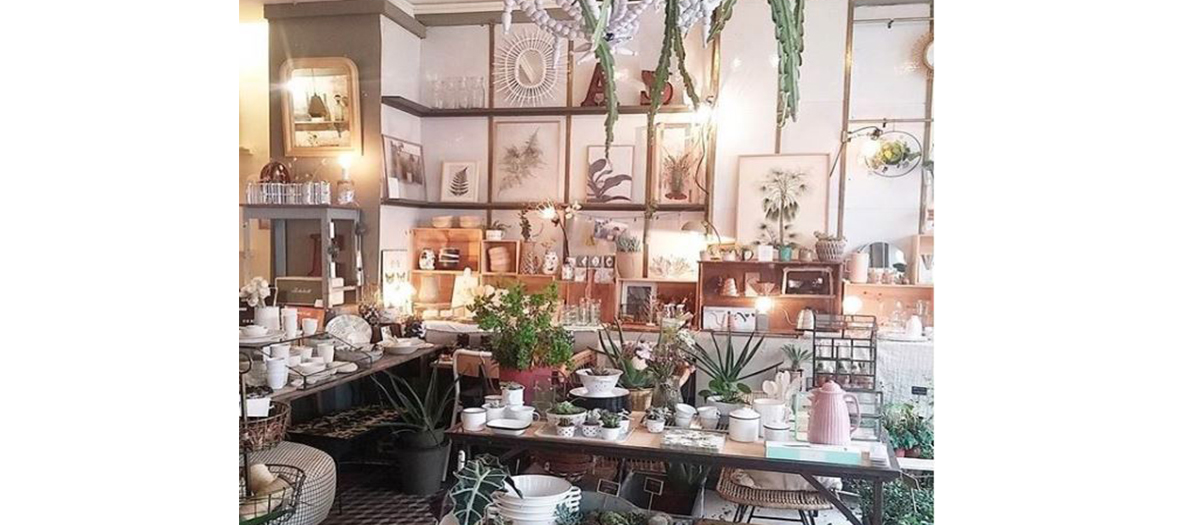 © Instagram Les Fleurs
The Les Fleurs boutique has a privileged place in our hearts because we love going there together... and we never come out empty handed! The owners have a unique talent find terrific items that make the ideal gift or furniture picked up in Scandinavia. In fact, we slipped in the guide a portrait of Fabien, one of the two owners.
getting rid of our old clothes, and be paid for it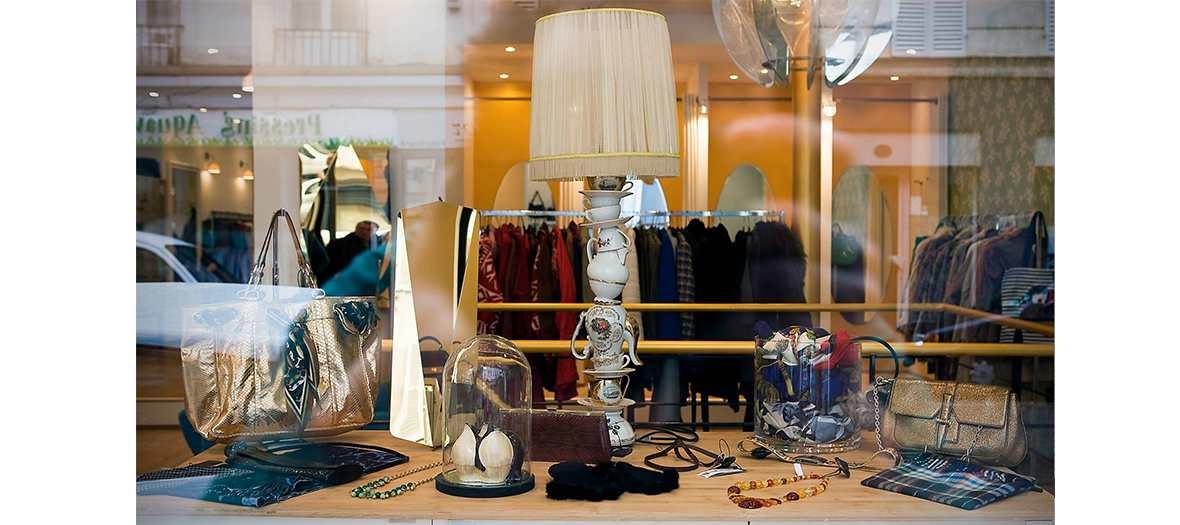 Picture credit : © Facebook Violette & Léonie
Head for Violette & Léonie, this large, very well stocked second hand store where you can drop off your pieces, from Zara to Maje, but careful, always in a very good state. Once sold, you'll probably find something to purchase in the store, just like Maud who left the other day with a 50 euros Gérard Darel jacket …
going round the second-hand shops online
Of course, sometimes, we also would rather stay at home on Sunday morning to do some antiquing!
And we have dedicated an entire article of the book to our listing of favorite tag sales such as Retourdechine and Atelier 159!
Spiff up an old piece of furniture
© Unsplash, CC
In the guide, we have slipped some practical advice to spiff up vintage pieces without being a DIY buff. It offers simple tips, such as how to repaint a piece of furniture in a very trendy color. For our part, we found a very pretty Nordic chair Emmaüs that we baptized Olga. And we repainted it in pastel to give it a second life!
Another good idea: painting just one element, like the back or a foot base.