The collective of urban gardeners Merci Raymond has given itself a mission: "to revegetate our cities " to fight against air pollution, responsible for the premature death of more than 20,000 French people per year.
Their shock weapon? A militant, stylish and committed book, All actors of the green revolution , which plays down the matter because they " imagined concrete actions to be carried out on a daily basis and which will ultimately enable plants to triumph over concrete! ". Action!
Create a jungle in your living room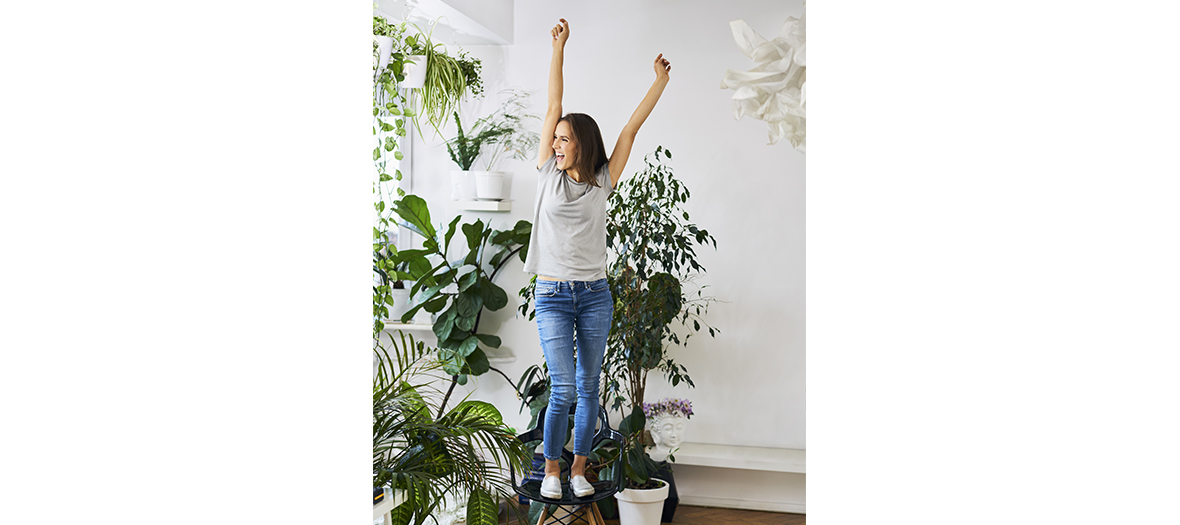 A tropical forest in your living room is the right mantra to naturally clean up your home where the air is much more toxic than outside.
If you really don't have a green thumb, go for a Boston fern , prickly pear, or Zamioculcas zamiifolia which is virtually maintenance free.
For the more talented, you can opt for a Ficus elastica , a Monstera deliciosa or even a strelitzia nicolai which require a little more maintenance and give a total jungle atmosphere with their large leaves.
Make friends with Parisian bees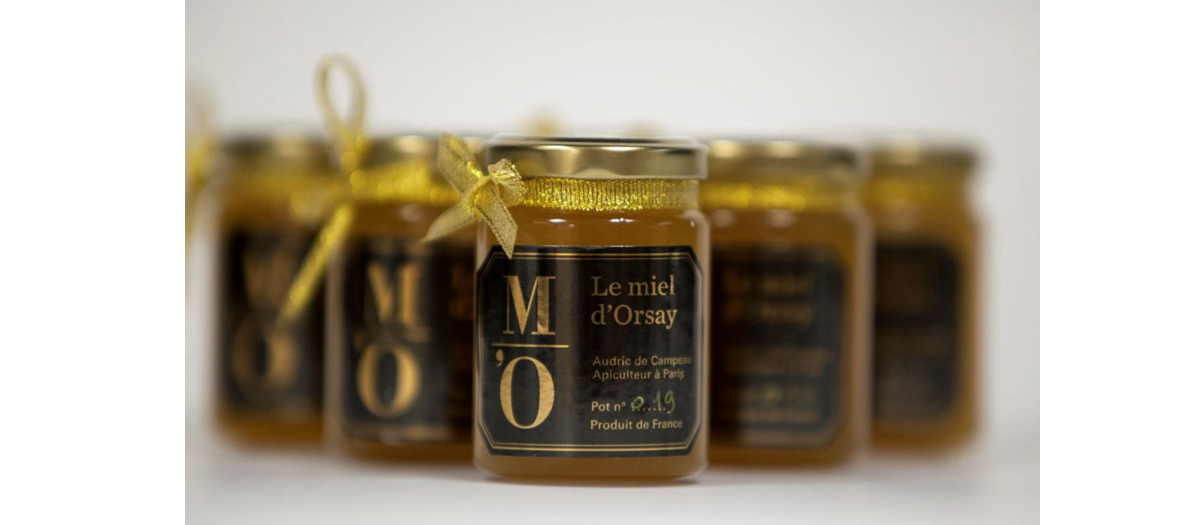 Pollination and biodiversity conservation based solely on backs of bees ...
To support their action, make them work by planting poppy , thyme , blueberry or even rosemary on your balcony. A good way to get quality pollen that is easily accessible to them .
Boulotter le Miel de Paris is not only an extremely chic act, but also a militant one, with beehives nestled on the roof of the Invalides , at the Musée d'Orsay and even Place Vendôme .
Contrary to what one might think, honey produced in town is less polluted than that in the countryside, because bees are less subject to pesticides.
Activate with seed bombs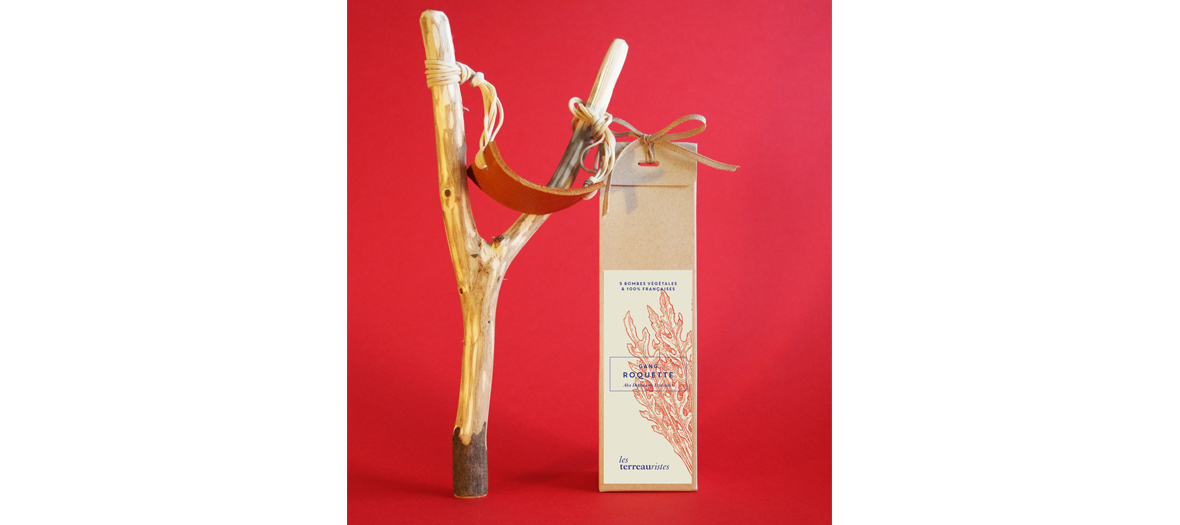 You have surely heard of the famous " seed bombs ". It was the " guerrilla gardeners " movement in the 1970s that trivialized the concept. The principle ? Disperse seeds in urban areas neglected by nature. A poppy in the middle of the cobblestones, we adhere!
Use seeds of wild flowers , soil or compost, clay. You just have to mix all the ingredients and add water to it. There is more than to throw them in nature.
For the laziest, buy the ready-made seed bombs and your rocket launcher directly from the Terreaurists . A little rain, and your yard or " street corner " will bloom suddenly.
Create a vertical vegetable garden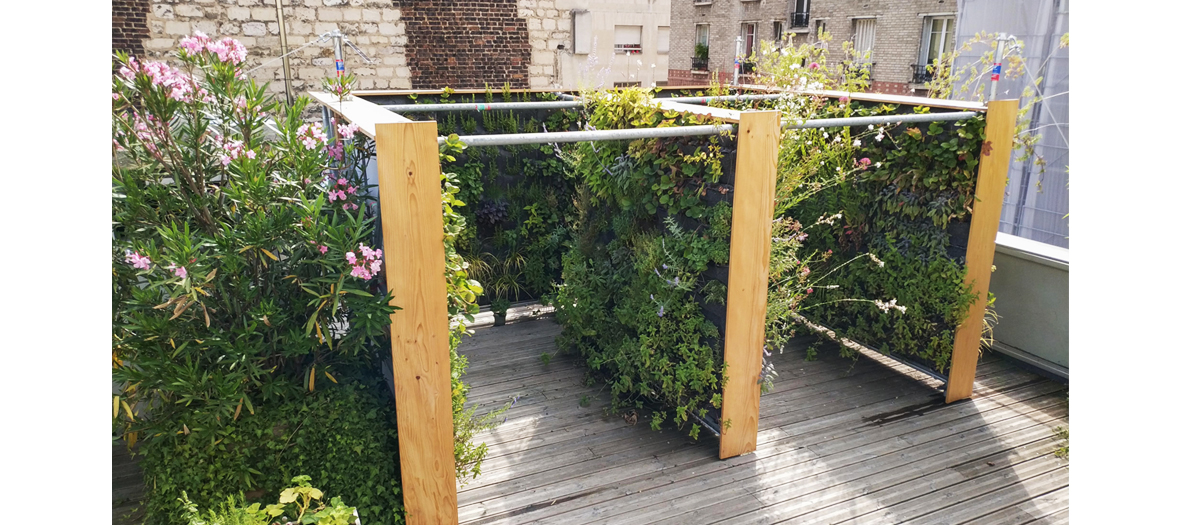 The vertical garden is the trick to cultivate a real production in a small space to hang on your balcony ...
Instructions: you need a 100x100 cm square of geotextile in which you will trace squares with chalk to make pockets. Be careful to leave 6 cm between each. You will then need to nail the geotextile to a properly sized wooden frame. Now, assemble the pre-cut pockets on the markings of the squares.
All you have to do is plant basil and other aromatic plants , a cherry tomato plant or even green beans .
Make a homemade terrarium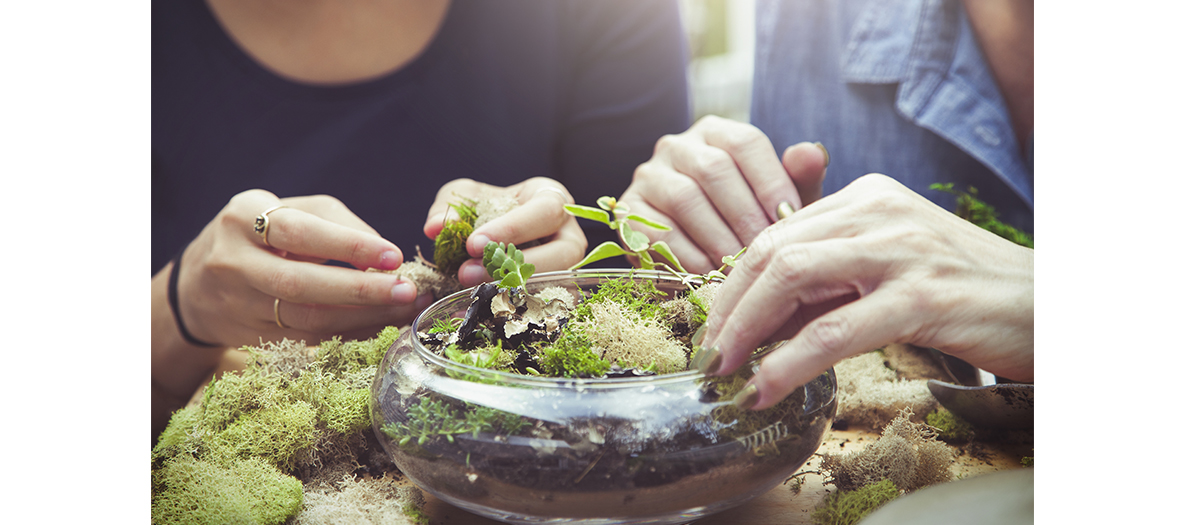 An unstoppable and super green decorative element , the terrarium is a godsend for those who do not have a green thumb.
In a jar , put clay balls and potting soil in order . Add the plant of your choice such as Fittonias, Zamioculcas or Ficus. Cover the earth with moss and small pebbles as decoration.
NB: leave the jar open for 48 hours before closing it. Then you just need to water when the moss is dry, every 4 to 5 months.
Growing salads on your balcony
Give your vegetables a second life and avoid waste by using your leftovers to make cuttings.
Take the heart of the lettuce and place it in a cup of water, place it in the sun, regularly checking the water level . As soon as the new stem reaches 1 cm, plant the cutting in an earthen pot. Another example: cut a basil stalk of about 10 cm, place it in a glass of water, in the sun. Remember to change the water regularly. As soon as you see new roots, it's time to plant it .
Produce your own herbal tea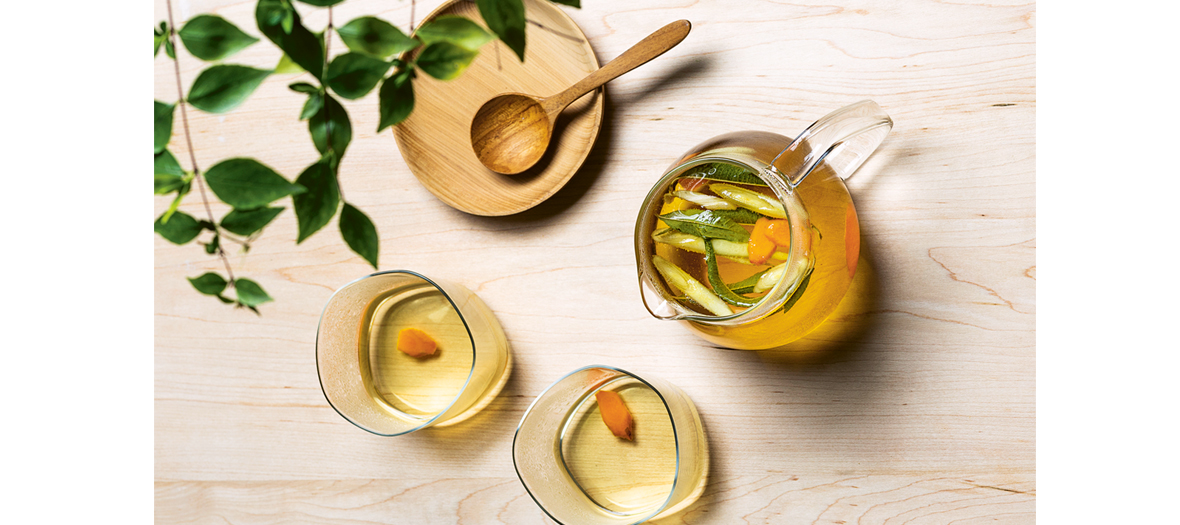 Planting in your planter something to compose your own herbal teas is trendy, economical and ecological.
Once the chamomile, bergamot or verbena flowers have been harvested, dry them in a dry, dark and ventilated place at a temperature of 30 ° ideally. Drying is successful when the plant breaks and you no longer feel the humidity. You can then keep them for 1 year.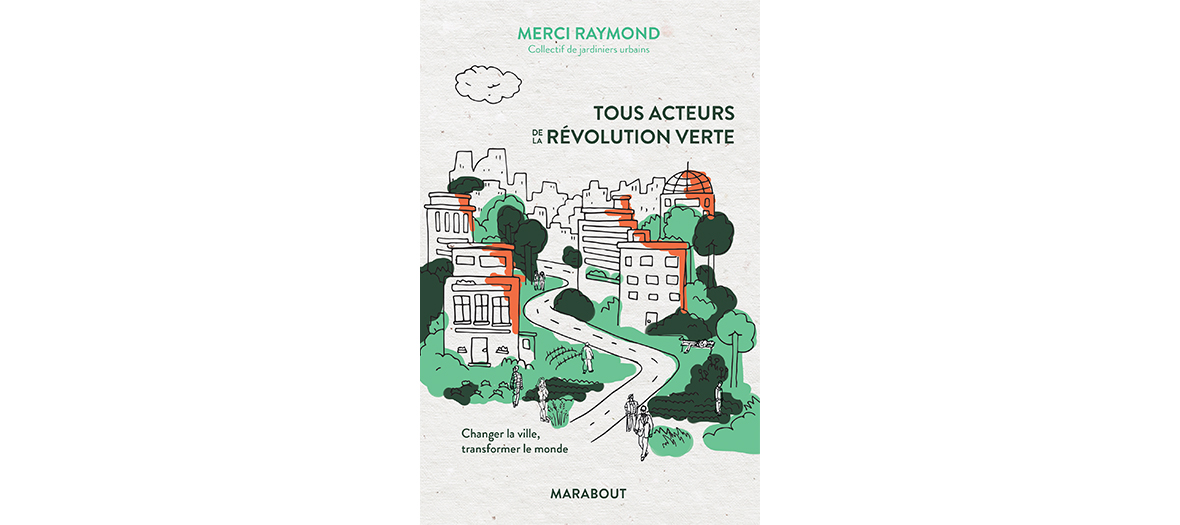 All actors of the green revolution , Merci Raymond, € 14.90
Also discover: the 9 anti-pollution gestures that are super easy to adopt and farm houses are coming to Paris .