Between the joyful walls of this hotel located a stone's throw from Square Montholon and designed as a large guest house, the brand new Nectar table offers chef Aurélien Lasjuilliarias (ex - George V and Marc Veyrat ) a great territory of expression. . It remains to reunite his group of friends!
Cocktails on the couch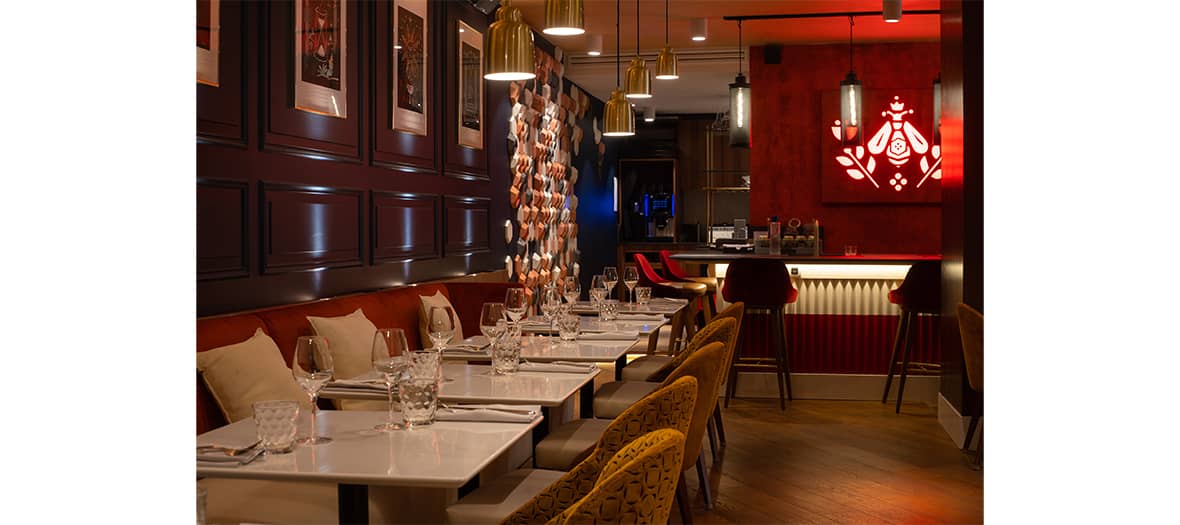 One restaurant, two options: dining room or counter, on the comfortable benches around the marble tables or on the high chairs of the flamboyant red bar. Cozy and resolutely friendly, Nectar adopts the codes of the hotel that hosts it: an urban cocoon where you feel at home. To go straight into relaxation, we start by ordering cocktails well shaken by the head bartender Marvin Landro with gently provocative recipes : Sainte Nitouche , Béni Screen, Angelic Caliber ... And even a joke card to let yourself be surprised (between 10 and €16)!
Creative plates to share!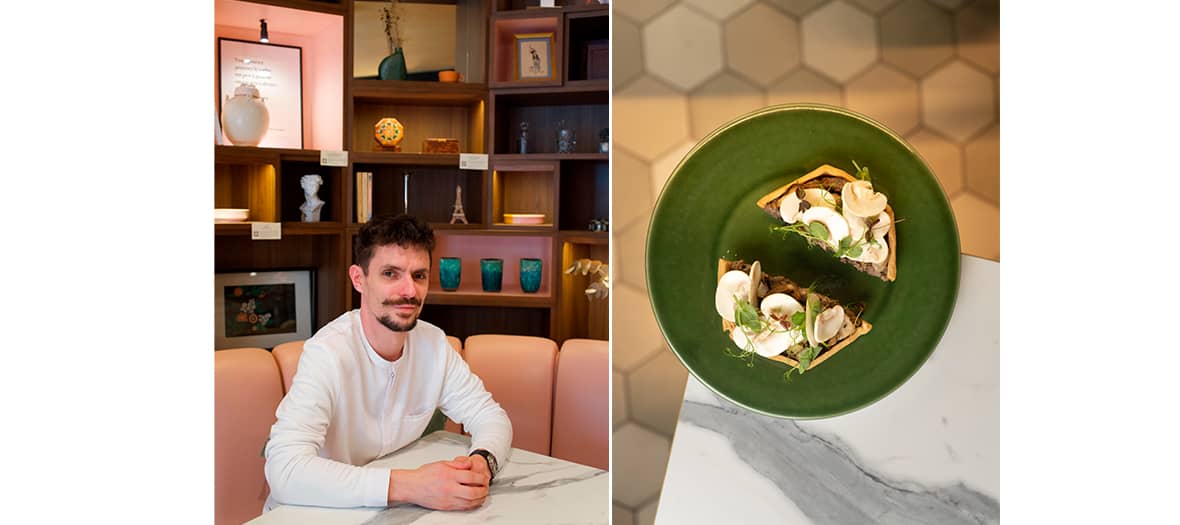 Driven by virtuous values , the cuisine of chef Aurélien Lasjuilliarias aims for zero waste . Concerned about the seasons , it highlights short circuits and places the product at the center of attention. On its menu full of energy , an herb, a plant or a seasoning comes to awaken the flavors and create the surprise .
And presto, 6 plates ! We're starting with vegetables with ruby-coloured smoked beets , horseradish and lavender water (€9) and cute squash tarts spiced up with a naughty mimolette-curry cream (€13). We continue on the sea side with a surprising homemade tarama presented caviar, cauliflower and kaffir lime , accompanied by buckwheat blinis (€13) and perfect raw scallops with marigold-yuzu marinade and lemon caviar (€15).
Before the final touch, we give in to a little whim of the season aka confit foie gras, fig leaf and kalamansi chutney (€19). Last but not least, a crazy dessert around milk, with a yeast sorbet and yoghurt sheets , one of the chef's signature dishes that you absolutely must try (€9).
Open from Wednesday to Saturday noon and evening.
Also discover the most chic tea rooms in Paris and Ardent, the new all-fire, all-flame table