At 30-years-old, Nina Meurisse is creating the buzz. Quite normal since the career of this truly lovely actress is very surprising. Propelled at 10-years-old to the leading part of a very successful film… Before launching out in the cinema. Her credo? An American working style, studying in turn the harp, singing and piano, classic dancing then theater. Obviously perseverance pays off! After having spotted her during the filming of Au bout du conte, Agnès Jaoui called on Nina to direct her starting in February for her play "Air de famille"… And let's also mention Une vie, the wonderful film by Stéphane Brizé, released on Wednesday, adapted from the eponymous novel by Guy de Maupassant. Encounter with the future bankable actress of the French cinema...
How did you become an actress?
Truly by happenstance. When I was 10-years-old, the scouting team from the film Saint Cyr was looking for extras and organized a huge casting in Normandy where all the little girls participated, dreaming of their first role… Except me. I did not want to participate but friends of my parents insisted and signed me up without asking my advice. And after several try-outs, I found myself in the leading part with Isabelle Huppert. After this experience, my parents really wanted me to go back to school, rather than my becoming a little actress. The VMA agency insisted… And I ended up accepting.
It's as though the trade had chosen me. After my baccalaureate, I joined the conservatoire of the 14th arrondissement, then followed courses at "l'école du Printemps" and the art academy of Minsk during 6 months. Funnily enough I followed a reverse path… Beginning in the cinema in a very instinctive way before working on very classic texts by Racine or Chekhov.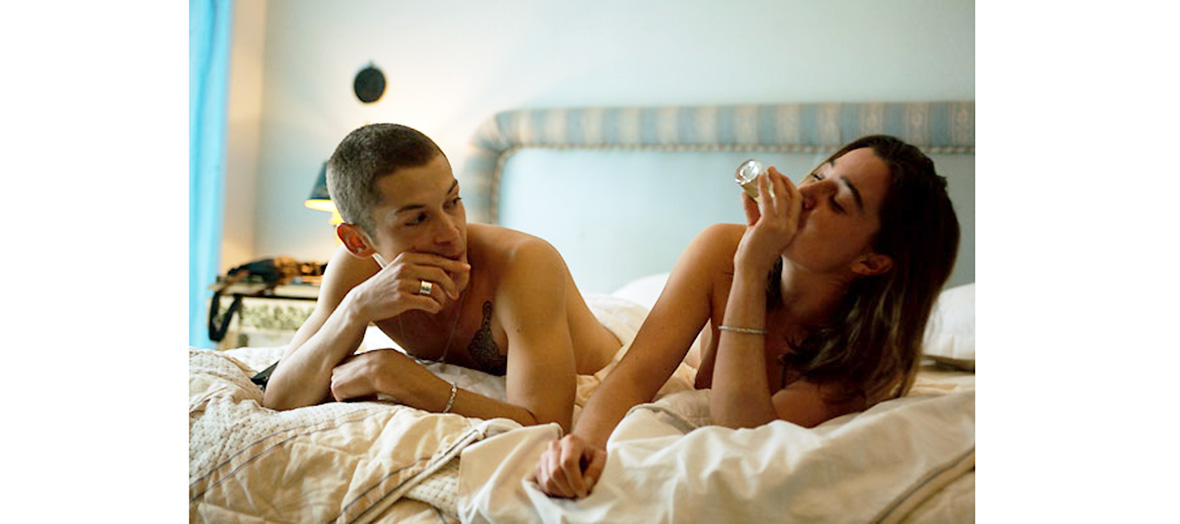 The life of an actress also entails deceptions, failures…
The life of an actress is a long-distance race. I like the American style that is very work oriented and has a reassuring side, where you can cumulate, dancing, comedy, singing, TV— if you do it well. Obviously this requires work, but the more you work, the more you have a chance of succeeding. One feels more confident than in the French school system that judged actresses according to their age, their looks or their "bankable" asset. We have an annoying tendency to look for a girl " with an extra asset", "a beauty"... Globally, I find this ridiculous. I am deeply convinced that only work pays off. At least I hope so…
There are also amazing surprises…Such as the filming of "Une vie", by Stéphane Brizé that just came out. An incredible adventure. Initially, they had chosen another actress but called me the night before when the first filming had already begun. It was on a Sunday, during a BBQ. I did not know the script.... I totally improvised and loved it.
What is the typical day of an actress?
It changes all the time! As I speak with you, I have been filming since10 days in Morocco, for MAD, a short on a journalist who goes to Syria as a reporter… It involves night filming. So each morning, I have my breakfast facing the sea with amazing juices and delicious olive oil breads. Paradise! Afterwards I work on my texts and scenes.
And then off I go !
Monday, I begin rehearsals for "Air de famille" and "Cuisines et dépendances" under the direction of Agnès Jaoui and Jean-Pierre Bacri on the main stage of the Théâtre de la Porte de Saint-Martin. I need to learn by heart 200 pages and it really makes me anxious. A friend of mine has been helping me learn my text since last March! I want to be totally at ease with my lines so I can have fun with the rest of the troop. It's the least I can do… Especially with such incredible actors as Katherine Heigl or Léa Drucker!
How do you handle stage fright ?
Poorly ! Until Agnès Jaoui showed me the official posters of the spectacle, I secretly thought that I would be replaced. Often, before going on stage, I feel like throwing up. Stage fright takes away all my acting pleasure at the outset. It's terrible. While this is not at all the case when I act for the cinema…
Even on the red carpets?
I feel anxious beforehand, maybe because of what I cannot master. But once on the red carpet, I am delighted! Wearing a pretty dress and presenting a nice film, it's cool, no? The pleasure of this trade is being able to have several personas… and being lucky enough to assume a real glam side, a huge femininity that one does not have the time to explore on a daily basis.
A designer that makes you fantasize for red carpet ?
Elie Saab. Or Saint Laurent… In a dress, naturally.
Your beauty secret?
A good playlist. Music gives you energy and puts you in a good mood! At the moment:
When I'm really tired, I say to myself: let's be feminine—let's not be taken over by a Haagen Daz depression. And I use the black rose mask by Sisley. It's incredible.
A film to see?
"Une vie" by de Stéphane Brizé, obviously, adapted from the novel by Maupassant.
The way Judith Chamlat acts is mesmerizing ! Never had this period been captured in such a modern and contemporary way. Stéphane Brizé (also director of Loi du Marché with Vincent Lindon) is amazing.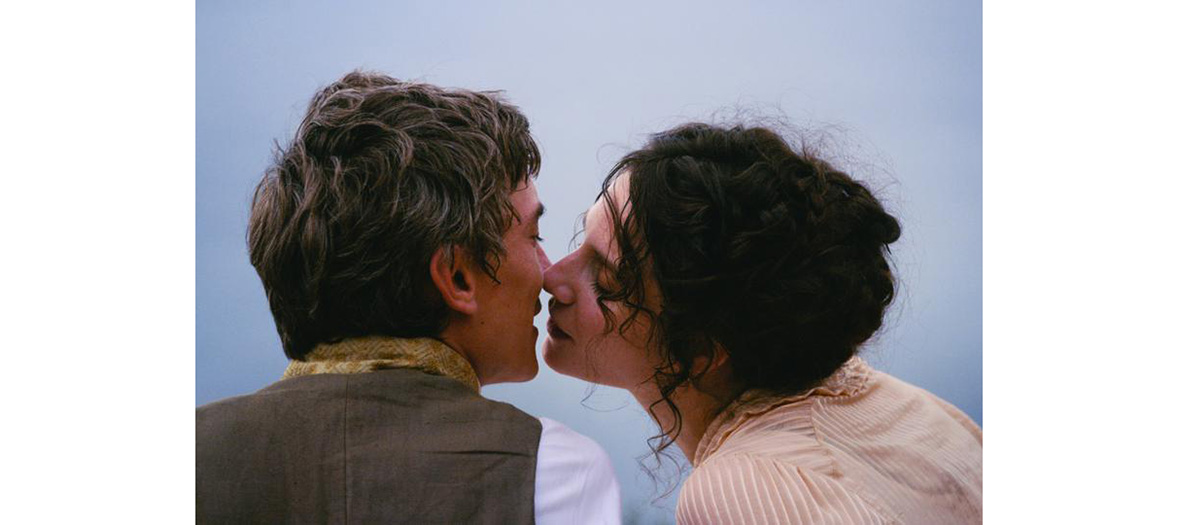 Your fave addresses when you come back from filming?
I like wandering around La Goutte d'or, the area where I live, I adore its Berlin in Paris style. I enjoy settling at Café Lomi that serves the best café in Paris. (3 ter rue Marcadet, 75018 Paris). I also enjoy going to the Grand Train and the Centquatre-Paris, where there are always parties, exhibitions, concerts, circus, this place mixes the genres, the arts. It's the Paris of today. (5 rue Curial, 75019 Paris). I also love going to the Drouot auction house.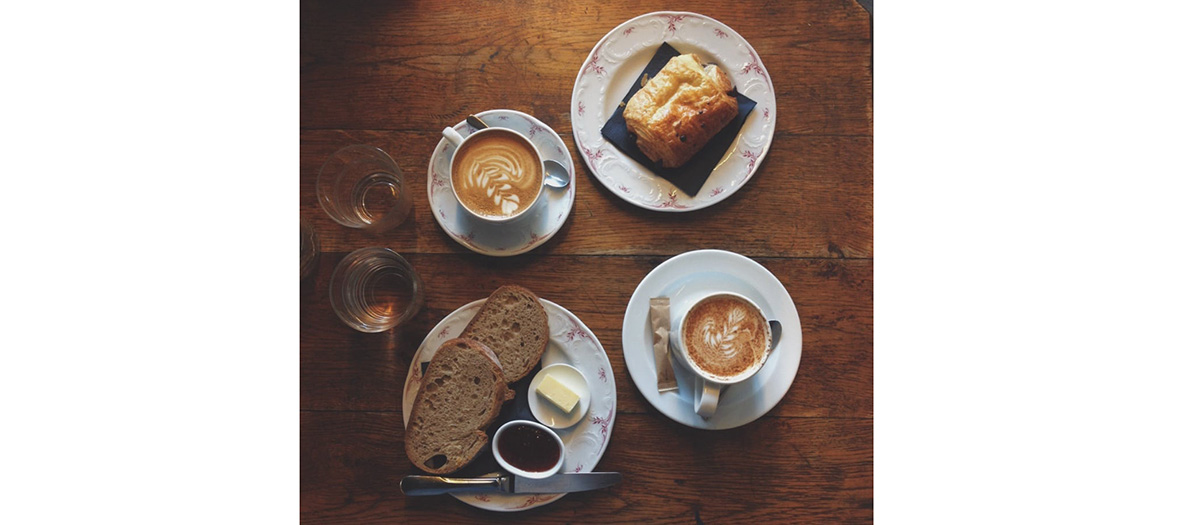 A café to meet the cinema insiders?
Film directors often give rendezvous at Hôtel Amour (8 Rue de Navarin, 75009 Paris). There, you always run into actors, agents...
Your tip to stay slim?
I follow yoga ashtanga classes at yoga 91, with a terrific teacher who combines rigour and softness.
I also take boxing at Bercy in a municipal classroom with cops and fire fighters. I began training over there to prepare the series Glacé with Charles Berling that is coming out in January on M6. It's not really glam but very physical. It's a good way to offload and it made me feel so well that I continued after the filming. But I must keep the place secret…quite appealing no??
A series to suggest?
Black Mirror on Netflix… It's an atomic bomb on the edge of the fantastic. Each episode is a film in itself, with different characters and intrigues, exploring each time a new genre: the romantic comedy, the thriller, a political scandal... I find this terrible inventive and very far from the series one expects! Spine chilling…