Grandiose, overwhelming, superb, poignant… More than 150 years after its creation, Verdi's lyrical drama in its Italian version (subtitled in French) is just as much, if not more, captivating than a good Netflix series. An exceptional all-around spectacle to binge watch right away at Opéra Bastille until the 23rd of November.
But who is really Don Carlo ?
The Don Carlo Opera is inspired by the true story of Charles of Austria (1545-1568), aka Don Carlo, son of Philippe II, king of Spain. In the middle of war between France and Spain, the Spanish monarch arranges the wedding of his son with Elisabeth, daughter of the king of France.
At the last moment, turning point, Philippe II decides to marry the young Élisabeth himself. As revenge, Don Carlo supports the Protestant rebels of Flanders, sworn enemies of the very pious Philippe II, who sends his son to jail. Don Carlo dies at 23 years old.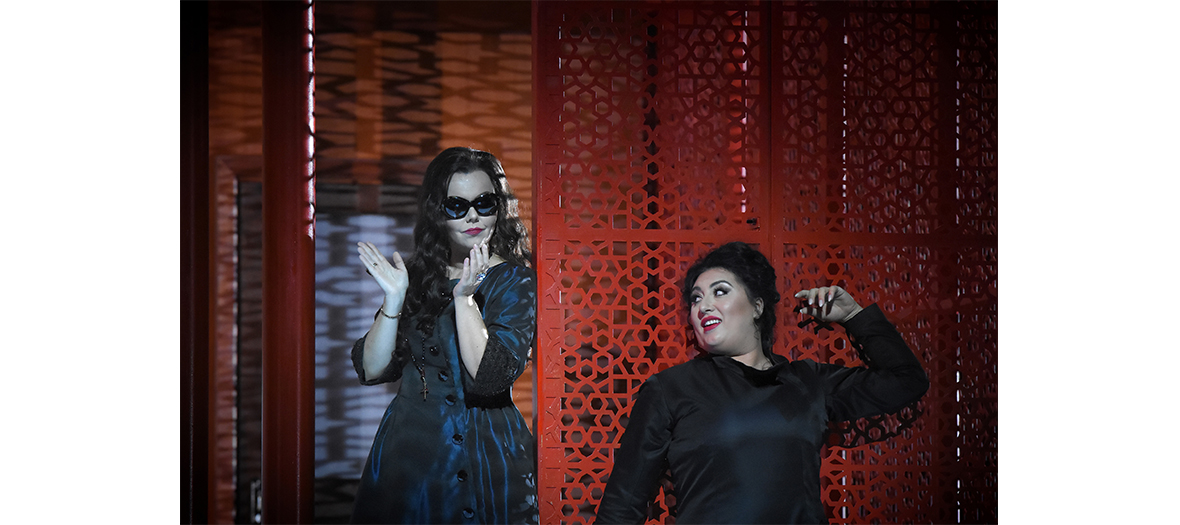 For extra drama, in the version of Verdi, Don Carlo and Elisabeth fall madly in love. And the situation gets quite complicated.
A very slick interpretation
During 4h30 mesmerising hours (with 2 intermissions), the Opéra Bastille auditorium vibrates to the rhythm of the passion and sadness of Don Carlo, superbly interpreted by tenor Roberto Alagna (alternating with Michael Fabiano) of Philippe II's jealousy the guilt which racks Elisabeth. At the same time, Don Carlo tackles timeless and universal subjects: the father figure, impossible love, treason, infidelity, secret, vengeance—all with a background of conflicts.
To that must be added immersive decors (projection of videos, modulable scenes), superb costumes picked from a wardrobe from the 40s and the resolutely contemporary approach of the Polish film director Krzysztof Warlikowski, that break the time-space setting. Result, the work initially ordered in French from Verdi by the Opéra de Paris in 1865, then translated into Italian for the Opera of Naples is more than ever in keeping with the times.e
Don Carlo, from the 25th of October to the 23rd of November 2019. Starting at €15. Reservation on operadeparis
©Vincent Pontet
Also check out the new exhibition of Takashi Murakami and La Dame de chez Maxim.