Eenie meenie minie mo… between oysters from Cancale, sea snails from Saint-Malo and octopus from Guilvinec, it's hard to decide. But why choose when it's possible to have a 100 % catch of the day from Brittany?!
Recently arrived from Dinard, the Oyster Club is delighting Parisians with fresh fish and seafood, directly from the fish markets of Brittany, delivered the same day.
A Dinard shack in the Marais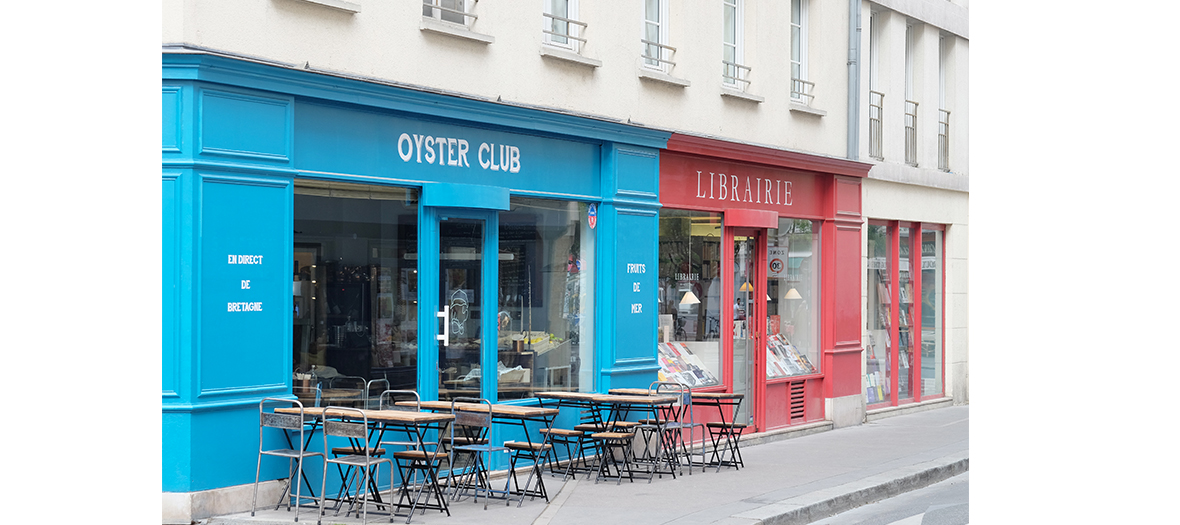 Tanguy and Geoffrey, the two natives of Brittany at the helm of this new venture, have recreated the atmosphere of the original address in a discreet street of the Marais. A place that is both chic and rustic with wooden tables, witchcraft mirrors, a carefully presented fish display and vintage photos of Bigoudènes, the women from Brittany with their tall lace headdress (you detect a resemblance? After investigation, we know for sure they are the ancestors of Tanguy.).
Seafood, white wine and salty butter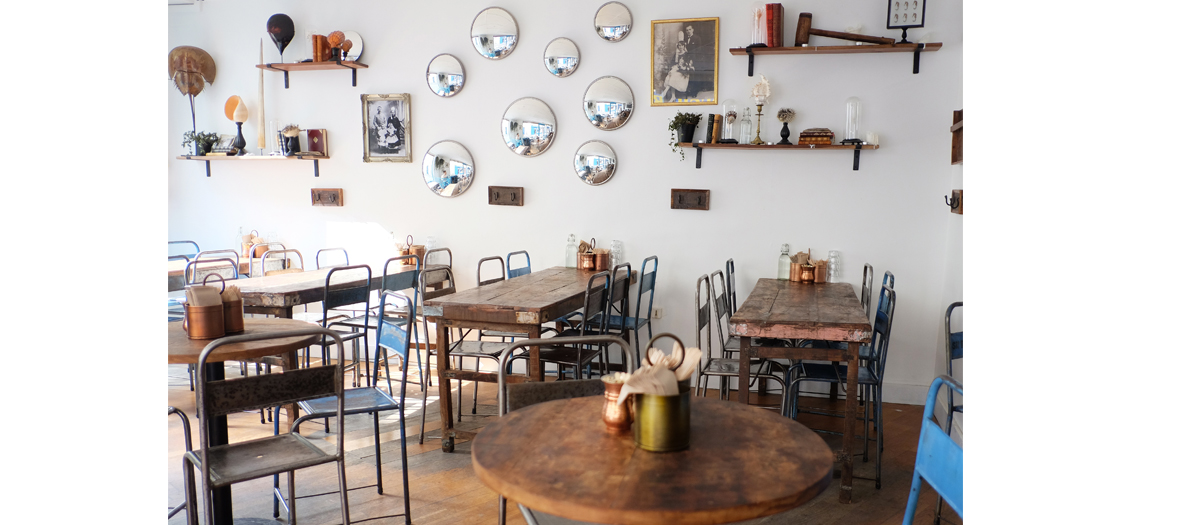 Homemade salmon rillettes (€10), super fresh oysters (€9 for 6), smoked fillet of mackerel (€4.90), sea snails with 12 spices (€8), terrific stuffed clams (7.50 € for 6)… The small plates can be ordered at whimsy for a super shot of iodine—always served with a delicious, Bordier salty butter, the real thing.
And actually the, baba au rhum comes directly from Luc Mobihan, star chef of Saint-Malo.
To complete the picture, Tanguy, who studied oenology, has selected organic and natural bottles from small producers he knows well.
The added plus? The small terrace for a quiet moment and the seafood platters to order 48h ahead of time to impress friends at home. Welcome to the club.
Closed Sunday night and Monday.
Also check out the oyster and champagne food-truck on the Seine embankments.